Main content
Things we learnt from Nadiya Hussain's Desert Island Discs
Nadiya Hussain was charming and illuminating as she described to Kirsty Young her journey from not knowing how to bake to winning the 2015 Great British Bake Off and becoming one of Debrett's top 500 most influential people. Here are just a few of the things we discovered…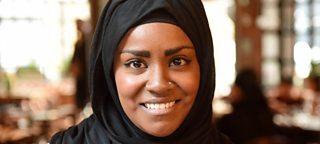 Food has always been important to her family
As well as her dad being a chef, her mum used to cook up to eight curries a day for her children. Each different and all made from scratch: "I cook one curry and my mum thinks I'm an awful mother…"
She's always been a writer
Since Bake Off, Nadiya has written her own cookbook and has a regular column in The Times as well as having a couple of novels planned. But her writing skills started early - she won a poetry competition when she was seven, with a poem concerning a mum who gets soap in her eyes.
She considers herself a bit of a rebel
Despite there being no concept of dessert in Bangladeshi cuisine, after experiencing puddings at school and developing a sweet tooth, she asked her mum why they didn't have them at home. When, at school, Nadiya finally used an oven to bake something for herself: "It was like magic."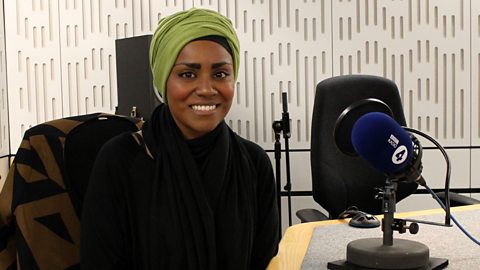 Nadiya Hussain, Bake Off winner, on discovering the magic of baking.
She's fond of lava
As children, Nadiya and her siblings used to spend afternoons attempting to dig their way to the centre of the Earth using spoons in order to reach what they believed would be a lava lake. Were they interested in geology? No, they wanted to be warmer.
She strives to be "The Better Person"
Despite being a victim of racial abuse during her life, her approach is not to react. "I feel like there's a dignity in silence," she said.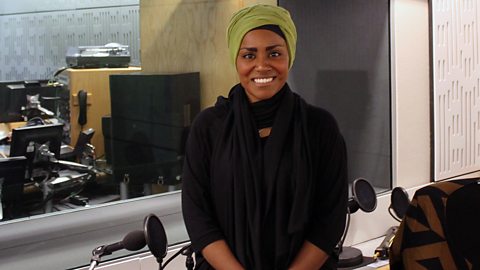 Nadiya Hussain, Great British Bake Off winner, on living positively.
She's a Pioneer
She is the first ever person to pick the Backstreet Boys as a Desert Island Discs music choice, going with As Long As You Love Me. "When I was a hormonal teenager I listened to this for five years straight." And her choice certainly impressed some people…
She's not afraid to speak her mind
My poor dad has been on the receiving end of my gob for years."
Whether it's the critical stare of Paul Hollywood or her dad, Nadiya was happy to express how she felt and admitted she gives as good as she gets. "My poor dad has been on the receiving end of my gob for years."
She's a grafter
At 19 she had two jobs and decided to buy her parents' house for them when it came on the market and save them from an interfering landlord. "I've spent my whole life watching my parents sacrifice things for me. So buying a house was nothing…"
Luckily, her husband really loves cake
Nadiya used to bake him a cake every day. "When he walks through the door and smells cake. That smile on his face…"
Inspiration can come from anywhere
Her favourite piece of music, Pachelbel's Canon in D major, was the music that played on her children's cot mobile. She kept the motor from the mobile after they had grown up so she could keep listening to the piece.
She made Jojo Moyes's Day
Nadiya picked Jojo's Me Before You to read on her desert island. And Jojo was delighted…
More 'Dessert' Island Discs
The GBBO judge has sold more than six million copies of her books, not bad for a girl who failed her school certificate in English.

One of the UK's leading artisan bakers and the GBBO judge with the critical stare.