Main content
BBC Music Introducing is for everyone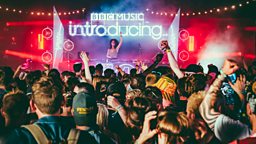 Jaguar - 28th July 2020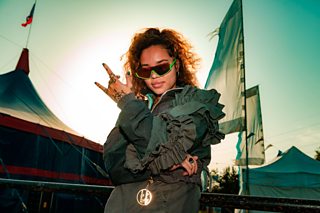 BBC Music Introducing is for everyone. We are a collective of creatives, music-lovers, DJs, producers, and visionaries with the same aim - to give artists a platform to reach higher and thrive. We are all about authenticity and supporting artists because we believe in them, and I genuinely think that is what makes Introducing so special.
We have been taking recent global movements sparking awareness of the importance of representation of diverse communities very seriously. As a whole, the industry can always do more to better serve minority communities, but it fills me with pride that Introducing has become a leading example to follow.
In response to the extremely challenging weeks surrounding the height of the black lives matter and LGBTQ+ movements, we reacted immediately and assessed what changes we had to make. While the industry paused for #BlackoutTuesday, we took action. Myself and Introducing Suffolk's Angelle put together a special Hot List showcasing the incredible wealth of black voices from the Introducing uploader, including Lady Sanity, Oscar #Worldpeace and Deyah.
Similarly, Across The Line hosted an incredible show celebrating black artists throughout Ireland with Gemma Bradley and Introducing in London and Beds, Herts & Bucks followed suit with standout shows dedicated to creating solidarity for black artists.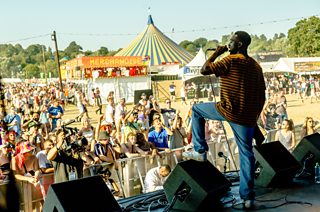 On Radio 1, I want to use my platform of Introducing Dance not only to unearth cutting-edge new dance music, but also to amplify as many different types of people as possible. I curated a show focused on black producers and DJs from the uploader, and opened the show by stressing the importance of cherishing and respecting the influence of people of colour and the LGBTQ+ community on dance music.
To celebrate Pride this year, we showed our commitment to LGBTQ+ artists across Introducing. On Introducing Dance we honoured Pride with an all-LGBTQ+ cast of artists from ABSOLUTE, Elkka and Wax Wings; Introducing in Norfolk's Kitty Perrin hosted a fantastic pride show with insightful interview with Maya Law and Freya Reid; Jess Iszatt had a pride mix from Jess Bays and spoke to Gay Times Ceo Tag Warner on Introducing in London; and Introducing in Kent's Abbie McCarthy handed over the mic to local LGBTQ+ artists who picked the playlist for the show. Kitty and I also curated a Pride Hot List with tracks and voice notes from Baby Queen, Walt Disco and Jay l'Booth.
I'm so proud of how we are impacting the music scene. Many artists have got in touch to say how much they appreciate the support and I hope that our message of inclusivity continues to spread far and wide. We want to positively support our scene and encourage artists from all walks of life to share their art with us. We recognise the power in solidarity and representation, as we come together to challenge racism, influence the industry, and embrace the wonderful diversity of the Introducing uploader.