Main content
How to eat like a professional cyclist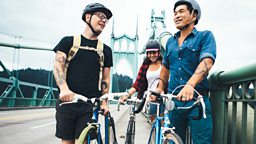 Tips for staying fuelled as you cycle
Not all of us will come face to face with Chris Froome on an alpine ascent, but even with a daily commute or leisurely cycle at the weekend we should think about our food strategy. Here are some handy tips for the everyday cyclist: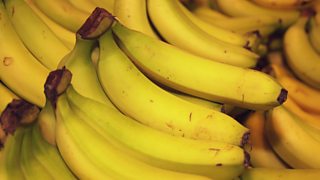 Bananas: A fruit with its own protective casing
Don't forget, food is for mood. Pack some treats!
The night before:
1. Avoid white pasta and opt for slow-release carbs like brown rice or whole-wheat pasta
2. Avoid hard-to-digest red meats and opt for lighter proteins such as chicken or fish
3. Avoid eating too late as this can impact on the quality of your sleep
4. Make sure you're fully hydrated the day before so you're not playing catch up when you're out on your bike
On the ride:
5. You won't have your own chef waiting to hand you a specially prepared snack en route like a professional cyclist, so aim to pack light, calorie-rich food that won't weigh you down:
• Energy bars are a good option but these can be expensive so pack mixed fruit and nuts for a cheaper alternative
• Peanut butter and jam sandwiches
• A handful of fig rolls
• Bananas (which come in their own protective casing!)
6. Sip fluids little and often
7. Glucose drinks provide carbohydrate as well as crucial liquids
8. Don't forget, food is for mood. Pack some treats! And get that apple crumble ready for when you get home...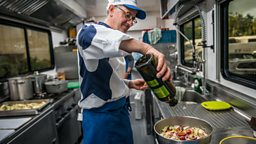 Pro French Cycling team Groupama FDJ are well fed by Chef Sean Fowler
Why is food so important for cyclists?
The Grand Tours of cycling like the Giro d'Italia and the Tour de France involve three weeks of intense cycling. Hannah Grant, author of the Grand Tour Cookbook and a former race chef, explains how the events are "unlike any other sport": "They're so demanding. It's 21 race days – with two rest days in between. And on the rest days, which are supposed to be restful, they still bike about 50 to 70 kilometres! It's very, very hard on the body."
These guys are always in deficit, they always need to be eating, and they always need to be recuperating.

Chef Sean Fowler
Riders are burning 8,000 calories a day
Rebecca asks Sean Fowler – chef to the Groupama FDJ team – just how many calories a top rider will burn on a race day.
"On a big stage," Sean says, "they use as much as 8,000 calories, and they're digesting from 280 to 300 calories per hour. If you burn 8,000 calories in a day," he says, "it's impossible" to replenish them fast enough. "So these guys are always in deficit, they always need to be eating, and they always need to be recuperating. The key is: eat as fast as you can, as much as you can, all the time."
What happens if they don't eat enough?
"If you delay" eating, Sean says, and don't get food in fast enough, "your body stresses… As soon as your body starts to stress, it starts to inflame, then your blood flow is less. If your blood flow is less, you're not as strong."
What does a pro cyclist eat?
Hannah Grant had the first truck in pro cycling catering. Having previously cooked at Heston Blumenthal's The Fat Duck, she led the way in feeding the athletes wholesome, appetising food – something previously unheard of. These foods included, "legumes, chick peas, grilled vegetables, vinaigrettes, cold-pressed oils, brown rice… different types of fish," Hannah says.
In Sean Fowler's team, the nutritionist and doctors advise the riders to eat gluten-free bread and pasta every day to prevent bloating. They don't give the riders too much red meat either, because it takes too long for the body to break it down.
Rebecca takes a look at one of Sean's post-race menus:
• Vegetable juice
• Sweet potato
• Hamburgers
• Bresaola with caramelised onions
• French fries
• Risotto
• A choice of gluten or gluten-free pasta
• Fruit crumble for dessert!
Food for mood
Food is more than just fuel for these riders, says Hannah. Imagine the hottest, hardest workday you could ever have – the meal "becomes the thing you look forward to." It's a "vessel for comfort as well as nutrition." If her team did well, "it became tiramisu every time." This way, her riders knew success would be rewarded: "hand in a good day at work and I reply with a good dessert. That was the deal."
Rebecca is with Sean as he puts together a celebratory meal for a rider who's made the podium: avoiding meats that are slow to digest he cooks a turkey burger, makes it "special" by wrapping it in prosciutto ham and tops it with foie gras for a "little bit of fat"!
"The riders are having to eat so much food that it could easily start to feel like a chore," Rebecca says, so it's not about "rigidly strict regimes – it's about appreciating that riders are different, emotional, and all need a little bit of what Sean calls 'food for the soul.'"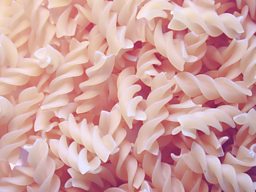 Cyclists eat gluten-free pasta to avoid bloating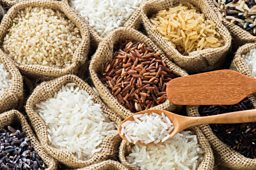 Nutritionists suggest slow-release carbs like brown rice
How do riders refuel when they're racing?
With riders burning through calories faster than they can replace them, replenishing during a race is crucial. A "feed zone" is where the riders grab their food bag or "musette", prepared earlier by the team chef. The "soigneurs" stand at the side of the road, at an allocated point, and hold the musette out for the rider to grab as they cycle past – at around 60km per hour!
Commentator Anthony McCrossan says, "The feed zone is a little bit like a fast food joint decided that they were going to sell everything at 1p, and everyone had to run in and grab as much as they could within a predetermined 100m." With cyclists expected to grab their bag amongst hundreds of other riders, within a very short stretch of road, "it's nuts," says Anthony.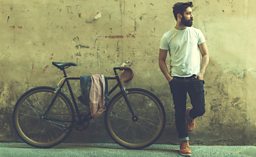 More from Radio 4
Helen Mark heads for the scene of Le Grand Depart in the Yorkshire Dales National Park.