Main content
CBeebies Pablo - Live Lesson
Please click the link above to watch the CBeebies Pablo - Live Lesson. Our Live Lessons EXTRA programme will be available on Monday, 4th December.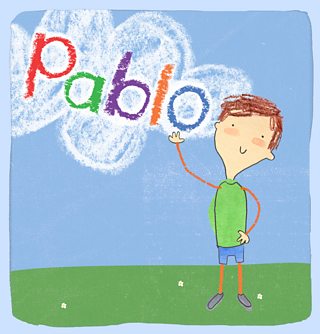 An adventure through art and design with Pablo and his friends.
This Live Lesson is in collaboration with the new CBeebies series Pablo - the first animated TV series to star an autistic character and the first TV programme with an all-autistic core cast. Pablo uses his magic crayons to turn his life challenges into fantastic adventures and his feelings into colourful characters with a voice - in the art of his imagination, just about anything can happen!
During the lesson, students are tasked with a selection of drawing exercises – drawing along with Bob Price, Pablo's Art Director. Programme one focuses on how to draw different facial expressions/emotions, culminating in an exercise in which students create their own character, drawing in the style of Pablo. The EXTRA lesson will focus on self-portraits and drawing styles of different artists in addition to answering more of your questions.This lesson is aimed at 5-7 year olds:
• Year 1 and Year 2 pupils in England and Wales
• Primary 1, Primary 2 pupils in Scotland
• P1 and P2 pupils in Northern Ireland
Want to get involved?
Please email us your questions or photos of your children taking part in art activities for the chance to be featured in the programme. If you'd like to be reminded by email or sent more information please email live.lessons@bbc.co.uk.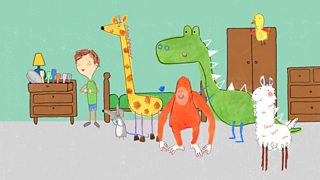 If you are sending in any images that feature children, please ensure that you have parental permission, as they may be shown during the Live Lesson and on our website.
In the email, please confirm your official relationship to the child/children featured, e.g. teacher, Brownie group leader, sports coach etc. and confirm that you have sought prior parental consent. Please also ensure the material is not sensitive or controversial.
Read our Terms and Conditions for more information.
Find out more about the lesson content and what you need to prepare with our handy lesson guide.