Main content
A gallery of stunning images that capture the heart of the Scottish Highlands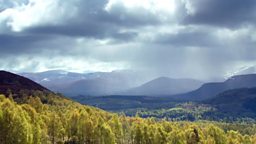 Spring is one of the most unpredictable of all seasons in the Highlands – temperatures can range from -10° to 20°C.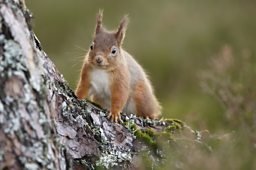 The team were able to capture rare and charming footage of a red squirrel gathering moss for her drey "It was one of the cutest things we'd ever seen! Its hardly ever been filmed and we couldn't believe how much moss was packed into the tiny nest !" Nigel Pope Exec producer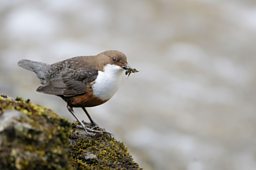 A Dipper kept the production team on the edge of their seats as the chicks fledged during the greatest downpour of the entire spring, putting them in real jeopardy.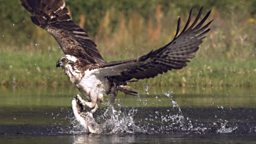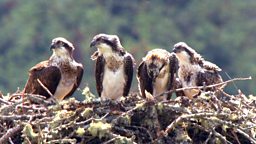 Ospreys are a great conservation success story in the Highlands. The programme follows the trials of this family from the parents' return from their wintering grounds in Africa until the chicks fledge.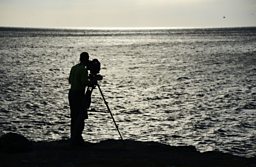 Camera teams spent hundreds of days in the field capturing unique and interesting behaviour.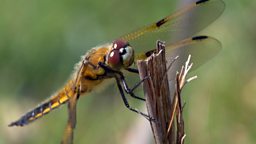 A four-spotted chaser dragonfly in the flow country - the peatland pools are frequented.by these impressive hunters.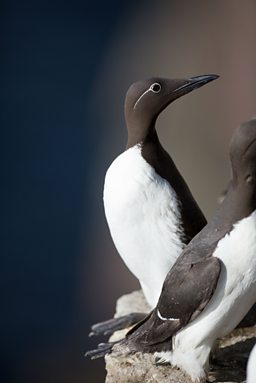 Guillemots – "the penguin of the north" - have an interesting way to raise their young. The chicks, known as "jumplings", must make a dramatic leap to the ocean from the cliff ledges where they hatched, all while they are still unable to fly.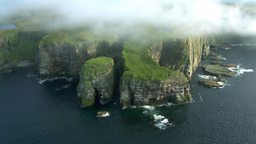 Handa Island off the Sutherland coast and managed by the Scottish Wildlife Trust is an internationally important site for seabirds. The series gained unprecedented access to this dramatic location where over 30,000 guillemots come to breed each summer.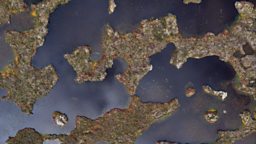 The Flow Country of Caithness and Sutherland - drone footage reveals the thousands of peatland pools that jigsaw this landscape.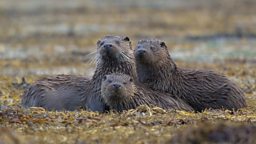 Otters are one of the most charismatic Highland animals. This mother and her cubs did not disappoint with their antics!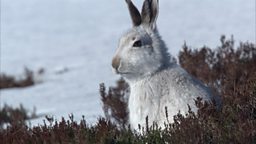 Mountain hares keep a sharp look out for golden eagles.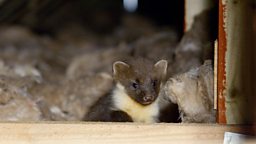 One of the pine marten kits living in the cosy loft of a woodshed. Cameraman Justin Purefoy had just enough space to squeeze into the roof space to capture these unique and intimate moments of the young family.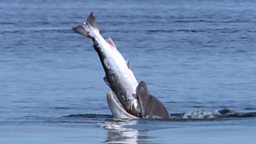 A bottlenose dolphin feasts on an Atlantic salmon in the Moray Firth. It's such a big fish that the dolphin has to regurgitate it several times before it slips down the right way!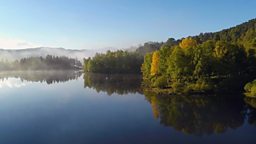 Stunning autumn colour at Glen Affric captured by drone operator Dave Tarvit.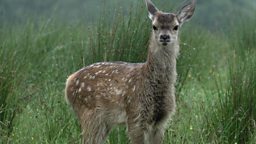 Red deer calves on the Isle of Jura braving one of the wettest summers on record.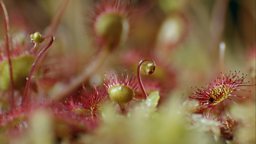 Sundews are carnivorous plants that carpet the bogs in summer, feasting on midges and other insects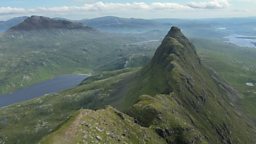 The Highlands of Scotland have some of the most dramatic scenery in the world. The team were able to capture stunning aerial pictures of the mountains like this eastern ridge of Suilven.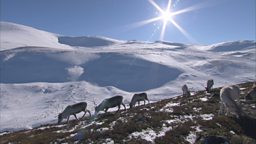 The Cairngorms' peaks have an alpine climate and are home to the only free-ranging reindeer herd in Britain.