Main content
Be Here Now - 20 years on
Oasis' Be Here Now was released 20 years ago, on Thursday 21 August 1997. Remember buying it? We take a look back at the Gallagher brothers' third album, how it was received at the time and how it sounds today...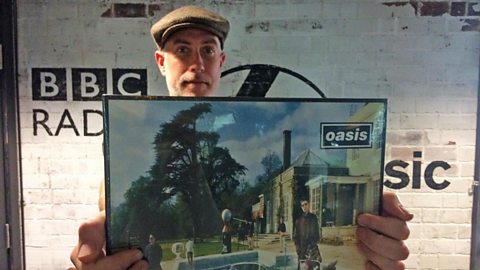 As the album reaches its 20th anniversary, Nemone & Matt Everitt look back at its release.
6 Music digital producer Paul Stokes re-evaluates the Gallagher brothers' third album:
As albums with terrible reputations go, Be Here Now might be the best 'worst album' you've ever heard.
In retrospect Oasis couldn't really have done much more to bring hubris down upon them. Having avoided the usual trap of releasing an era defining debut album and never matching, they were probably due a dud following the run of Definitely Maybe and (What's The Story) Morning Glory? (not to mention all those high quality B-sides and standalone singles), but the Gallaghers were mad fer tempting fate.
Although long forgotten in these days of streaming and global release dates, back in 1997 there was a lot of practical reasons for releasing a much anticipated, bootleg-target album on the same day globally. By putting out Be Here Now on a Thursday (rather than the usual Monday) the Gallagher brothers put their third album directly in the firing line. Fans, detractors, neutrals… everybody was all focused on Oasis on 21 August, so anything other than a classic would struggle.
Yet Oasis didn't stop there. Early reviews were notoriously conducted by driving journalists round Hyde Park in a Rolls Royce, and talking of Rollers, the pseudo-cryptic album sleeve – shot at Stocks House in Hertfordshire, once the UK's answer to the Playboy Mansion – took the 1990s' retro obsession to a laboured conclusion with its overloaded imagery.
Then there was the music. In a career-spanning interview with NME around the time of Oasis' Contribution to Music Brit Award, Noel Gallagher suggested to me that he suspected things might be below par, but critical feedback around the band was no longer a thing. "I'd be writing songs in the back of a taxi on the way to the studio," he admitted. "But people would be telling me it was the best thing I'd ever written. Really? OK… What are you going to do?"
In fact, as albums with terrible reputations go, Be Here Now might be the best 'worst album' you've ever heard.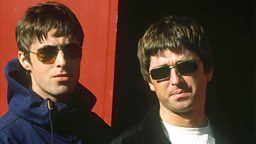 No pretending it's a lost masterpiece. The overblown, multi-layer production remains an issue 20 years on, and some of the lyrics are as clunky as the cabs they were penned in, but there are some good songs and engaging emotional core throughout record. After all this was an album written and recorded in the eye of the storm – fame, drugs, ego: the '90s in all its pomp – and Oasis' audio eyewitness account is an illuminating document.
Sky-punching opener D'You Know What I Mean? remains a good an Oasis anthem as Noel Gallagher has ever written – its helicopter-filled video as first single was another reason why expectations were raised ahead of Be Here Now's release – while Liam's snarl on My Big Mouth is the frontman in his fresh, punky and acerbic prime. However, it's after this assured opening that Be Here Now runs into trouble, the sludgy production really starts to wear to the point that whatever merits and individual track has, they soon dragged into the sonic mire, though some song rescuing is in order.
The folksy anthemics of Stand By Me makes it a warm-hearted, rabble rouser; Noel and Liam's harmonic duet on The Girl In The Dirty Shirt gives it a happy, strangely charming quality; while the touching emotions within Don't Go Away overcome the layering that has been heaped on them.
And then there's All Around The World. Over nine minutes long it's the longest Number One single in UK chart history, but the reason this beast made it to the top of the charts is amongst the bombast that scars Be Here Now, this is a rare moment of fun. All Around The World is every inch the would-be Eurovision Song Contest winner Noel boasted he'd written when he first mentioned the song years before, but it's also the moment where you grab your mates – something Oasis did best.
20 years on, all is not forgiven. There are still problems, and Oasis did as much as anybody to stoke the hubris that coloured Be Here Now's introduction to the world, but having lived with the album for a couple of decades – plus sensible use of the skip button – it's not quite the disaster it seemed at the time… and some of Be Here Now's now songs are actually pretty good. Perhaps the back of the taxi school of song writing was worth the fare… well, some of it.