Main content
BBC Terrific Scientific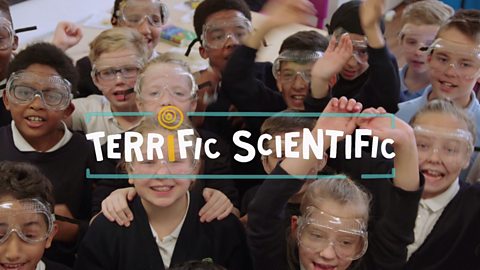 Teaching resources to inspire primary school pupils to discover their inner scientist.
Terrific Scientific is a series of engaging and inclusive investigations that aim to empower teachers to deliver inspiring science lessons. Our curriculum-linked resources are carefully designed to help pupils at Key Stage 2/level 2 find their inner scientist, see that science is all around them, and discover why science is truly terrific and for them.
During 2017/2018, schools across the UK undertook 10 mass-participation science investigations, most linked to 'real' research being undertaken by universities. All these investigations have now been revised so they can be used by teachers at any time to fit with their teaching schedules. Designed in partnership with leading universities and primary science consultants, these fun investigations have low barrier to entry, meet curriculum requirements and enable pupils to get hands-on with science.
As well as guiding you step-by-step through our investigations, our website is packed with lesson plans and ideas. We have also created an interactive map of the UK, which visualises the results of every school which took part in the original investigations. Although you can no longer upload your results to the map, it remains useful resource for you and your class to compare your findings with other schools across the UK.
Coming soon: 3 brand new investigations will be added in autumn 2018!
Find out more about Terrific Scientific
Latest news and resources
The new investigation has just launched. Find out what you need to take part.

Find out how your class can share their science with us.

Explore this collection of simple experiments from Terrific Scientific to try at home.