Main content
The One by John Marrs
About the Book
One simple mouth swab is all it takes.
One tiny DNA test to find your perfect partner – the one you're genetically made for.
A decade after scientists discover everyone has a gene they share with just one person, millions have taken the test, desperate to find true love. Now, five more people meet their match.
But even soul mates have secrets. And some are more shocking – and deadlier - than others…
The One shares stories from the perspectives of these five individuals in this unputdownable novel with a most intriguing premise.
About the Author
John Marrs is a freelance journalist who has spent the last 20 years interviewing celebrities from the world of television, film and music for national newspapers and magazines.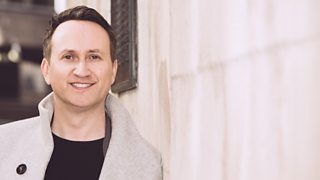 He has written for publications including The Guardian's Guide and Guardian Online; OK! Magazine; Total Film; Empire; Q; GT; The Independent; Star; Reveal; Company and Daily Star.
His debut novel The Wronged Sons, was released in 2013 and in May 2015, he released his second book, Welcome To Wherever You Are. The One was initially self-published as an e-book in July 2016 under the title A Thousand Small Explosions.
Sample the Book
This extract contains adult themes