Main content
Why are more young people listening to classical music?
Is classical music having a millennial moment? In March 2019, the streaming service Deezer reported a 270% rise in the number of subscribers to its most popular classical music playlist, with 43% of those new listeners being millennials. BBC research also shows that young people are increasingly seeking out classical music online to relax, focus and energise.
So, where exactly does classical's appeal lie for the next generation of music lovers? We asked Jess Gillam, the 20-year-old saxophonist and presenter of Radio 3's This Classical Life, to tell us why the genre is worth exploring.
1. Classical music has never been easier to access
Technology is having a huge impact on how music is accessed and consumed, particularly among young people. "Having resources like Spotify, Deezer, BBC Sounds, Apple Music, YouTube and the rest of it means that everything is available, almost instantly," says Jess. "But I think that the targeted playlists you get on these services can be an issue. An algorithm looks at what you've been listening to and then feeds that same music back into your playlists. But that algorithm isn't looking at music as intelligently or as humanely as a human would."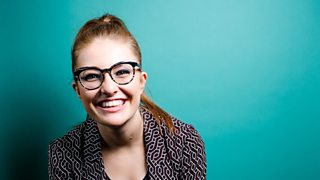 That is to say – we risk becoming trapped in a musical echo chamber of our own making, unless we make a conscious effort to discover new music. But how are we supposed to make the leap? "The problem is, if you type 'classical music' in to a search box, you get an overwhelming response, just like you would if you typed in 'rock'," says Jess. "You don't know where to start."
On This Classical Life, Jess presents a constantly evolving playlist of classical tracks from dozens of traditions and related genres. It's all tried and tested by Jess and her guests – people like TV composer Ollie Howell, piano and electronics performer Belle Chen and bass player Sam Becker.
You'll be surprised how many new genres and artists you can discover with just one episode per week...
2. Classical goes well with other genres
Is it OK to add classical tracks to your regular playlists? "Yeah, definitely!" says Jess, "I think it's something that needs to happen MORE! As humans, we seem to be wired for categorisation. We'll try and shoebox everything, but for music that just crushes breadth of experience and open-mindedness."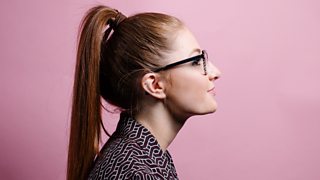 So, not only should classical musicians not set themselves apart from other genres, but us listeners should be making more of an effort to build diverse playlists for ourselves. And don't assume that classical music isn't for you just because you didn't like it the last time you heard it...
"It's actually OK not to like a lot of classical music," says Jess, "because 'classical' is such an insanely broad term, and not always that helpful." This Classical Life always showcases a range of music, giving classical newbies the chance to find out what they like (and what they don't) and build it into their own playlists.
3. It's great for capturing a mood
BBC research has shown that people of all ages seek out classical music when they want to relax, but that younger people in particular use classical music to help them focus and to give them energy.
"That makes sense, because I always listen to minimalist composers like Steve Reich and Michael Nyman when I need motivation," says Jess. "I think it's something to do with the constant beat that kind of music has, and this sort of relentless drive. When you listen or play it, it's like you're joining in with an energy that's already there."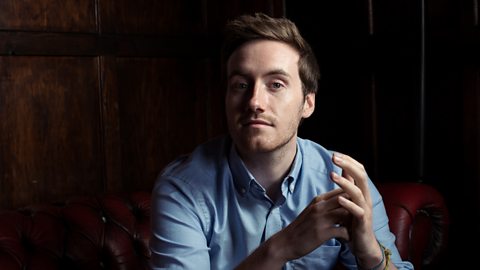 Film and TV composer Ollie explains why Steve Reich is his go-to composer for energy.
And if you're trying to relax? "There are some brilliant playlists out there," says Jess. "The other day BBC Sounds served me up a mindful music playlist. It was great because I'm always really interested to see what other people think of as mindful or relaxing music. For me, to relax, I'd always go for something familiar that doesn't need insane amounts of concentration."
The BBC Sounds app has some great classically inspired playlists, with offerings like the Mindful Mix, Classical Focus, Classical Sunrise and In Tune Mixtape. Take a look.
4. Classical is amazing live
Jess is passionate about live performance and gets *really* excited when we ask her about the best way to experience classical music. "Live concerts are incredible," she says. "You're part of an experience that only happens at that moment in time. A recording would be like a snapshot, but when you're there in the room you can even feel the vibrations of the instruments."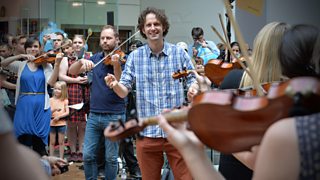 Aurora Orchestra performs entire symphonies from memory
She loves artists like Aurora Orchestra – who perform entire symphonies completely from memory – and violinist Pekka Kuusisto, who delights audiences with his folk-inspired performances and spontaneous audience chats. "One of the most exciting things about live performance is that it's dangerous," she adds. "Part of you is thinking: 'Will they remember the whole thing? Can they hold that breath for any longer?' but at the same time you're hearing these people fill an entire room with sound. It's sheer magic."
Yet arts consultant Adam Szabo (who appears on This Classical Life in May) points to figures suggesting that just 2% of classical concert-goers are under 25. "There is nothing wrong with older people enjoying classical music," he writes, "but… I can't help feeling that there must be lots of young people in the UK that are not currently coming to concerts, but would have a blast at classical shows."
Too right. There's no dress code for classical music, and loads of venues and ensembles offer huge ticket discounts for younger people. Don't forget to check out the line-up for the the BBC Proms this summer. Standing tickets in 2019 are £6 on the door; what are you waiting for?
5. And in case you hadn't noticed, classical music is cool now
There are some amazing young artists making waves in the classical world at the moment – including Jess, natch (although she's very modest about it). With her first album just about to debut, she's inviting fellow young pros into the This Classical Life studio every week to chat about the tracks they love (and are listening to on repeat) right now.
Listen to This Classical Life – live on Saturdays on BBC Radio 3, or download from BBC Sounds – for playlist tips from Jess Gillam and guests including pianist Isata Kanneh-Mason, Doctor Who composer Segun Akinola and violinist/conductor Stephanie Childress.