Main content
Five things we now know about Oprah Winfrey
She's a chat show host, philanthropist, film and television producer, and one of the world's richest women, but how much do you really know about Oprah?
1. We've been pronouncing her name wrong
Her full name is Orpah Gayle Winfrey. That's right, Orpah, not Oprah.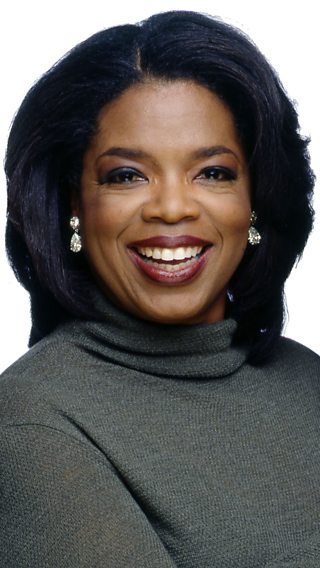 Oprah Winfrey in 1999.
Born in rural Mississippi in 1954, she was named after a biblical figure in the Book of Ruth.
When no one knew how to spell or pronounce it properly, they started calling her Oprah instead.
It stuck and the name Oprah is now known to millions worldwide, having reached a level of fame where she can be identified by her first name alone.
2. She has donated over $80 million dollars to charity
You get a car! You get a car! You get a car! Everyone gets a car!
Oprah's words are now synonymous with extravagant giving, so much so that numerous memes have been made of the way she told her studio audience that they would each receive a brand new car. All 276 of them.
While you could contest that studio audience members don't count as charity, she has given over $80 million dollars to various charitable causes.
Recently she has been in the public eye after lending her voice to the campaign against sexual harassment.
In her speech at the 2018 Golden Globes, she said: "Take us to a time when nobody has to say #metoo, again".
It was met with a standing ovation.
3. She fell in love with Hollywood at age 17
Oprah has been open about the sexual abuse, teenage pregnancy and poverty that she experienced as a child. On growing up in this environment she has said: "it was an ongoing continuous thing, so much so, that I started to think this is the way life is."
Things changed when she went to live with her father Vernon, who offered a safe environment for her to pursue her interests.
She started entering speaking contests at age 17, and it was through these competitions that she first ended up in Hollywood.
In her senior year at high school she started working for a local radio station before winning a scholarship to study Communications at Tennessee State University.
This eventually led her into a career in television...
We learn about the woman behind the screen and her remarkable tale of rags to riches, from clothes made out of potato sacks to one of the richest black women in the world.
4. She's a self-made woman
Oprah's journey goes from poverty and a trouble childhood to university and our T.V. screens. Her television career began in Nashville and then Baltimore, where she was a reporter and presenter for WJZ T.V.
Her interview with Michael Jackson on his Neverland ranch was one of the most watched events in U.S. television history.
After being demoted she gave her career a re-think, and began co-hosting a show called People Are Talking with Richard Share. On this show, Richard has said: "We just hit it off. I was the funny guy, she was the straight lady." They became a big hit in Baltimore.
She moved to Chicago to present AM Chicago in 1983 and boosted their ratings. It was this success that led to her signing a syndication deal and starting the Oprah Winfrey Show. Her interview with Michael Jackson on his Neverland ranch was one of the most watched events in U.S. television history.
In 1985 Steven Spielberg cast her in The Colour Purple, a role which is largely credited to Quincy Jones spotting her on national television. She has since focused on producing and starring in feature films, which includes Selma (2014) and A Wrinkle In Time (2018).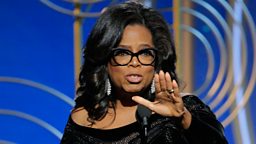 Oprah Winfrey giving a speech about sexual harassment at the Golden Globes awards 2018.
5. People think she's going to run as a presidential candidate in 2020
There have long been rumours that Oprah might run as a presidential candidate in the United States, but they have been much more pronounced of late.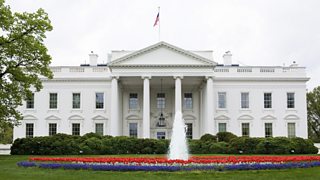 The White House in Washington, D.C. Could Oprah be calling this home one day?
Oprah Winfrey is popular as both a person and a brand. In 2008 she endorsed Barack Obama for the presidency, which is said to have led to an extra one million votes in his favour.
While Republicans were livid about this, President Donald Trump might not feel the same way. He once said that his first choice for Vice President would always be Oprah Winfrey. On Winfrey, he said: "she'd be fantastic. She's popular, she's brilliant, she's a wonderful woman."
Recently a range a high-profile celebrities have called for her to run as a presidential candidate in 2020. In a recent interview Meryl Streep was asked about the prospect of a President Oprah Winfrey. She said, "I do hear now that she is really considering it. She certainly sets the bar pretty high."
While Tom Hanks has joked about the subject, saying, "I think she'd win, because everyone would, obviously, get a free car."
She has said in the past that she's not interested in the presidency, but who knows what the future will bring.