Main content
Welcome to our Book Club!
Hello from Simon Mayo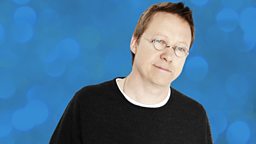 Welcome to the Radio 2 Book Club!
We hope that through this website, and from listening to some of our wonderful shows on Radio 2, you will discover new and exciting authors and be encouraged to try out different kinds of books.
Every two weeks, myself and the team will discuss a new book which we love, as we are joined by the author and invite you to help us review it.
You can also hear what other Radio 2 presenters think of our choices by listening to their reviews, and you can read previous listeners thoughts.
All this information on our current choice, and previous picks, can be found here
I hope that you enjoy exploring our pages and if you get chance to read one of the many books we discuss here on the station, get in touch and let us know your thoughts.
You can email simonmayo@bbc.co.uk or follow us on twitter @R2BookClub
Happy reading...
Simon