Main content
Presenters
Find out more about the presenters of Sunday
Edward Stourton
Edward Stourton is one of Radio 4's leading presenters of news and documentaries. Born in Lagos, Nigeria in 1957, he was educated at Ampleforth College and at Trinity College, Cambridge, where he took a degree in English Literature before joining ITN as a graduate trainee.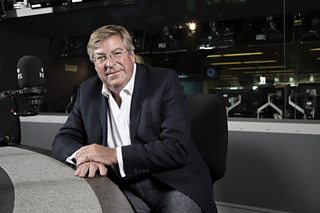 He was a founder member of Channel 4 News, working as a scriptwriter but adding producer, duty home news editor and chief sub-editor to his duties. Edward reported from Beirut for the first time in 1983 and spent most of the next decade covering foreign news.
In 1986, he was appointed Channel 4's Washington Correspondent covering the final years of the Reagan presidency and the 1988 presidential campaign. He also presented special programmes on the Iran-Contra scandal.
In 1988 Edward joined the BBC as Paris Correspondent. In 1990 he returned to ITN as diplomatic editor, and during his three years in the job he reported from Baghdad during the Gulf War, from Bosnia during the siege of Sarajevo, from Moscow in the final days of the Soviet Union and from Europe throughout the negotiations leading up to the Maastricht summit.
In 1993 he returned to the BBC to the One O'Clock News, which he presented for six years. He has also presented editions of Correspondent, Assignment and Panorama, and the phone-in programme Call Ed Stourton on Radio 4. His current affairs work for Radio 4 includes the series The Violence Files, Asia Gold and Global Shakeout. Asia Gold won the Sony Gold for current affairs in 1997.
In 1997 he presented Absolute Truth, a landmark, four-part series for BBC 2 on the modern Catholic Church and wrote a book to accompany the series.
In 1999 Edward joined the team on the Today programme which he presented until September 2009. He has since joined the presenting teams on The World at One and The World This Weekend and taken over presentation of Sunday, Radio 4's main religious news and current affairs programme.
William Crawley

William Crawley is a journalist and broadcaster with the BBC who presents TV and radio programmes on subjects as varied as news and politics, arts and science, and religion and ethics.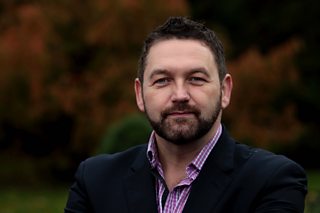 His television work includes the landmark natural history series Blueprint, the interview series William Crawley Meets, and a three-part autobiographical series documenting life in Northern Ireland: Sorry For Your Trouble, Dying For A Drink, and Losing Our Religion.
This year he also presented a Spotlight investigation from Rome, and began working as a producer and specialist consultant on BBC One's network series Sunday Morning Live.
He presents the multi-award winning Sunday Sequence and The Book Programme on Radio Ulster; Sunday on Radio 4; a variety of arts documentaries for Radio 3; and frequently presents Radio Ulster's Talk Back phone-in show.
His broadcasting diary Will and Testament is one of the popular blogs in the BBC network.
Caroline Wyatt
Caroline Wyatt has been reporting on global affairs for more than two decades, working as a foreign correspondent across Europe and the former Soviet Union, as well as the Middle East. She joined the BBC in 1991 as a news and current affairs trainee, and became a correspondent based in Germany from 1993, Russia from 2000, and France from 2003 to 2007.
She returned to London to work as the BBC defence correspondent in 2007, having covered the conflict in Kosovo in 1999, the war in Chechnya, as well as reporting from Afghanistan on the war from 2001 onwards, and from Iraq since 1998.
In August 2014, Caroline moved from reporting on defence to covering global religious affairs.
Caroline Wyatt went to school at the Convent of the Sacred Heart in Woldingham in Surrey, and graduated from Southampton University in 1989, with a degree in German and English. She attended City University for a post-graduate diploma in journalism.
She is also an occasional presenter for BBC Radio 4's Saturday PM programme and The World Tonight, as well as BBC World Service Radio's The World this Week. She has also presented From Our Own Correspondent and Excess Baggage on Radio 4 and Euronews on Radio 5 Live.