Main content
From Bob Marley to Chelsea FC: The influence of cult label Trojan Records
By Joe Muggs, 24 August 2018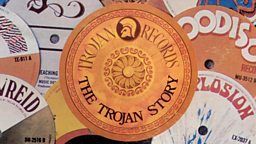 Trojan Records might not be as recognisable as, say, Motown or Def Jam, but it is arguably one of the most important labels, not just in Jamaican-orientated music but pop culture as a whole, and its influence extends further than you might expect.
6 Music celebrates 50 years of Trojan Records with a host of special programmes, including Don Letts Meets Trojan Records Uptown - a documentary offering a personal look at the seminal UK reggae and ska label (available from Sunday 26 August, 1pm).
As the programme on the golden years (roughly thought to be between 1969 and 1974) of the imprint shows, Trojan had a huge impact on young Brits of the time. In the words of Letts, it soundtracked "black and white kids coming together by understanding their differences".
Here's why Trojan Records matters, with a look at all the ways the label continues to permeate modern popular culture.
The label helped launch the career of a young Bob Marley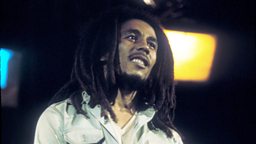 Trojan has served as a launchpad for some of the most important musicians in modern history. Not only the likes of Jimmy Cliff, Ken Boothe and Toots & The Maytals – all of whom are still performing to an extraordinary standard today – but global superstar Bob Marley, and sonic innovator Lee "Scratch" Perry.
Marley and his band The Wailers had been working hard since 1963, but Trojan gave them a platform, and it was the place where they settled into a reggae groove, often with Perry as collaborator. Perry's Upsetter Records penned a UK distribution deal with Trojan and it was the Trojan release of Marley and co's Stir It Up in 1968 that signposted the greater things to come and led to Chris Blackwell – Trojan co-owner – to sign Marley to his more mainstream label Island, of which Trojan was a subsidiary. Without Trojan, perhaps the UK would never have been widely exposed to the genius of such a musical great.
Perry, meanwhile, had his international breakthrough with The Return of Django for Trojan, and was given the freedom to explore the studio in his instrumental mixes for the likes of The Wailers, leading him into ever wilder dub experiments.
You may have heard some of Trojan's famous covers
The Trojan catalogue is peppered with hundreds of the most glorious cover versions – so many so that during its 21st century reissue campaign, the label was able to put out whole box sets of its artists' takes on Beatles and Motown hits.
John Holt stands out as a brilliant interpreter of songs: his versions of Nina Simone's Mr Bojangles and Kris Kristofferson's Help Me Make It Through The Night remain wedding disco staples. Neil Diamond's Red Red Wine, meanwhile, was covered on Trojan's Downtown subsidiary by Tony Tribe – with UB40's cover-of-a-cover in turn going on to huge success and radio ubiquity to this day.
Meanwhile, Trojan classics have been covered by Blondie and Atomic Kitten
As well as Trojan acts covering songs by other artists, many of the label's most popular tunes (often covers themselves) have since been exposed to a wider audience after being re-versioned by more mainstream acts.
In the 80s, thanks to Blondie's cover of The Paragons' The Tide is High (co-released by Trojan in 1966), UB40's 1983 take on the Trojan interpretation of Red Red Wine, and Boy George's 1987 rendition of Ken Boothe's Everything I Own (itself a cover of a Bread song), the template for pop-reggae was set in stone.
Trojan's appeal was always built on melody and emotion. Witness Susan Cadogan's Hurt So Good or Marcia Griffiths' take on Ewan MacColl's The First Time Ever I Saw Your Face, both huge influences on the later British reggae sound of lovers rock, and it's no surprise that Trojan's music has filtered through to the pop world.
It's a long way from the rudeboys of Kingston and the skinheads of London to the lilt of Atomic Kitten (who topped the UK chart with their cover of The Tide is High in 2002), but it just goes to show the depth of which Trojan has embedded itself into our culture.
Trojan has shaped many modern subcultures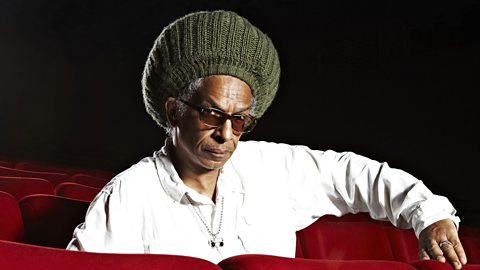 Don Letts recalls the early skinhead styles to celebrate 50 years of Trojan Records.
As it showcased the Jamaican movement from ska and rocksteady into reggae, Trojan also fed into the birth of British subcultures. Letts' documentary recalls how Trojan helped form the skinhead movement, and how he himself would play records from the label's catalogues between bands at the first punk gigs at London's Roxy.
The punk generation's introduction to the energy of older ska records, often found via Trojan's output, not only led to the creation of 2-Tone – with The Specials, The Beat and Madness adopting 60s Jamaican sounds and fashions, turbocharged with British punk energy – but also caused ripples internationally.
Later, US bands like Rancid, No Doubt and Green Day incorporated ska elements into their music, with Billie Joe Armstrong's band paying tribute to the Trojan-championed sound with their 1997's King for a Day.
The deep influence the sound and style of Trojan had on skinhead, punk and mod culture has spread ever since. Jamaican "rudeboy" fashion of the 60s continues to inform British street style and swagger, still inspiring the youth of today.
It's had a massive impact on electronic music too
The sheer sound of Trojan Records, and Lee "Scratch" Perry's music in particular, has influenced untold generations of sonic explorers, from Primal Scream to Perry's own spiritual successor, The Orb.
It wasn't just Perry who influenced some of music's more out-there producers, mind. The entire sonic aesthetic of Trojan was about seeing how dramatic an effect musicians could get out of the most basic of studio equipment in order to make every record punch through the sound systems. The spanking drums and chiming riffs of early classics like Dave & Ansel Collins' Double Barrel could hold their own alongside the most expensive British and American productions of the time and still retain their impact now.
Just as producers like George Martin and Phil Spector expanded minds through British and American pop, so the hardworking studio technicians did in Jamaica, and their output has since influenced modern beatmakers, from experimental hip-hop producers like DJ Spooky and Madlib - both of whom have released radical mixes for Trojan of source material from the label's vaults, dubbed, mashed and mangled into ever more delirious forms.
Its tunes have even reached the football terraces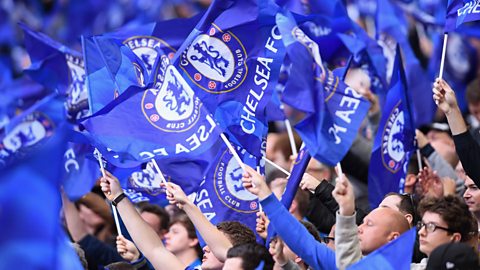 Don Letts on the Trojan Records instrumental that became a Chelsea anthem.
Trojan is also responsible for some bona fide earworms that have burrowed deep into our public consciousness. One of the things that helped Trojan lodge so firmly in the mainstream imagination was the fact that it epitomised the magpie nature of Jamaican music, and so was packed with instant familiarity. Calypso, bluebeat, ska and rocksteady all emerged out of local bands approximating R&B and other styles that came over to Jamaica on vinyl shipments and the AM radio signals from the US.
Its resulting insidious, quirky melodies etched themselves into our national psyche, as TV adverts that became playground chants, like Desmond Dekker's Israelites (released in 1968 on Trojan), and football terrace chants, in the case of Harry J. All Stars' The Liquidator. In fact, the latter song remains a Chelsea FC anthem to this day.
Further listening
Listen to Don Letts Meets Trojan Records Uptown (available from Sun 26 Aug, 1pm).

Craig Charles pays tribute to Trojan Records, playing their biggest hits (available from Saturday 25 August, 6pm).

Don Letts' Culture Clash Radio spins Trojan tunes that have all been remixed, refixed and sampled over the years (available from Sunday 26 August, 10pm).

Now Playing @ 6 Music, with Tom Robinson, celebrates Trojan Records by creating a playlist of listener suggestions (available from Sunday 26 September, 6pm).

Chris Hawkins handpicks a selection of BBC concert and session recordings by Trojan greats like Bob Marley & Wailers (available from Monday 27 August, 5am).

Neneh Cherry celebrates the Trojan label in a reggae and dub special (available from Monday 27 August, 4pm).

The Upsetter: Lee 'Scratch' Perry In His Own Words (4 part documentary, available now)
Island Rock (4 part documentary on the evolution of Jamaican music, available now)
Levi Roots celebrates 50 Years of Trojan Records (available now)