Main content
If Dobby is your hero here are more stories you'll #LoveToRead...
Meeting Dobby in Harry Potter and the Chamber of Secrets
Third party content may contain adverts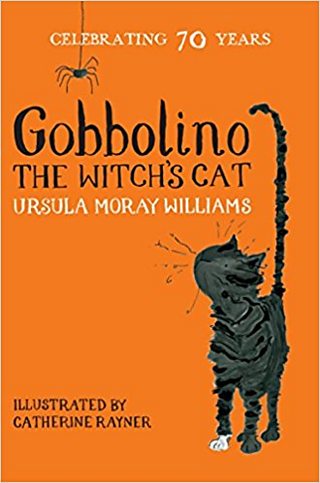 'Don't you want to be bad?' Sootica asked him in great suprise. 'No' said Gobbolinio 'I want to be good and have people love me'

from Gobbolinio the Witch's Cat
chosen by Wakefield Libraries
The Carpet People by Terry Pratchett
The carpet people are tiny like Dobby but nonetheless have great power within them, and are extremely funny.
The Wee Free Men by Terry Pratchett
The tiny nac mac feegles are small but strong, and go on an adventure with Tiffany Aching, a young witch character who bears a passing resemblance to Luna Lovegood.
chosen by The Reading Agency
Wonder by RJ Palacio
Ten-year-old August "Auggie" Pullman doesn't look like other children and has been home-schooled so far – but he's determined to go to school and make friends. Like Dobby, he's a brave and unassuming hero.
chosen by Essex Libraries
Mr Stink by David Walliams
Chloe is fantastic and refuses to be beaten by her demanding mother. Can she help Mr.Stink?
chosen by Cornwall Libraries
Jane Eyre by Charlotte Bronte
Jane Eyre is the ultimate quiet heroine. Throughout the novel the reader follows her as she moves from an unhappy childhood to an unconventional future. Although she is a very moral person, Jane possesses a steeliness and determination that will appeal to modern readers. She may appear to represent traditional and old-fashioned values but Jane is very contemporary in her desire to be true to herself and her own values. This is reflected in the decisions she makes and the people Jane loves.
chosen by The Bookshop Bridport
The Trumpet of the Swan by E. B. White
Louis is a Trumpeter Swan born mute. This extraordianary tale follows the adventures of a swan struggling to find his voice as well as true love. Just glorious.
Gobbolino the Witch's Cat by Ursula Moray Williams
Gobbolino was born in a witch's cave, but all he wants is to be a kitchen cat. Abandoned by his mother and sister the brave little tabby does everything he can to find a home he can call his own. But can a witch's cat ever call a kitchen home?
chosen by Arts Council England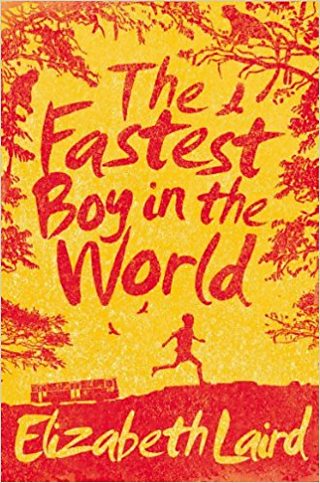 The Fastest Boy in the World by Elizabeth Laird
A boy who dreams of Olympic greatness becomes and unlikely hero.
An enchanting new documentary uncovering the real life traditions of magic at the heart of Harry Potter
Some quick fire book suggestions...
| Title | Author | Recommended by... |
| --- | --- | --- |
| The Many Worlds of Albie Bright | Christopher Edge | West Sussex School Libraries |
| Saving Granny Maggot | Rachel Delahaye | West Sussex School Libraries |
| Flight Behaviour | Barbara Kingsolver | Bristol Libraries |
| Percy Jackson books | Rick Riordan | Manchester City Libraries |
| The Hobbit | J R R Tolkien | Manchester City Libraries |
chosen by the staff of Waterstones Bromley
In a hole in the ground there lived a hobbit.

Opening of The Hobbit by JRR Tolkien
Kid Normal by Greg James and Chris Smith
Murph Cooper has a problem. In a school filled with kids that can fly, control the weather, and much more, he's just...normal. No superpowers whatsoever. It's time for Murph to learn how to become a hero! A fab story about unlikely heroes and becoming the best you can be!
The Legend of Podkin One-Ear
Podkin is lazy and spoilt, and would rather laze around all day in the meadows. But when the warren is attacked by terrifying creatures known as The Gorm, Podkin must be brave and step up to become a leader. A thrilling and brilliantly woven story of the character-turned-hero, plunged into the heart of adventure.
Odd and the Frost Giants by Neil Gaiman
Odd doesn't feel like much of a lucky hero, with a shattered leg from his last adventure. When three Gods arrive at the door, Odd shrugs on his warmest clothes and sets off into the snow for an adventure of a lifetime. A great story full of determination and being strong.
chosen by the staff of The Bookshop Bridport
The Tale of Despereaux by Kate Di Camillo
To save a Princess a mouse must become a hero. To save a mouse a Princess must overcome her fears.
chosen by the staff of Bookwagon Ltd
The Boy on the Porch by Sharon Creech
Your loving kindness will be rewarded by generations of children.
The One and Only Ivan by Katherine Applegate
Your kindness towards others will enable your own escape from entrapment.
Little Bits of Sky by S.E. Durrant
Where your gentle, wary kindness will be repaid beyond your wildest dreams.
chosen by the staff of The Children's Bookshop Bridport
The Giggler Treatment by Roddy Doyle
The Gigglers are little creatures who take their role of child protection very seriously. Any adult who is mean to a child will find themselves in a very messy situation! Warning this book contains poo and will certainly ensure you have some gigglers of your own.
Recommendations for older readers
chosen by ExploreYork Libraries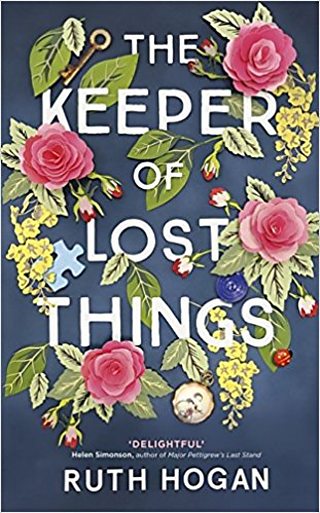 Clockwork Angel by Cassandra Clare
Unlikely heroes Tessa, Will and Jem battle vampires and demons in 19th century London. It is fast paced and fantasy, which I love reading. How could I not enjoy it?
chosen by Kent Libraries
The Keeper of Lost Things by Ruth Hogan
Laura, the quiet heroine, inherits a huge collection of lost items from her boss, and is charged with trying to reunite them with their original owners. She builds friendships, deals with a ghost and solves mysteries; becoming stronger and helping others more than she would ever have imagined.
chosen by Rochdale Libraries
The Unlikely Pilgrimage of Harold Fry by Rachel Joyce
Quiet, unassuming Harold goes out one morning to post a letter to a dying woman he once knew and just keeps on walking - from Devon to Berwick. Funny, moving and beautifully written.