Main content
Yxng Bane
Signed to Tinie Tempah's Disturbing London label, Yxng Bane shot to attention this year with a dancehall remix of Ed Sheeran's Shape Of You, along with his own single Rihanna (key lyric: "You know you're bad like Rihanna".)
The 21-year-old rapper, who took his name from Tom Hardy's character in the Batman film The Dark Knight Rises, also featured on Drake's More Life mixtape – cementing his status as one of London's most exciting new talents.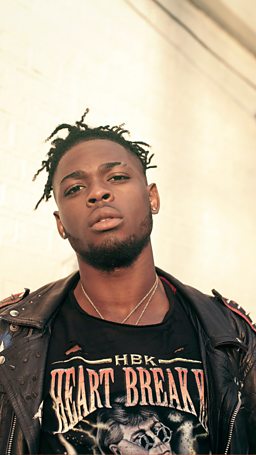 Yxng Bane's journey to the Sound of 2018 Longlist
In Yxng Bane's own words and pictures, a personal glimpse into his path to the BBC Music Sound of 2018 Longlist...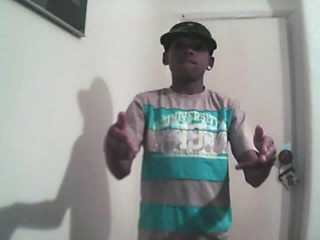 "East London - 2007: Young Baney Boy! This was when I was in high school and thought I was part of G-Unit. I was a massive fan of 50 Cent, Tony Yayo and Lloyd Banks back then and Jim Jones was one of my heroes!"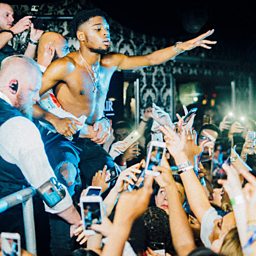 "Cardiff - October 2017: I've been lucky enough to perform all over the country this year and Cardiff has been one of the best. This is a picture from one of my favourite club shows of 2017. The club was fully erratic!"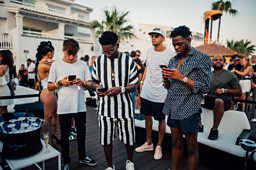 "June 2017 – Ibiza: In Ibiza with the squad: Lil Klein, Tinie and Leon Balogun. This was the first time I performed at Disturbing Ibiza with DJ EZ, Shy FX and Kojo Funds. My whole summer of 2017 was lit tbh!"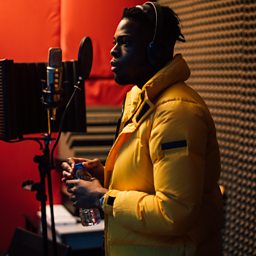 "South London - 2016: Music is my life and I spend the majority of my time in the studio. This picture is from when I recorded Fine Wine with Kojo Funds and when things really started to kick off for me. Crazy!"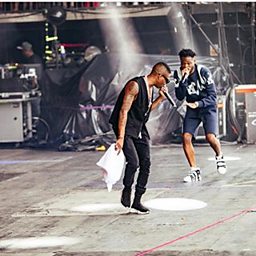 "July 2017 - London: Baney Boy and Star Boy! Lighting up Wireless thanks to my brother Wizkid who brought me out on the main stage in front of 20,000 people. It was absolute madness."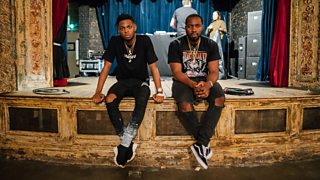 "November 2017 - London: Me and my big brother/manager G FrSH after we sold out two headline shows in London! Those nights were like a movie! Wiley, Kojo Funds, Abra Cadabra, Wstrn, Yungen and Fredo all come out and blessed the stage!"