Main content
Today Puzzle #640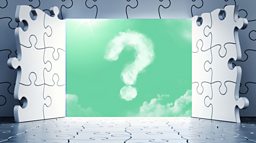 Puzzle No. 640– Thursday 26 December
The Royal Institution Christmas Lectures hosted by mathematician Dr Hannah Fry are starting tonight on BBC 4 at 8pm. Imagine after the lectures are over, a Jack & the Beanstalk pantomime is hosted in the Royal Institution's auditorium. A magic bean is accidentally left inside and the bean stalk doubles in height every day. On the 10th day, the bean stalk reaches the top of the auditorium ceiling. On what day was the beanstalk half the height of the auditorium?
Today's #PuzzleForToday has been set by Bobby Seagull is a school maths teacher and Cambridge University Doctorate student. He is also author of The Life-Changing Magic of Number, co-host of the Maths Appeal podcast and co-presenter of the BBC TV series Monkman & Seagull Genius Guide.


More fiendish brain-teasers and quizzes on BBC Radio...