Main content
Draw Your Album (or single): Zara Larsson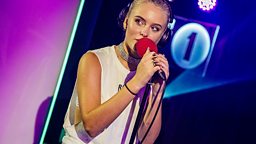 Zara Larsson's Live Lounge performance was so perfect, listeners said they couldn't tell the difference between her live version of Ain't My Fault and the studio version.
She's got the pop star thing absolutely nailed but can she draw a picture? We thought we might find a weak spot when we asked her to draw the cover art for her new single but as it turns out, she was pretty good at that too.
Here's what the cover looks like.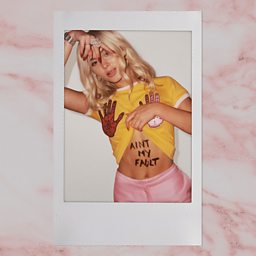 She had checked out Charlie Puth's effort before starting and took a photo of it. "I'm going to send this to him," she said.
We didn't know they knew each other. THIS IS NEW INFORMATION.
Just think of the duet potential. *faints*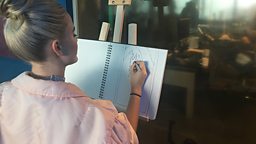 "I don't mind what it looks like, as long as it's better than Charlie's," she said as she worked on her masterpiece.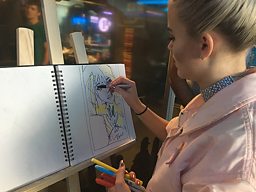 Zara knew she'd smashed it. She knew.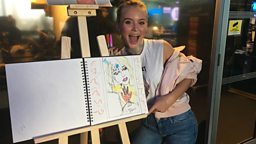 It's so good, we'd wear this on a t-shirt.
We may have found pop's most talented artist - although Live Lounge month's not over yet...