Main content
The Woman's Hour Craft Prize Finalists
The Woman's Hour Craft Prize aims to find and celebrate the most innovative and exciting craft practitioner or designer-maker resident in the UK today, in the most comprehensive prize of its kind.

Organised in partnership with the Crafts Council and the Victoria and Albert Museum, London (V&A), the prize was launched to celebrate the 70th anniversary of Woman's Hour. The prize will reward originality and excellence in concept, design and process and will seek to recognise a craft practitioner or designer-maker who is an outstanding artist and who has significantly contributed to craft practice in the last five years. An overall winner will be chosen and awarded a prize of £10,000.

The twelve finalists have been shortlisted, and their work will be shown at the Woman's Hour Craft Prize at the V&A, 7 September 2017 – 5 February 2018, before touring to venues around the UK.
To listen to all the Woman's Hour Craft Prize content, including interviews with all the 12 finalists, click here.
Laura Ellen Bacon
Laura Ellen Bacon, Spatial Place, 2013 (Photo: Laura Ellen Bacon)
Laura Ellen Bacon works with willow and other natural materials to create striking monumental sculptures, using techniques traditionally associated with basketry. Responding to a particular site, she uses only her hands to weave and knot the willow into colossal, stirring forms that wrap themselves around buildings or spill out into the landscape. She has created site-specific installations for venues such as Somerset House, Ruthin Craft Centre, the Saatchi Gallery and the Holburne Museum.
Alison Britton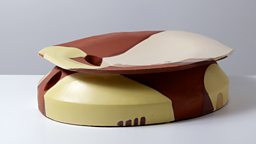 Alison Britton, Ruse, 2012 (Photo: Philip Sayer)
Alison Britton first rose to prominence in the 1970s as part of a group of women potters whose work challenged established traditions. The pot has consistently been her focus, to which she continues to bring new ideas about form and painted surface, exploring function, history, containment and ornamentation. A collection of her writing on art, craft and design was published in 2013.
Neil Brownsword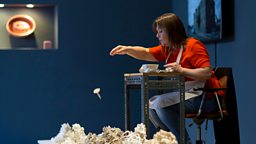 Neil Brownsword, Factory with Rita Floyd, 1, 2017 (Photo: Korea Ceramic Foundation)
Neil Brownsword creates installations using ceramics, film and performance. His work takes the ceramics industry of his native Staffordshire as its primary subject, observing its people and production systems. He has sought to challenge the marginalisation of craft skill in industrial contexts, and to highlight the danger of specialist knowledge being lost. Brownsword was awarded the Grand Prize at the 2015 Gyeonggi International Ceramic Biennale, South Korea.
Lin Cheung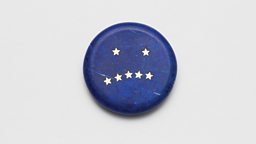 Lin Cheung, Delayed Reactions - Confused, 2017 (Photo: Lin Cheung)
Lin Cheung is an artist and designer who explores jewellery both materially and conceptually. Her approach to making questions the established uses and meanings of jewellery, exploring its role in adornment, in the formation of identity, or as a trigger of memory and emotion. Her work offers a personal response to everyday experiences and observations in ways that are both witty and poignant. Cheung designed the medals for the London 2012 Paralympic Games.
Phoebe Cummings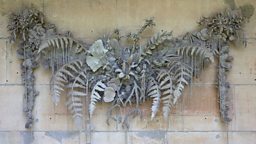 Phoebe Cummings, Antediluvian Swag, 2016 (Photo: Sylvain Deleu)
Phoebe Cummings creates temporary sculptures and installations from raw clay. Working largely without a permanent studio, she has developed work through residencies or by using the gallery space as a temporary workshop. Challenging expectations of how craft may be made and experienced, her site-specific works last only the duration of the exhibition, the clay then being reclaimed and where possible reused. Cummings was the winner of the British Ceramics Biennial Award in 2011.
Caren Hartley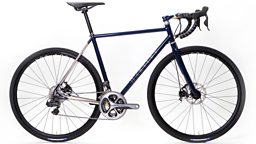 Caren Hartley, DM bike full side view, 2015 (Photo: Sebastien Klein)
Caren Hartley is the founder of Hartley Cycles, an award-winning bespoke bicycle company. Each bicycle frame is hand-made using a variety of jewellery and metalwork techniques, reflecting Hartley's background as a trained jeweller and silversmith. She uses her multidisciplinary metalwork skills to produce high-performing bicycles tailored to each rider, often incorporating precious metals and exploring the surface finish of the frames through paint, patination and gilding. In 2015 Hartley was commissioned by the Design Museum to produce a bicycle for the exhibition 'Cycle Revolution'.
Peter Marigold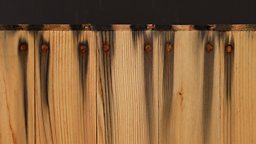 Peter Marigold, Tall Bleed Cabinet (detail) 2014
Peter Marigold's practice as a furniture designer is informed by his varied background in sculpture, theatrical set building and product design. Marigold experiments with materials and form to create considered yet playful objects, ranging from stools made with felted wool to galvanized steel shelving. He works in a broad way, operating his studio as a small-scale manufactory, as well as working with larger producers, galleries and retailers. In 2009 Marigold was awarded a 'Designer of the Future' award by Design Miami.
Celia Pym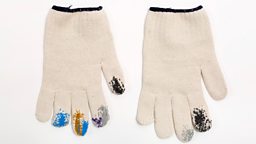 Celia Pym, Darned Fingertips, 2016 (Photo: Michele Panzeri)
Celia Pym uses darning, knitting and embroidery to create intimate works that speak directly to human experience. Over the past ten years Pym has carefully darned other people's clothing, interrogating our feelings towards vulnerability, care and repair. Pym has worked on a number of publically engaged projects which aim to bring the value of mending to a wider audience.
Romilly Saumarez Smith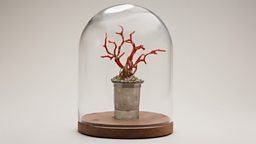 Romilly Saumarez Smith, Tudor Glass Coral Reef, 2016 (Photo: Lucinda Douglas Menzies)
Romilly Saumarez Smith's career in making has spanned more than 40 years, first becoming an accomplished bookbinder before turning her attention to jewellery. She is fascinated by the stories contained in found objects. Saumarez Smith is unable to use her own hands, so works alongside jewellers Lucie Gledhill, Laura Ngyou and Anna Wales to translate her pieces. Her jewellery has been shown at the Yale Centre for British Art, Sainsbury Centre for the Visual Arts and Ruthin Craft Centre.
Andrea Walsh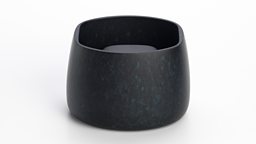 Andrea Walsh, Contained Box, Aventurine Blue and Black, 2016 (Photo: Shannon Tofts)
Andrea Walsh creates exquisitely crafted box and vessel forms that explore ideas of containment, materiality, preciousness and value. Working with glass in combination with bone china, she celebrates their shared material qualities of purity and translucency. Intimate in scale, and sometimes incorporating precious metal, her work evokes a response akin to jewellery, eliciting the desire to hold and cherish. Walsh has been shortlisted for the British Ceramics Biennial Award on three occasions, and was awarded The Craft Scotland Prize 2016.
Emma Woffenden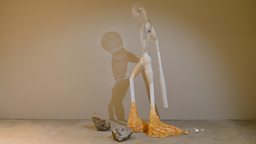 Emma Woffenden, Chaser, 2016
Emma Woffenden is a glass artist whose experimental, often collaborative, practice utilises many glass techniques, including blowing and casting. The resulting elements are constructed and combined with other materials and found objects to create sculptures and installations based around the human figure. Uncanny and at times unsettling, her works reflect observed human behaviour. Woffenden until recently held the post of Artistic Director for North Lands Creative Glass in Scotland.
Laura Youngson Coll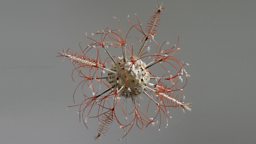 Laura Youngson Coll, Haeckel II, 2015,
Laura Youngson Coll works primarily in vellum, manipulating the material to create arresting examinations of the natural world. Her intricately formed artworks lie somewhere between fiction and fact, as she seeks to articulate the often overlooked details of our environment. In 2014 Youngson Coll was awarded the Perrier-Jouët Arts Salon Prize, and has been selected for the Jerwood Makers Open 2017.