Main content
Our expert judges
Get the low-down on the people who will be choosing your winning stories.
Chris Evans
Several years ago, Chris Evans had a dream. He wanted to get children all over the UK really excited about reading and writing. All children: no matter what their age, their background, or their experience.
9 years later – 500 Words can boast of over 800,000 short-story entries. We think it's fair to say that his dream might have come true!
This year, Chris is back as the chair of the judging panel.
Her Royal Highness The Duchess of Cornwall
We are delighted that Her Royal Highness The Duchess of Cornwall has accepted our invitation to return as an honorary judge for the fourth time.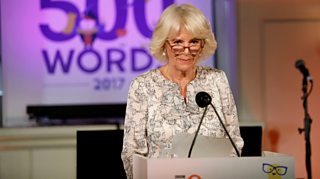 As well as featuring in our fabulous animation, and helping to pick our 6 competition winners, she'll once again be lending a graceful hand at the 500 Words final in June. We cannot wait!"
Malorie Blackman
We're extremely excited to have former Children's Laureate Malorie Blackman (OBE) back on our expert judging panel. Having had over 60 books published for children and teenagers; it's fair to say she's qualified for the job.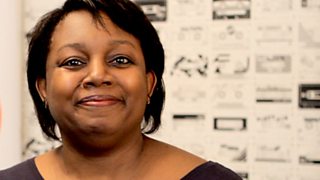 Malorie's probably best known for her critically-acclaimed YA book series 'Noughts & Crosses', which has since been adapted for both stage, screen and radio. The fifth book in the series, CROSSFIRE, is being released this summer.
Malorie has also co-written an episode of Doctor Who, gets a name-check in Tinie Tempah's song 'Written in the Stars', and has taught herself to play the piano and drums. Seriously – could she be any cooler?
Charlie Higson
"The name's Higson, Charlie Higson", and he could not be happier to be back on-board with 500 Words this year!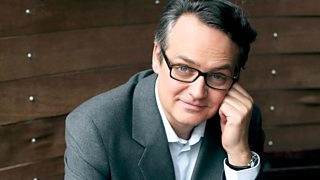 Perhaps most famous for his brilliant 'Young Bond' and 'Enemy' book series; Charlie is a champion in Children's literature. As well as writing children's (and adult) books, he's also been incredibly successful in the world of screenwriting and acting. He created The Fast Show with Paul Whitehouse and worked on many other hit TV shows.
Charlie's so good; he's had his work translated into over 24 different languages!
Francesca Simon
Back and ready to sink her teeth into a mahoosive mountain of 500 Words stories – it's critically acclaimed 'Horrid Henry' creator Francesca Simon!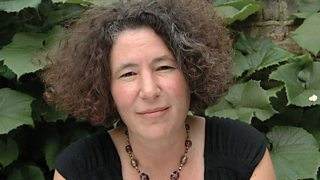 As well as writing for a number of well-known newspapers, being the first American author to win the British Book Award for Best Children's Book of the Year; Francesca is now having one of her novels – 'The Monstrous Child' - be turned into an opera, and performed at the Royal Opera House!
If that wasn't exciting enough: this year Horrid Henry celebrates his 25th birthday, and to mark the occasion, Francesca is publishing the 25th book in the series – Horrid Henry: Up, Up and Away.
We wonder how it feels to have conquered both stage and book shop shelves?
Frank Cottrell-Boyce
And finally; to complete our oh-so-perfect judging panel – the Gold (Carnegie) medal winning Frank Cottrell-Boyce is back and better than ever! With his critically acclaimed children's book 'Sputnik's Guide to Life on Earth' still front-and-centre on book shop shelves – he's made for the job.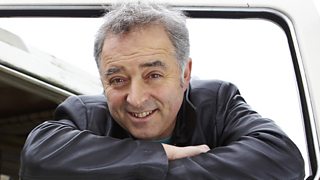 Having co-written the 2017 Hollywood blockbuster 'Goodbye Christopher Robin', having won the 2005 British Independent Film Award for Best Screenplay, and having written the entire Tempest-themed London 2012 Olympics opening ceremony; Frank Cottrell-Boyce certainly deserves the title of one of Britain's most loved and most successful writers.
Not many people could take a classic like 'Chitty Chitty Bang Bang', and turn it's sequel into just as much of a success as the original!