Main content
The poetry of science
25 September 2015
Get Creative Champions Fun Palaces is gearing up for its weekend of free events, combining arts and sciences, made for and with local people, all happening on 3 and 4 October 2015. Fun Palaces will be popping up in libraries, arts centres, town halls, gardens, tents and car parks across the country to celebrate culture and creativity.
As part of the campaign Fun Palaces launched its WriteScience competition, inviting people of all ages and backgrounds to take part in a different kind of writing competition, one that's about bringing arts and sciences together.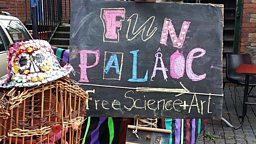 Fun Palaces' WriteScience attracted entries from across the UK and was judged by Salt Publishing editor Jen Hamilton-Emery, literary agent Sophie Lambert, Writing West Midlands Chief Executive and poet Jonathan Davidson, and Fun Palaces co-director and writer Stella Duffy.
They chose six poets to share their work at Fun Palaces across the country on 3 and 4 October. Get Creative is delighted to be able to share those six poems with you.
Bathing Beach Season by Colette Lawlor
Colette Lawlor is a biologist and poet. Her poems explore the natural world and how humans interact with it. She has been published in magazines and anthologies and tweets micropoetry and is currently working on a first collection.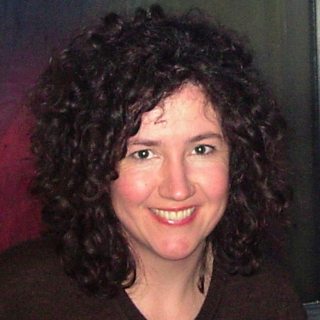 We prepared for them all April,
ordered sterile beakers, cool-boxes,
ice-packs and rapid transit –
sea to laboratory in under four hours.
Fresh paged pads and biros at easy reach,
incubators calibrated, set for data
we planned to accumulate
on Yorkshire's bathing beaches.
Weather warmed, our daily scheme
consisted of steamed afternoons.
Through May we familiarized, June we synchronized,
perfected our analytical routine –
forceps plucked cups from boiling water-baths,
landed them in sterile rows for a measured pipetteful
of coastal waters, to be vacuumed though cellulose
fibres so fine each bacteria was trapped in place,
nurtured overnight into a single glossy colony.
Mornings before coffee, we worked silently,
white coated birds perched at the bench,
staring at Petris for hours, eschewing longed-for chat.
Registering each spot with a click of the counter,
each thumb twitch, indiscernible to those watching,
who wondered aloud what our stipend was for, not knowing
our lab books were filling with numbers, sometimes to the thousands.
Walking the Hills by Kate Innes
Having lived and worked on three continents, Kate Innes has now settled near Wenlock Edge, and it is this historic landscape that has inspired most of her writing. A trained archaeologist and teacher, she enjoys writing about animals, mythology, landscapes and art, and delving into their many layers of meaning.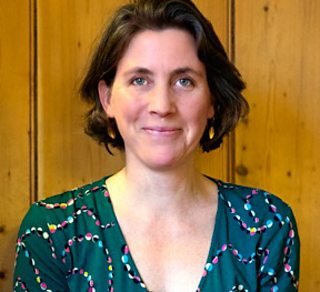 "I distinctly recollect the desire I had
of being able to know something about every pebble
in front of the hall door." - Charles Darwin
On this illusion of solidity
continents have crunched their bones,
inner earth has spilt its heat.
The scar is this graveled spine of hills,
sweetly covered in mossy, heathered coats.
The Lawley rises to a ridge,
that points to future sky.
Caradoc follows, glancing back.
From here we are travelling north
by a fingernail's width each year,
the millennia trailing after us,
scattering rocks across the world.
The ground beneath our feet
has flowed and frozen and thawed
into lichen puffs and flowered grass.
We continue on our path,
finding the pebbles, gazing at their souls,
as if they were the events of our lives,
as if they were maps for us to follow.
They tell us deserts have turned to stone,
been built and fallen into ruin.
Bogs have sucked and squeezed to coal.
Rivers have redrawn the world
sending out their ribbons of mud,
their rippled sediment.
Everywhere trace prints
and carapace remain -
space-gathered
animate elements
pressed in layered pages.
We walk this earth
from which we came,
every pebble known
and unknown,
we walk and return -
becoming dust,
making stone.
Blood Art by Dervla Carroll
Growing up in rural Northern Ireland, 18-year-old Dervla, has developed her love of creative writing as a way to occupy herself during rainy summers. However, science has always been a part of her life and, about to start studying medicine at Oxford University, she remains passionate about the interface between STEM subjects and the arts.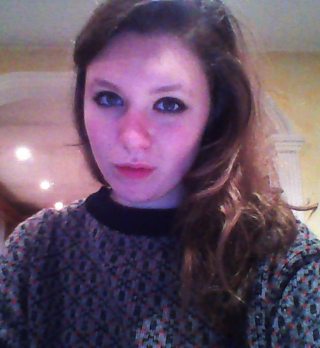 You pay your promises in blood
and break them with a beep, hear their
pulmonary prayers sold cheap
underneath an endocrine rush,
beneath the ache, the blush of blood
against his teeth. I watch you chart
cell-secrets, an art in paper
sheets, your symphony of samples
to orchestrate a remedy.
A print of Starry Night (by an
artist you forget) biopsies
the winking light from computer
desks. I listen to a reading,
pill poetry, spine-deep: lyrica;
naproxen; diazepam to
sleep. Caffeine is your alchemy,
two sugars in the week, but your
inspiration is an x-ray:
bone turpentine to unwind meat.
You find Evangeline looking
for the kitchen sink. Wrinkles wish
away arrhythmia and the
tumour in her cheek. She says she
likes to paint, she'll be eleven
in a week. You note the gap for
next of kin beside the name she
inked, and spend a pretty minute
discussing roller-blades and pink.
Clouds yawn around the newborn dawn
as you sketch prescriptions with a
pencil. I see in you Van Gogh,
Picasso's genius in a white-coat stencil.
Light Source by Colin Dardis
Colin Dardis is a poet, editor, creative writing facilitator and mental health advocate. His work has been published widely throughout Ireland, the UK and the USA. Colin is the founder of Poetry NI and is the online editor for Lagan Press.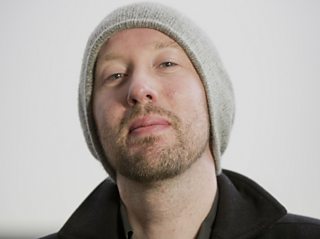 Having had a speech impediment when younger, Colin's initial interest in language and words grew out attending speech therapy classes through primary school. His experiences with depression are also an ongoing influence on his work.

Facultative Symbionts* by Charlotte Ansell
Charlotte Ansell is a performance poet who has had two poetry collections published with Flipped Eye and is currently working on a third. She has also been published in various magazines and was the winner of the Red Shed Open Poetry Competition 2015.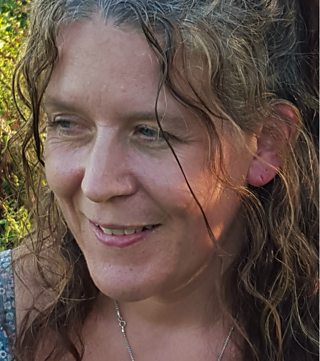 We were never two peas in a pod,
our paths forked early; hers to colonising
the linen cupboard with fruit flies during school,
progressing through trypanosomes and HIV,
double-gloved in negative pressure laboratories,
to the schistosomiasis she calls beautiful,
its so romantic how the female has
a groove the male snuggles in for life.
She keeps a Bristol Stool sample chart
taped to the fridge, doesn't think it odd
and while it's alien to me
her fascination with poo and bugs,
she's conversing with the divine,
the way life intertwines, the tiny cells
that form tissues that build
into complex organs, how we all connect,
and parasites like dicrocoelium dendriticum
complete their life cycle by
performing mind control on ants,
gets them climbing the tallest grass
so they're eaten by ruminants.
We all need each other after all,
this girl who speaks a different language
yet shared a womb with me, a host.
But we are both obsessed with insides;
for me it's minds, like why she chose biology
When Mr Ennion believed in her
and Mr Curtis provoked her with girls can't.
Her eyes spark bright as the glow worms we saw
on the Waikato River when she remembers
her own malaria parasites under a lens in Africa,
these nematodes and trematodes she loves,
the diseases she succumbed to for science
were worth nearly dying for.
Her world is both tiny and vast.
Do you know we are more bacterial than human?
she whispers it with awe, not disgust.
*facultative symbiont- Symbiont from the state of symbiosis meaning the living together of two dissimilar organisms in more or less intimate association or close union. Facultative meaning 'optional' or 'discretionary' in reference to a symbiotic relationship, as in they can live together successfully or apart. Sometimes further subtyped into mutualistic where both organisms derive a benefit.
The Others by Vivek Nityananda
Vivek Nityananda researches animal behaviour and how animals sense the world. He is also actively involved in the creative arts: he is a published author and illustrator and has acted. He is working at bringing together arts and science to create engaging projects which can reach out to the wider community and was awarded the Great North Museum fellowship for public engagement in 2014.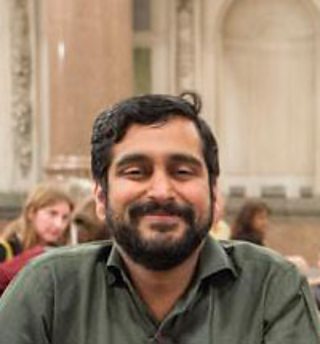 How many worlds lie
between your house and mine?
Between light-pool of mantis eye
and sunpath of the bee flight-line,
turn where finch would hear his song,
where signal forests of electric eel,
and sound jungles that the crickets throng
point the way to where you feel
the mosquitos join in choral hums
and leaf hoppers thump and beat and jog
to jumping spider rhythms drummed
at the cocktail party of Madam Frog.
Each one has another Earth -
it is not ours alone.
Each sense brings forth another birth,
another dream as yet unknown.
The world in ultraviolet,
landing lines upon a flower's lip.
The Milky Way's road map set
with jewelled light upon each tip.
The smell that speaks the sordid tale
where self and another meet.
The trembling touch upon one's tail,
The taste of waiting body's heat,
The chemical crumbs of the home trail,
The magnet which the sky completes.
Countless ways of viewing
endlessly form the world again,
invent the endless meanings brewing
in light and sound and thought and brain
and life too, without end.
Poetry performances
Performance poet Charlotte Ansell from Rotherham will join Sheffield Theatres' Fun Palace with her poem Facultative Symbionts.
Biologist and poet Colette Lawlor will work with Lancaster Fun Palace to share her poem Bathing Beach Season.
Poet and founder of Poetry NI, Colin Dardis from Belfast will share his poem Light Source with Big Telly Theatre in Portstewart Northern Ireland.
Eighteen year-old Dervla Carroll from Crumlin in County Antrim, Northern Ireland, who will be moving from NI to go to university in England on the Fun Palaces weekend, will share her poem Blood Art as Get Creative's Fun Palace.
Archeologist, teacher and writer Kate Innes from Shrewsbury will join with Ceramic Stories Fun Palace for her poem Walking the Hills at the Minton Library
Vivek Nityananada, whose research in Newcastle focuses on how animals sense the world, will share his poem The Others when he joins Stella Duffy in her walk between all 11 Lambeth Libraries.
Ideas to exercise your mind
Helpful tips to poetry writing