Main content
Shakespeare re-written for temporary theatre in St Albans
By the 18th and 19th centuries, Shakespeare's plays continued to pull in the crowds in a growing number of regional theatres.
This performance of Taming of the Shrew at St Albans 'temporary' theatre – as advertised in this poster from 1836 – is testament to that growth.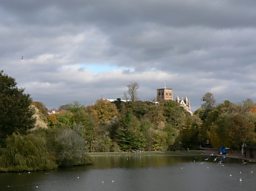 St Albans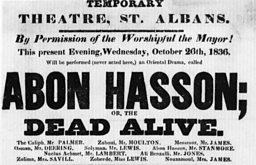 'Temporary' Theatre, St Albans (Credit: The British Library)
It also reveals another new trend - how Shakespeare's texts were being re-written.
Clearly, by this time, Shakespeare's words were no longer sacrosanct.
In this case it was likely that the play was a version by the famous 18th century Shakespearean actor David Garrick.
Clearly, by this time, Shakespeare's words were no longer sacrosanct. This version was called 'Catherine and Petruchio', and it wasn't the only version of the play performed around this time.
This playbill – among the 250,000 stored within the vaults of the British Library - is also significant because it was published at a time when restrictions around theatre productions were changing.
Who was David Garrick?
David Garrick was born a hundred years after Shakespeare's death. His version of The Taming of the Shrew was the most popular and influential, performed far more often than Shakespeare's original through the 18th and 19th centuries. In fact some scholars believe that it was the only version of Shakespeare's play performed in this period.
Garrick himself was an influential figure with a fervent, almost messianic, passion for Shakespeare.
Its popularity may be because Garrick himself was an influential figure with a fervent, almost messianic, passion for Shakespeare. Richard lll, Hamlet, King Lear and Richard II were roles that cemented his reputation as the foremost Shakespearean actor of his generation.
Garrick's naturalistic delivery brought these richly complex characters to life, which helped to establish Shakespeare's popularity.
Although Garrick had died over fifty years before the production on this playbill, the company would have benefitted from staging a popular adaptation of this particular Shakespeare play and its association with the most famous actor of the 18th century.
Dated October 26th 1836, it comes almost at the end of a time when theatre was highly regulated.
The 1737 Licensing Act stated that all new plays must be submitted to the Lord Chamberlain and that only theatres that held a patent could stage theatrical entertainment. At the time London's Convent Garden and Drury Lane held patents, so they were the only places in the whole country that could stage Shakespeare.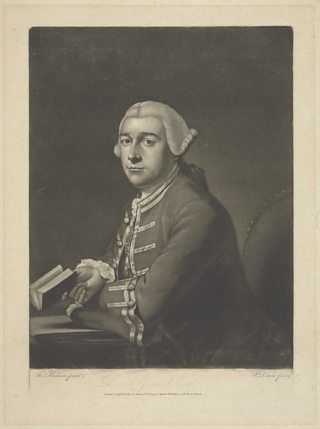 David Garrick (Credit: Yale Center for British Art and Gift of Mary E. Knapp)
However, smaller towns that lacked the population to support a permanent theatre were provided with a legal route to stage Shakespeare with the Representations Act in 1788.
This allowed local magistrates to "licence theatrical representations occasionally" for up to 60 days at a time, providing the location was not within 20 miles of London, eight miles of a patent or licensed provincial theatre, 14 miles from Oxford or Cambridge, or 10 miles from a royal residence.
It looks as if St Albans falls into this category. From this playbill, we know that the theatre is a temporary one, but the performance did come with the approval of the Mayor.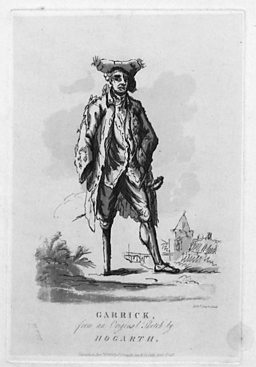 Actor and writer David Garrick (Credit: The British Library)
About Shakespeare on Tour
From the moment they were written through to the present day, Shakespeare's plays have continued to enthral and inspire audiences. They've been performed in venues big and small – including inns, private houses and emerging provincial theatres.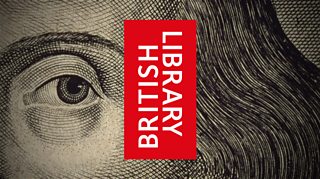 BBC English Regions is building a digital picture which tracks some of the many iconic moments across the country as we follow the 'explosion' in the performance of The Bard's plays, from his own lifetime to recent times.
Drawing on fascinating new research from Records of Early English Drama (REED), plus the British Library's extensive collection of playbills, as well as expertise from De Montfort University and the Arts and Humanities Research Council, Shakespeare on Tour is a unique timeline of iconic moments of those performances, starting with his own troupe of actors, to highlights from more recent times. Listen out for stories on Shakespeare's legacy on your BBC Local Radio station from Monday 21 March, 2016.
You never know - you might find evidence of Shakespeare's footsteps close to home…
Craig Henderson, BBC English Regions
The nation's greatest performing arts institutions mark 400 years since the Bard's death
Shakespeare on Tour: Around the Three Counties
Shakespeare on Tour: Around the country
Shakespeare, budding playwright and actor, at the Rose Theatre from the spring of 1592

Why did Will Kemp, Shakespeare's former clown, dance from London to Norwich?