Main content
Art Screen Festival Diary
Films / Rio
Premiere and Q&A
18:30 | GFT
In this BBC imagine... World Premiere, acclaimed filmmaker Julien Temple returns to our screens with an exhilarating look at Rio de Janeiro, Brazil's legendary city.
Julien Temple returns to our screens with an exhilarating look at Rio de Janeiro, Brazil's legendary city
Rio is on the cusp of hosting two of the world's most high-profile events: the FIFA World Cup later this summer and the Olympic Games in 2016. Rio is a journey through the best and worst of an extraordinary city, powered and narrated by the music and voices of this Brazilian metropolis.
Many still think of Rio de Janeiro as a tropical paradise, an endless party where the sun, sex and samba never stops. However, behind the soaring thermometers and recent economic boom, lurks a much darker reality. Since the 1980s Rio has endured what has been described as a civil war, an ongoing fight between the police and the drug lords of the favelas. The city is still emerging from the legacy of a brutal military dictatorship and widespread corruption, remaining one of the most racially segregated cities on earth.
Flowing from its roots and rhythms in Samba, the music of Rio has reflected and directly influenced these tumultuous social and cultural changes in a way unlike anywhere else on the planet.
Rio is a living X-ray of its heartbeat and soul, a mesmerising portrait of a city at a time of unprecedented transformation.
Director: Julien Temple | Series Editor: Alan Yentob
UK 2014, 1h40m, N/C 15+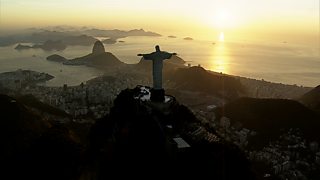 Julien Temple returns to our screens with an exhilarating look at Rio de Janeiro, Brazil's legendary city.
11:00 - 18:00 | CCA | N/C 12+
What Is The Art Of the Arts Documentary?
11:00 - 12:30 | CCA
In this panel discussion, chaired by broadcaster Kirsty Wark and featuring artist Jeremy Deller; award winning film makers Iain Forsyth & Jane Pollard and broadcasters and art critics Tim Marlow and Andrew Graham-Dixon, we discuss the role of arts documentaries in capturing the lives and work of artists throughout history. We ask if the arts documentary can ever really capture an artist's practice; examine the genre's relevance in today's multi-platform world and ask the ultimate question: what is the Art of the Arts documentary?
Free but ticketed. Tickets available from CCA box office. Supported by Creative Scotland.
Iain Forsyth & Jane Pollard - Making 20,000 Days on Earth: A Masterclass
14:00 - 15:30 | CCA
Documentary-fiction hybrid 20,000 Days on Earth premiered at this year's Sundance Film Festival, winning two prestigious awards for best directing and editing in the World Cinema Documentary Category. 20,000 Days on Earth weaves drama and reality in a fictitious day in the life of musician Nick Cave.
In this Art Screen Masterclass the British film making duo behind the success, Iain Forsyth & Jane Pollard, share their insights into film making and creating feature documentary for the big screen, revealing how they turned the music documentary on its head.
Free but ticketed. Tickets available from CCA box office.
Artists and Archive: Artists' Moving Image at the BBC
16:00 - 17:30 | CCA
BBC ARTS and LUX are currently running a residency, supported by Creative Scotland's Creative Futures programme, which offers six artists unprecedented access to the BBC Archives.
In this panel three of the participating artists, Torsten Lauschmann, Kathryn Elkin and Stephen Sutcliffe will be in discussion with Benjamin Cook, Director of LUX, to reflect on their experiences so far and show a personal selection of rare material they have found in the archives.
Free but ticketed. Tickets available from CCA box office.
16:00 | GFT | N/C 12+
Miss Hill: Making Dance Matter tells the inspiring and largely unknown story of a pioneering woman whose life was defined by her love for dance.
Martha Hill emerges as dance's secret weapon, someone who fought against great odds to establish dance as a legitimate artistic movement in America.
18:30 | GFT | N/C 18+
Over the past four decades, the artist Bruce Lacey has been oddball comedian, actor, painter and sculptor, inventor of robots and automata, post-hippy shaman and guru to bands of new age travellers.
In this fascinating documentary, Turner Prize winning artist Jeremy Deller and filmmaker Nick Abrahams reveal Bruce Lacey and his work in all its uplifting and inspiring glory.
Jeremy Deller and Nick Abrahams took part in a special Q&A after the screening, hosted by Francine Stock, presenter of Radio 4's The Film Programme.
The Bruce Lacey Experience
21:00 | GFT | PG
Commissioned to celebrate 100 Years of Stainless Steel, The Big Melt is a unique tribute to the thousands of men and women who toiled in Britain's steelworks, to steel itself and to the city of Sheffield.
Directors Martin Wallace and Jarvis Cocker mix a treasure trove of footage from the BFI archives with a phenomenal score which was recorded live in Sheffield in 2013.
Jarvis Cocker and Martin Wallace took part in a special Q&A after the screening, hosted by Paul Morley, critic and author.
Saturday 12. April
11:00 18:00 | CCA | N/C 12+
12:30 | GFT | N/C 15+
Iranian artist Bahman Mohasses was celebrated in pre-revolutionary Iran but mysteriously disappeared, along with much of his art, after 1979. Before he died in 2010, filmmaker Mitra Farahani tracked him down to a hotel in Rome, frail but still formidable.
Spectacle: A Portrait Of Stuart Sherman
14:45 | GFT | N/C 15+
Described by one critic as 'the Buster Keaton of linguistics', Stuart Sherman remains an influential figure in the history of experimental film and performance. UK Premiere.
Special Event: Andrew Graham-Dixon on Artists of War
15:30 | GFT | N/C 15+
Written and presented by Andrew Graham-Dixon, Artists of War is a forthcoming documentary series for BBC FOUR. In the years preceding World War One, David Bomberg, Walter Sickert and Paul Nash set out to paint a new world, but, as the century unfolded, found themselves working in the rubble.
17:15 | GFT | N/C 15+
Exploring the evolution of Glasgow from industrial heartland to artistic centre, Our Glasgow visits studios, contemporary galleries and the famous Rennie Mackintosh designed Glasgow School of Art.
18:30 | GFT | N/C 15+
Thirty years after her death, Alice Neel remains one of the greatest portrait artists of the past century. In this exceptional documentary, Neel's grandson charts the struggles of her life as a woman artist, as a single mother and as a painter who defied convention.
21:00 | GFT | N/C 15+
Legendary Hollywood director Martin Scorsese has chosen Italianamerican for Art Screen audiences, exclusively from his own personal archive.
22:30 | CCA | N/C 15+
The city that never sleeps has inspired countless artists who've lived, worked and dreamed on the bustling playground of New York's streets. In this vibrant documentary, filmmaker Cheryl Dunn pays tribute to the spirit of urban photography through a cinematic exploration of New York City, capturing the rush, perseverance, and often the danger customary to street photographers.
Art Screen at Night
22:30 - Late | CCA Saramago Cafe Bar
3 Nights of exclusive music and performances
Arts In The Archive: J.R.R. Tolkien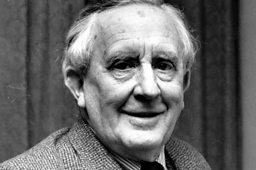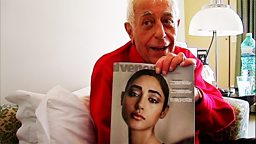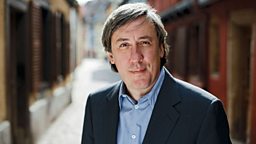 Andrew Graham-Dixon on Artists of War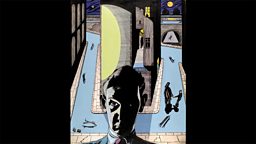 Alasdair Gray, Night Street Self-Portrait, 1953. Courtesy Sorcha Dallas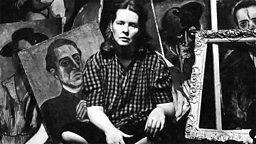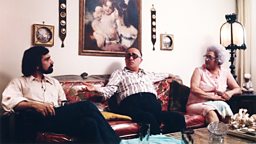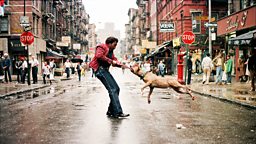 Sunday 12. April
11:00 18:00 | CCA | N/C 12+
Nan Goldin: I Remember Your Face
12:45 | GFT | N/C 15+
Renowned photographer Nan Goldin views her personal and professional lives as one inextricable whole. Since her debut in the 1970s, Goldin elevated the snapshot into an art form through immortalising her close circle of friends, lovers, misfits and downtown bohemians. Filmmaker Sabine Lidl follows the charismatic Goldin from Paris to Berlin where she reunites with old friends and reminisces about her wild past.
Marvin Hamlisch: What He Did For Love
13:00 | GFT / N/C 12+
The late Marvin Hamlisch, the musical genius behind hits such as 'The Way We Were' and 'Nobody Does it Better', plus countless Oscar-winning soundtracks, was destined for greatness at a ridiculously young age. At six years old he already attended music school and by 31 he'd won two Oscars. Charting his rapid ascension from a child prodigy to becoming the toast of Broadway, Hamlisch's famous friends recount his greatest hits, and his occasional misses, with fondness and admiration.
15:00 | GFT | N/C 15+
When Salma, a young Muslim girl from a South Indian village, was 13 years old, her family locked her up for 25 years, forbidding her to study and forcing her into marriage. During that time words were Salma's salvation. Against all the odds, Salma became the most famous Tamil poet: the first step to discovering her own freedom and challenging the traditions and code of conduct in her village. This film follows Salma, as courageous and resilient as ever, as she returns of her village and confronts the lives of the young women living there today.
We are delighted that Salma and director Kim Longinotto will join Adele Patrick, Co-Founder of The Glasgow's Women Library, for a special post-screening discussion of the issues raised in the film.
Gregory Crewdson: Brief Encounters
17:30 | GFT | N/C 15+
An internationally renowned photographer with the methods of a filmmaker, Gregory Crewdson has created some of the most haunting images in the history of the medium. Filmed over a decade with unprecedented access, this award-winning film tracks Crewdson's quest to create his surreal and incredibly elaborate portraits of small-town American life.
Director Ben Shapiro will join Alastair Sooke, broadcaster and art critic to discuss the film after the screening.
Closing Gala: Facing Up to Mackintosh
19:45 | GFT | N/C 12+
In recent years the Glasgow School of Art has created more Turner Prize winning artists than any other cultural institution in the UK. It is also known for being one of the most iconic Art Schools in the world. The main building was designed by one of the greatest architects of the 20th century, Charles Rennie Mackintosh. This documentary, a BBC premiere, charts the ultimate architectural challenge: how do you design a building to sit opposite a Mackintosh masterpiece?
Art Screen at Night
22:30 - Late | CCA
3 Nights of exclusive music and performances
Arts In The Archive: Vivian Maier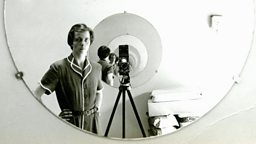 Nan Goldin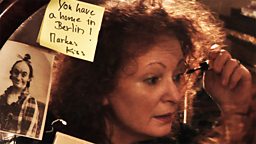 Marvin Hamlisch: What He Did For Love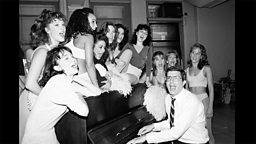 Salma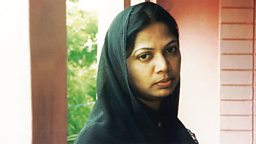 Gregory Crewdson: Brief Encounters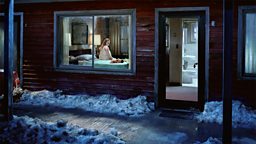 Facing Up to Mackintosh