Main content
Britain at the Crossroads
Radio 4 marks a year until Brexit
On Thursday 29 March, with one year to go until Britain is scheduled to leave the European Union, Radio 4 will broadcast a number of specialist programmes under the theme Britain at the Crossroads.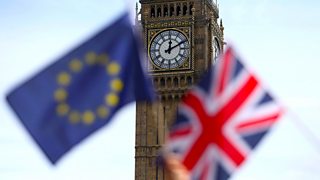 This day of programming will go beyond the detail of the negotiations and the drama of Westminster politics, to explore Britain's future role and place in the world – and that of our European neighbours.
Gwyneth Williams, controller of Radio 4 said: "A year before Britain is due to leave the European Union we want to consider what this moment might mean in the broadest terms."
"We have reshaped our schedule and, drawing on Radio 4's flagship news programmes with analysis from our current affairs and documentary teams, we will attempt to assess its significance in terms of culture, politics, history and economics."