Main content
Tuco: The Parrot, the Others, and a Scattershot World by Brian Brett
About the Book
This is a raucous biography of a remarkable parrot and an incisive exploration of how we relate to those who are different from us. Brian Brett shares his humour, his grief, his all-embracing vibrancy, as well as a sharp look at himself and at humankind in general. Through his eyes we observe this likeable, hideous, ridiculous, curious, greedy, warm-hearted, and hubristic species that is ours and so regain an almost lost characteristic: modesty in facing all the wonders that surround us.
Both a biography of an irreverent African Grey parrot—given to asking "Whaddya know?" and announcing "Party time!"— and an exploration of the history of birds/dinosaurs, the relationships between humans and birds, our notions of language and intelligence, and our tendency to "other" anything that is different from us. Tuco also describes Brett's own painful experience as an androgyne.
About the Author
Brian Brett was born in Vancouver and studied literature at Simon Fraser University from 1969 to 1974.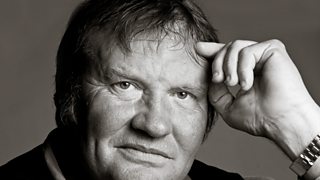 Writing and publishing since the late 1960s, he has also been involved in an editorial capacity with several publishing firms such as the Governor-General Award winning Blackfish Press.
In the early seventies, he began working as a freelance journalist and critic for various publications and newspapers, including the Globe and Mail, Toronto Star, Vancouver Sun, New Reader, Books In Canada, Victoria Times-Colonist, Vancouver Province, and The Yukon News, where he was the poetry critic and columnist for two years. His journalism has appeared in almost every major newspaper in Canada. Brett is former chair of The Writer's Union of Canada.
He is the author of twelve books including the poetry collection, The Colour Of Bones In A Stream, and the novel, Coyote: A Mystery. His memoir, Uproar's Your Only Music, was a Globe and Mail's Book Of The Year selection by Ronald Wright: "The most exciting Canadian book I've read all year." His best-seller, Trauma Farm: A Rebel History of Rural Life, won numerous prizes, including the Writers' Trust annual award for best Canadian non-fiction book. His most recent work, Tuco: The Parrot, the Others, and A Scattershot World, came out in Fall 2015.
He currently lives on a farm with his family on Salt Spring Island, B.C.