Main content
Artists & Writers
People whose ground-breaking work made us see the world differently
It's so hard to come up with fresh and new ideas but truly great artists and writers have a rare talent that goes beyond a knack for novelty. Their works express something that is both completely original and yet hits us with a shock of recognition – recognition of a fundamental truth about how we see or experience the world.
A truth we might not have known until that moment even existed.
The four artists and writers we are considering were all responsible for spectacular work, which fizzed with vision and creativity. They also inspired audiences around the world to see and think about society in entirely new ways – and their works continue to provoke, inspire and resonate with us today.
"Good artists push the boundaries of our culture - reflecting the zeitgeist, and also portraying new directions for society."
Who do you think is the greatest?
Alfred Hitchcock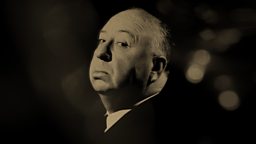 Lived: 1899-1980
Born: London, UK
Known for: Forward-looking film director
Alfred Hitchcock made the world love cinema… and fear taking a shower!
The only way to get rid of my fears is to make films about them.
1. He invented a new visual language
Known for using a style where his cameras mimicked a person's point of view, Hitchcock made voyeurs of his audiences. His films offered an intimate gaze into the strangest, and sometimes darkest places. To create this 'Hitchcockian' style, Hitchcock embraced new film technologies and techniques. He also called on the great composers, thinkers and artists of the day to help realise his vision – he even got surrealist artist Salvador Dali to design a dream sequence for him. Hitchcock gave us cutting-edge cinema that everyone wanted to watch.
2. He captured the ideas of his age
Many of Hitchcock's best films were adaptations of writing by some of the 20th century's best storytellers. They include Daphne du Maurier's Rebecca and Patricia Highsmith's Strangers on a Train. The director also tapped into many of the concerns and ideas of his times. Spellbound, for example, explores psychoanalysis, while Rear Window tackles the claustrophobia of city life, in thrilling fashion.
3. He invented horror films
The shower scene in Psycho is not only one of cinema's most memorable moments – anyone who has watched it can't quite enjoy their next wash – but it directly inspired the horror films that followed. The 1960 film's clever plot, which soothes viewers before shocking them, inspired many films we've watched from behind the sofa since. Its commercial success proved that audiences were prepared to pay for a fright night.
Pablo Picasso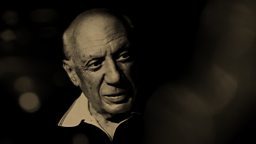 Lived: 1881-1973
Born: Málaga, Spain
Known for: Pioneering, genre-mashing modern artist
Possessing a genre-spanning genius, artist Pablo Picasso saw the world in a new way.
Others have seen what is and asked why. I have seen what could be and asked why not.
1. He refused to be tied down
Picasso's work spans a head-spinning variety of styles, genres, art forms and ideas. From drawing to painting, sculpture to poetry – and beyond – Picasso never allowed himself to be restricted. What's more, he consistently evolved and changed his styles, taking influence from the places he lived – including Madrid, Barcelona and Paris – and the writers and artists he met along the way. Yet there was a coherent vision behind this creativity, a way of feeling the world that permeated all of Picasso's art.
2. He invented a new way to represent reality
Rejecting the rules of painters who had gone before him, Picasso's more abstract work led to him creating a new style of painting with a handful of fellow artists in Paris around 1907. Cubism was a new, complex response to the fragmentary way the artist perceived society and it inspired similar movements in architecture and literature. With the emergence of the Modern Art movement, Picasso helped to influence a whole new visual language fit for the 20th century.
3. He confronted rather than escaped the world
While some artists can be accused of cutting themselves off from the rest of society, the always politically-aware Picasso engaged with it. When his home country Spain was torn apart by civil war in the 1930s Picasso painted Guernica. This was in response to the bombing of a civilian population. It has a stark anti-war message – which still resonates today – and it brought the brutal conflict to a global audience.
Andy Warhol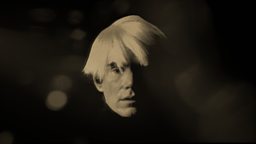 Lived: 1928-1987
Born: Pittsburgh, US
Known for: Pop artist who saw art everywhere
From soup cans to rock bands, Andy Warhol redefined art for the modern age.
Art is what you can get away with.
1. He straddled both high and low brow art
Taking inspiration from soup cans, rock bands and abstract films, Warhol has influenced high art and popular culture and his popularity has never waned. His work accounts for one-sixth of all contemporary art sales. The magazine he founded, Interview, is still in circulation. And if that wasn't enough, he also helped to launch the career of The Velvet Underground, one of the most influential rock groups of all time.
2. He redefined the artist's place
For Warhol, his art went beyond traditional 'works' created in a studio. How he lived, what he did and what society said about him was as important to him as his prints or films. With contemporary artists like Jeff Koons and Damien Hirst enthusiastically following Warhol's lead, his revolutionary ideas have blurred the barriers between the 'work' and its creator when it comes to how we define and appreciate art.
3. He paid a price for his fame
While making his art about its author fascinated academics and collectors, Warhol paid a price for his self-exposure. He was nearly killed by radical feminist Valerie Solanas who shot him in 1968. Warhol also believed that a print he created criticising President Nixon led to excessive attention from the tax authorities. Yet documenting his own life became a compulsion. He would record everything and anything he did – anticipating today's social media driven, selfie society decades before anyone had even heard of a status update.
Virginia Woolf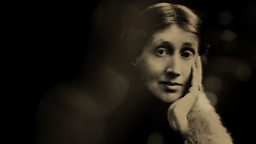 Lived: 1882-1941
Born: London, UK
Known for: Author who rewrote the rules of writing
Virginia Woolf gave shape to the modern novel by exploring her own inner life
For most of history, Anonymous was a woman.
1. She wrote in a modern way about a rapidly modernising world
Part of the influential Bloomsbury Group of intellectuals who explored new ways to approach economics, feminism, pacifism and more, Woolf's writing made sense of a quickly-changing world. Her hugely innovative novels followed new rules, adopting new narratives and perspectives shaped by the modern world. She embraced controversial and personal themes including mental illness and sexuality. Her romp through nearly 400 years of history with a hero/heroine, Orlando, can be described as the first trans novel in the English language.
2. She had to battle to get her thoughts out
From the age of 13 Woolf suffered periods of mood swings, which would range from severe depression to manic excitement. According to her autobiographical work she and her sister were also subject to sexual abuse from her half-brothers. Despite wrestling with her mental health she was able to create brilliant literary works… for a time at least. Woolf drowned herself in 1941 by walking into a river, with her pockets full of stones.
3. She was supportive of other creatives
Remarkably for a woman of her day, Woolf co-founded the Hogarth Press from her house in Richmond. In addition to being a celebrated author herself, she helped bring recognition to important works by TS Eliot, EM Forster and Gertrude Stein among others. She was also a passionate champion of women's rights and women writers. She argued for the importance of chronicling the marginalised and overlooked – "an ordinary mind on an ordinary day" – and with her 'stream of consciousness' style helped open the way for other writers to capture the interior lives of their characters in a newly intimate way.
Four Artists & Writers. Four extraordinary achievements. But only one can be the most iconic Artist or Writer of the 20th century. The decision is yours.
Watch: Artists & Writers of the 20th Century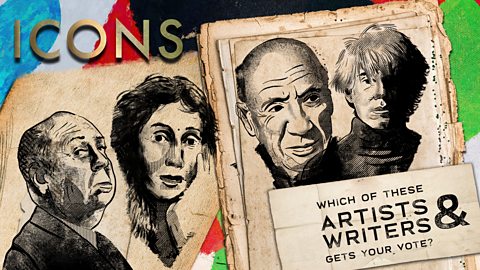 Four original thinkers, four creative pioneers… Which artist or writer gets your vote?