Main content
Nine things you might not know about bank holidays
Everyone loves a long weekend. An extra 24 hours to switch off, watch three-part specials on the telly, supervise a slow roast or, if you're lucky, a barbecue whilst hiding under a golf umbrella.
But who invented these extra days off? Why are they called bank holidays? And why are there not one, but two, in May? Read on for some surprising facts.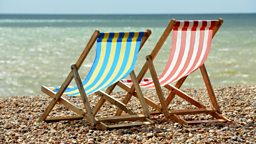 Contrary to popular belief, it doesn't always rain on bank holidays.
1. The August bank holiday wasn't always late
This August bank holiday was initially introduced as a way to give us all a chance to make the most of the summer. But it didn't always fall on the last Monday of the month. Up until 1971 it always took place on the first Monday of August. It was eventually moved as it clashed with the traditional two week shut down that many companies went through in the summer.
2. We used to have 33 of them
Up until 1834 there were 33 public holidays in the U.K., consisting of saint's days and religious festivals. But some spoil sport considered this to be excessive, so in 1834 the number was reduced to just four.
3. Yes, we have a banker to thank for them
It was liberal politician and banker Sir John Lubbock who authored the Bank Holidays Act of 1871, which made these four public holidays official.
Make some time to daydream every day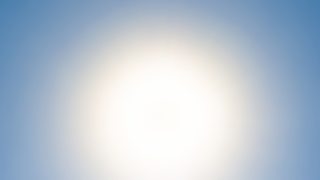 Oliver Burkeman explores how you'd be better off taking some time to daydream and ponder every day.
4. They used to be called St Lubbock's Days
For a while some called the first bank holidays "St Lubbock's Days" after the banker Sir John Lubbock. Funnily enough that didn't stick. It was rumoured that Sir John Lubbock was so keen on cricket he chose the bank holiday dates to fall on the days when village matches were played in his home county! True or not, the masses were ecstatic with the holidays.
5. The place in the world with the most public holidays?
The country with the highest number of public holidays is India, with a whopping 21 days! In comparison, the U.K. only has eight public holidays in total: New Year, Good Friday, Easter Monday, May Day, late May bank holiday, August bank holiday, Christmas Day and Boxing Day.
6. We almost have the least amount of public holidays in the world
The only country with fewer public holidays than us is Mexico, coming in with just seven days. ¡Ay, caramba!
7. May Day bank holiday was almost moved to October
In 2011 parliament debated replacing the May Day bank holiday with a different holiday in October. This would have spread out the bank holidays a bit more evenly throughout the year. These plans were scrapped.
8. There is a second bank holiday in May originally because of Whit Monday
The second bank holiday in the month of May exists because it used to be held on the day-off in the Christian calendar after Whit Sunday or Pentecost. Whit Sunday always falls seven Sundays past Easter Sunday. Since 1971 however, this bank holiday has always been held on the last Monday of the month.
9. The second May bank holiday wasn't officially named
When the second bank holiday in May was moved to the last Monday in May back in 1971, it was never given an official name. Unlike the May Day bank holiday, or the August bank holiday, this holiday tends to either be called the Spring bank holiday or the Late May bank holiday. Whatever you call it, it's a good opportunity to take some away from your normal routine.