Main content
Power List 2018: Top 40
The Woman's Hour 2018 Power List celebrates the Top 40 most successful women having an impact on the music we're all listening to.
These are the women demonstrating power in the industry, innovators and ground-breakers supporting and championing the work of other women or changing the industry from within – making it more equal, diverse and creative.
Chaired by BBC TV and Radio Presenter Tina Daheley, the judges on the panel are: Music TV producer and columnist Jasmine Dotiwala; classical music writer and novelist Jessica Duchen; Music Producers Guild producer of the Year 2018 Catherine Marks; and BRIT award-winning singer, songwriter and musician Kate Nash. So who made the Top 40 and why did the judges pick them?
1. Beyoncé
Musician and Songwriter
"She regularly reinvents her sound and is an empowering voice for black communities and marginalised groups globally. Feminism, activism, being a humanitarian, talking about being a mother...singing, dancing… a great performer. She deserves to be number one."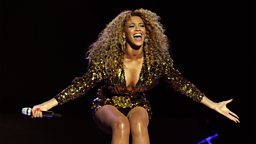 Global megastar Beyoncé began her career with Destiny's Child but as a solo artist has changed the shape and image of popular music. Her work has become progressively more critically acclaimed, while becoming more infused with political meaning and power. Her fundraising initiative BeyGOOD donates scholarships and education across student groups and women's welfare groups. Her company Parkwood Entertainment also has a music record label arm where she is supporting and investing in women.
2. Taylor Swift
Musician and Songwriter
"An advocate for her fellow artists, unafraid to take on big brands and call out injustice. She's influential and impactful and young girls adore her. She's got badass anthems… they're fierce."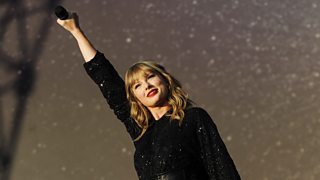 Taylor rose to fame as a country singer and musician, but she's since moved into the pop sphere. As a woman in charge of her own image, she empowers girls. She was the biggest artist to publically discuss streaming services and the way they pay for music, and in 2017, she sued a man who sexually assaulted her for $1.
3. Vanessa Reed
Chief Executive of the PRS Foundation
"Pushing gender parity for festival line-ups is brilliant and has really shaken up the industry and made live shows and festivals take a deep look at their own gender bias."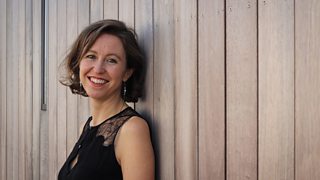 As CEO of music charity PRS Foundation, Vanessa is transforming conditions for the next generation of talented songwriters and composers. This year she's persuaded over 120 festivals to sign up to their Keychange initiative to create a 50:50 gender balance at music festivals and conferences by 2022.
4. Adele
Musician and Songwriter
"She makes incredibly powerful music without going through the sexual stereotypes of how you sell women in the pop world. She is a global name and impacts every continent chart-wise and as a personality. So, when she comments on things, when she co-signs a political area, everyone wants to talk about it."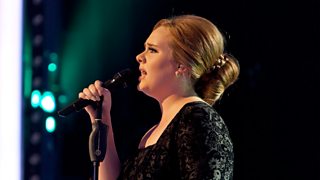 An alumna of the BRIT school, Adele has written some of the most powerful ballads of the last decade. Her third and most recent album, 25, became the fastest selling album in both the UK and US, and she's sold over 100 million records around the world.
5. Stacey Tang
Managing Director of RCA UK
"She's forward thinking and future-proofs her brands."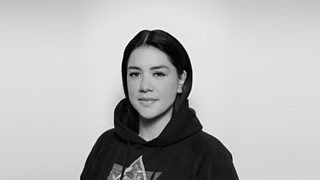 Stacey took the role of MD at RCA in September 2018. As co-MD at Colombia Records she had major successes including most number 1 singles from the same album with Calvin Harris's 18 Months. In 2017 alone, she oversaw six UK number 1 albums. She's also a founding member of The Digital Future Council.
6. Gillian Moore
Director of Music at Southbank Centre
"Gillian has led from the front, effecting great change at Southbank Centre with regard to the support, recognition and promotion of women musicians. Her efforts ripple out through the profession with far-reaching results."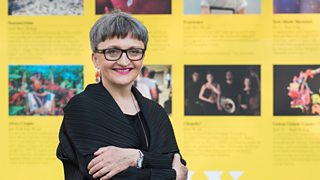 Having previously headed up Contemporary Culture and Classical Music at Southbank Centre, Gillian brings these areas together in her current role to bring relevant and exciting music to the venue.
7. Rebecca Allen
President of Decca Records
"One of the only female presidents [of a record label] in this country – that's big. But she's also signed major artists like Sheku Kanneh-Mason."
At Decca, Rebecca has led the label through one of its most successful periods: signing worldwide stars like Alfie Boe and Ennio Morricone, but also expanding the label into a global entertainment business rather than just a music label.
8. Marin Alsop
Conductor
"She's the leading light. A leading female classical conductor? That's badass."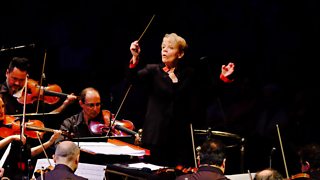 The first woman to conduct the Last Night of the Proms, Marin is known for leading and inspiring women in the conducting field. She conducts the world's leading orchestras and is also Music Curator at Southbank Centre.
9. Chi-chi Nwanoku
Double Bassist and Founder of the Chineke! Foundation
"There is nobody who's done more for diversity in classical music than Chi-chi."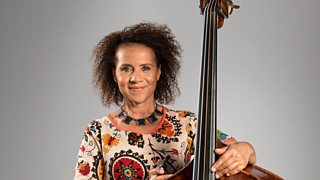 Photograph: Eric Richmond
Chi-chi founded the Chineke! Foundation in 2015 to provide opportunities to black and minority ethnic classical musicians in the UK and Europe. At the same time she set up Chineke! Junior Orchestra for BME players aged 11-18. Chineke! also celebrates under-recognised composers.
10. Maggie Crowe
Director of Events and Charities at the British Phonographic Industry
"She runs the BRIT Awards and the Mercury Prize – huge UK music brands. And at the BPI she's brought in mentoring programmes to support people from diverse backgrounds to rise through the ranks."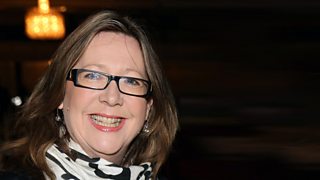 Maggie's worked her way up through the ranks at The BPI since she first joined in 1986 and now oversees the BRIT awards and The Mercury Prize. She's also an Administrator of the BRIT Trust, as well as sitting on the board of the BRIT school.
11. Olga Fitzroy
Sound Engineer
"She's campaigning for shared parental leave and it's actually making a difference. One of the reasons there aren't many engineers who are women is that it's stupidly long hours and if you want to have a family most women just stop. And Olga hasn't."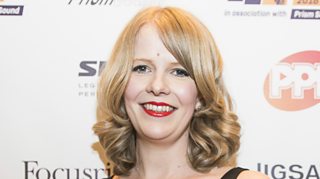 Olga has worked on some of the music world's biggest albums as a freelance recording engineer, but her passionate campaigning for shared parental leave and maternity allowance for self-employed and freelance staff has led to government discussions, and cements Olga as a woman with power.
12. Annie Mac
Broadcaster and DJ
"When I'm in the recording studio and working with a band, we're all thinking, how do we get on Annie's Show…how do we get Annie to support this?"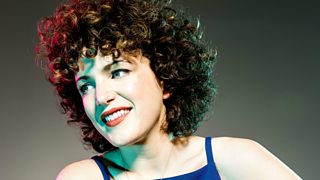 Radio 1 DJ and presenter Annie Mac is known around the world for her taste-making flagship evening radio show, and, as with her Annie Mac Presents brand, where she showcases the best of new dance music, a nod from Annie is a good sign when you're making music.
13. Desiree Perez
COO at Roc Nation
"Desiree dictates a lot of what happens in the hip hop industry. She's incredible when it comes to crunching numbers and is a tough and fierce negotiator."
Desiree has helped run Jay-Z's entertainment label, Roc Nation, for almost 10 years, making hugely profitable negotiations and creating marketing promotional strategies and tours for the globally successful artists they represent.
14. Cardi B
Rapper
"Her tracks have flown up the charts and broken records in the States. You can't help feeling happy the underdog made it and admire her hustle."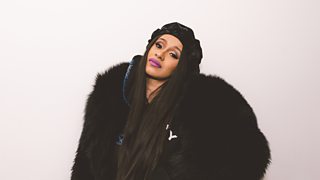 The first female rapper to have two number 1 singles in the Billboard Hot 100, Cardi B is a powerful and honest voice for women in the hip hop industry. Having formerly been a stripper from a gang background, she is vocal about female rights, gun law and politics.
15. Sia
Musician and Songwriter
"If you write with Sia, you're guaranteed success. Sia writes hits! She's redefined the template for being a successful songwriter and artist."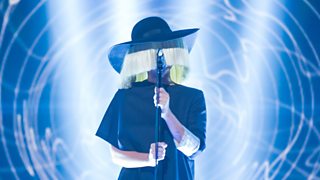 You'd be unlikely to have listened to pop music in the last decade and not have heard Sia's influence somewhere – whether it's her own inimitable vocals, or the multitude of hits she's written for stars like Beyoncé, Kylie and Rihanna, she has proved herself a force to be reckoned with in the charts.
16. Ellie Rowsell
Lead Vocalist and Guitarist in Wolf Alice
"A few years ago Wolf Alice was one of the few woman-fronted bands and it started an avalanche. Ellie's attention to detail and sense of self is incredible to watch."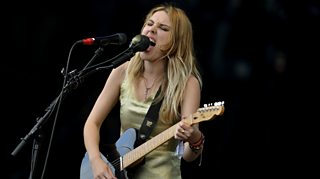 A self-described "female frontman", Ellie is the only girl in her band and shows young women that you can not only join the boys but lead them too. An outspoken vocalist and guitarist, she's a welcome female face in a male area of music.
17. Sarah Stennett
CEO of First Access Entertainment
"She manages a roster of many of the biggest artists... she's really powerful. She has a 'don't mess with me' reputation - a woman in the industry who's seen as strong and unbreakable."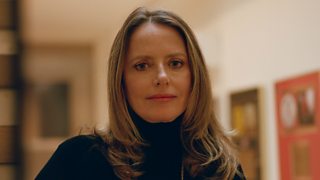 A trained lawyer with an eye for spotting talent, Sarah founded Turn First Artists, a management and development agency described as 'the alpha-female music company', before co-creating First Access, where she nurtures both established and rising stars. She also founded SSB lawyers, who represent Adele.
18. Nicola Benedetti
Violinist
"A fabulous spokesperson who's devoted so much time and energy to supporting music education for all, trying to prevent music from being stripped out of the school day."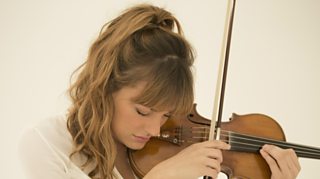 Nicola is an internationally known violinist, and her passion for music education and supporting young talent has led her to working with national, regional and international organisations to recognise music as an important part of the school curriculum.
19. Hattie Collins
Journalist
"She's championed, celebrated and written about the grime scene for 20 years, before people even knew that grime was what it was going to be called. The landscape for grime today is partly because Hattie's been writing about it."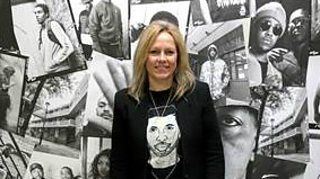 Hattie is a freelance journalist and Music Editor at i-D magazine and has been documenting the grime scene since its formative years in the early noughties. Her book, This Is Grime, is considered to be the definitive text, and she's credited with having brought the genre into the mainstream.
20. Dua Lipa
Musician
"She made a great, empowering speech at the BRIT Awards. She's very young and that was very brave. She's globally recognised and inspiring young people."
A pop star with a strong work ethic, feminist values and a huge influence with young girls, Dua was the most streamed woman of 2017 according to Spotify and become the first woman to be nominated for five BRIT Awards.
21. Kathryn McDowell
Managing Director at the London Symphony Orchestra
"What she's been doing at the LSO is potentially going to change the game for all classical music in the country."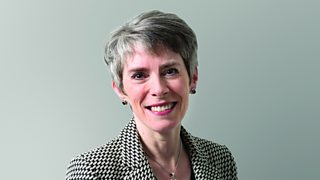 Since Kathryn joined the LSO in 2005, she's worked closely with the musicians, staff and supporters to enrich the artistic programme. She's developed the LSO Live label, as well as extending the orchestra's own education and community work.
22. Julie Pilat
Head of Global Operations for Beats 1 on Apple Music
"She helped create Beats 1 on Apple Music – which is such a big global brand - and she works a lot with girls in schools."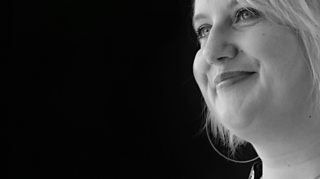 Photograph: Sasha Marie Speer
Working in development and curation at Apple's music radio station, Julie is able to launch the careers of musicians, and set the agenda for what users are listening to. She's also involved with charities focused on youth mentoring.
23. Alice Farnham
Conductor and Founder of Women Conductors
"She's encouraged more women to take up conducting, whether they are already music professionals or young music students who mightn't have considered it before. Where women conductors are still too scarce, this is crucial."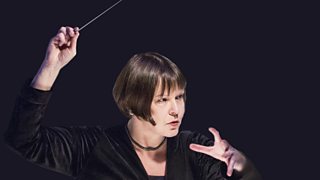 Conductor Alice Farnham has credits across opera and ballet, and has worked around the world with leading orchestras. She is the Co-Founder and Artistic Director of Women Conductors at the Royal Philharmonic Society, where she encourages the next generation of women.
24. Fiona Stewart
Owner and Director of Green Man Festival
"It's important to have a female owner and director of a festival on this list. Live music is such a male dominated area. It's great that she does her own thing."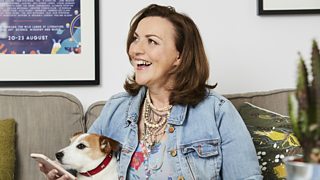 Fiona is the only woman who owns an independent commercial music festival in the UK today. Alongside running the festival, she also founded the Green Man Trust, to support development opportunities in the arts and sciences.
25. Taponeswa Mavunga
Head of Publicity at Columbia Records
"She's hugely influential in the Afrobeats movement and its rise in the UK. She's known for championing her artists and supporting new, young creatives into the industry both at Columbia and externally."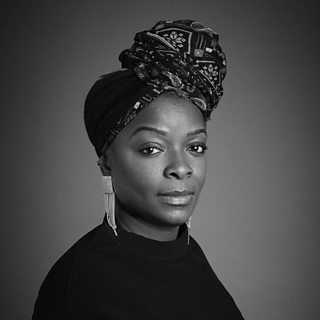 Taponeswa has headed up publicity campaigns for the likes of Missy Elliot, Toni Braxton, Jay Z and Ed Sheeran. She's a vocal supporter for African music talent, having previously run Talent & Music at Viacom Africa, and works to help acts get international airplay.
26. Emma Banks
Co-head of Creative Artists Agency
"Widely respected in the industry, Emma has done so much, especially for women. She's championed people like Katy Perry and Kylie Minogue. Always talking at seminars and conferences, she's really relevant."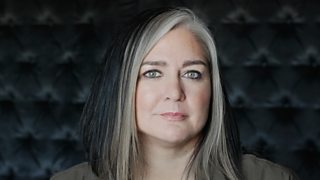 Emma's work at the top of CAA has been key in the development of some of the world's biggest music stars. She's regarded as one of the most trailblazing female agents in the industry.
27. Edwina Wolstencroft
Editor and Diversity Lead at BBC Radio 3
"Edwina is making a real difference. As Radio 3 is the go-to classical station for decision-makers in the field, her support for female composers is influencing others."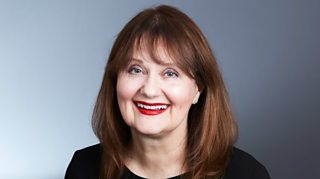 As an editor at Radio 3, Edwina is a champion of diversity on the station, pushing for more female composers and performers across programming.
28. Linda Perry
Songwriter and Producer
"A record label owner, producer and incredible songwriter. I really admire her and all she's achieved. She's also a ridiculously talented engineer. I love the way her records sound."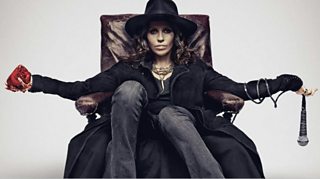 Linda was inducted into the Songwriter's Hall of Fame in 2015. Having worked with artists like Pink, Christina Aguilera and Adele, she recently launched her own label, We Are Hear.
29. Vick Bain
CEO of BASCA
"She's helped to promote a lot of important research about statistics that have shown up how under represented women are in this industry. BASCA's membership, and sometimes its British Composer Awards, used to be very male-dominated and she has effected crucial change."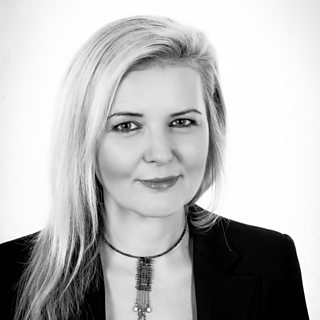 At the British Academy of Songwriters, Composers and Authors, Vick oversees the Ivor Novello awards, and represents the music makers of the UK. She also sits on a wide selection of boards, councils and committees dedicated to rights, research and education for musicians and talent.
30. Jasmine Sandlas
Musician and Songwriter
"Dominating the Official Asian Music Chart, she's known for her powerhouse Punjabi vocals and for also being a very strong, confident and head-strong female."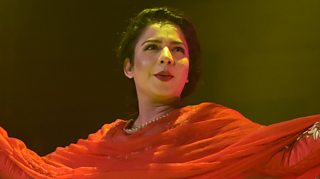 Jasmine is a vocal and visible woman doing her own thing in a culture where women aren't always able to. The Punjabi popstar has also acted in and provided soundtracks for Bollywood movies, and has given TEDx Talks.
31. Anna Meredith
Composer and Producer
"She crosses genres and is influenced by all sorts, from classical through to pop, and this has been her year! She sets a brilliant and inspiring example."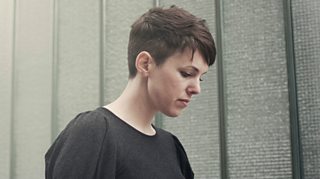 Composer and producer Anna Meredith mixes and changes the perception of music genres as she combines classical music and electronic beats to create 'majestic bangers'. She composed Five Telegrams for the First Night of the BBC Proms 2018.
32. Amber Davis
A&R Director at Warner/Chappell
"She's done some incredible work with people like Steel Banglez, Dave and Stormzy who are coming through now. She's a strong champion for grime and always pushing her artists to bigger things."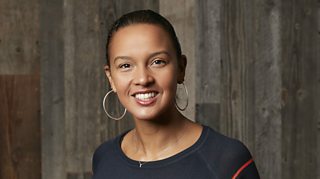 Amber has been instrumental in nurturing the grime scene, bringing its key stars to the fore of the music world and as a result she's changing the face of popular music.
33. Deborah Annetts
Solicitor and Chief Executive of the ISM
"She's been a vital support to all kinds of musicians, conducting high-profile campaigns for musical employment, education, legal issues, health and more."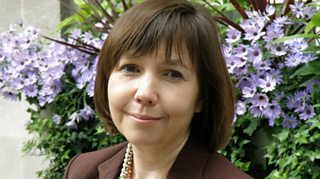 Deborah has overseen the important work of the Incorporated Society of Musicians for a decade. Her campaigning includes promoting the importance of music through education, protecting the rights of those in the industry and the freedom of movement for musicians.
34. Sas Metcalfe
Chief Creative Officer at Kobalt Music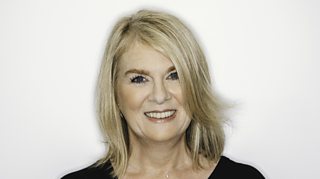 "She's a big deal. She signed Badly Drawn Boy and has turned Kobalt into a major publishing company"
A career in A&R led Sas to Kobalt as its first employee in 2001. Since then, she's built the company into a major publishing power and is noted for her ability to spot the song that will change an artist's career.
35. Fiona Dalgetty
Chief Executive and Artistic Director at Feis Rois
"She's passionate and is keeping a genre of music alive."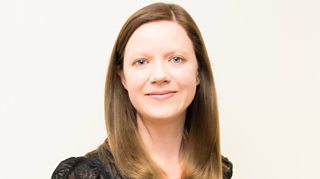 In her role at Feis Rois, Fiona is devoted to sustaining and developing the Scottish and Gaelic musical culture, by creating festivals, music schools and various types of musical education for a wide audience.
36. Grace Ladoja
Founder of Metallic Inc
"She's moulded Skepta's whole career, and what he's done and what's he's achieved has impacted the rest of the grime scene. She's the force behind him, silently and humbly working away."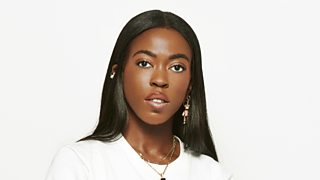 The woman credited with bringing grime star Skepta into the spotlight, Grace has proved that she can create successful artists by doing things her own way and without having to work with major labels.
37. Mandy Parnell
Sound Engineer
"As a mastering engineer, she's very inspirational to other women on the technical side of music. She's amazing at what she does and has the awards to prove it."
One of music engineering's few women, Mandy is a leader in her field and a role-model for women interested in music technology. She's worked on music by the Chemical Brothers, Jamie XX and Aphex Twin and founded Black Saloon Studios.
38. Issie Barratt
Composer and Educator
"She's a very active, change-making jazz composer and educator, with lots of high-profile commissions under her belt and influential activities across the board."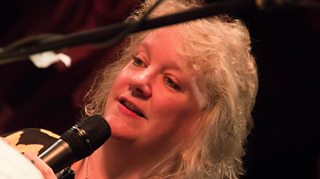 Issie is at the heart of the jazz world. She founded, and is a Fellow of, the Jazz faculty at Trinity Laban. Issie performs, composes and has created a record label, as well as being a trustee for the Women's Jazz Archive.
39. Nadine Shah
Musician and Songwriter
"Not only is she an amazing artist but she is also an incredible woman and is one of the ones to watch in terms of the up and coming power players. Her music is both political and stunning. And she talks openly and publicly about mental health and racism."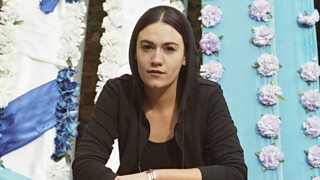 Nadine's honest and open lyrics cover everything from the refugee crisis to being in an abusive relationship. She's also rare as a Muslim woman of mixed heritage in the music industry. Her nomination for the Mercury Prize cements her as one of music's most interesting voices right now.
40. Sara Sesardić
Music Editor, Spotify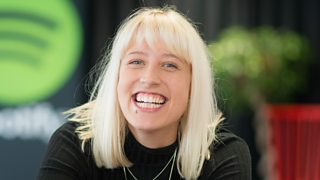 "She curates playlists that provide users with the perfect soundtrack for all sorts of moods and moments. Sara drives culture and millions of streams."
As a curator and creator of playlists, Sara has the chance to support new and emerging artists and set the tone of popular culture in streamable music for the masses.