Main content
The Cyber Effect by Dr Mary Aiken
About the Book
Dr Mary Aiken is the world's leading expert in forensic cyberpsychology—a discipline that combines psychology, criminology, and technology to investigate the intersection where technology and human behaviour meet. In this, her first book, Aiken has created a starting point for all future conversations about how the Internet and our devices are shaping our perception of the world, development and behaviour, societal norms and values, children, safety, and security. Cyberspace is an environment full of surveillance, but who is looking out for us? The Cyber Effect offers a fascinating and chilling look at a future we can still do something about.
Drawing on her own research and extensive experience with law enforcement, Mary Aiken covers a wide range of subjects from the impact of screens on the developing child to the explosion of teen sexting, and the acceleration of compulsive and addictive behaviours online (gaming, shopping). She examines the escalation of cyberchondria (anxiety produced by self-diagnosing online), cyber-stalking, and organised cybercrime in the Deep Web.
The Cyber Effect will upend your assumptions about your online life and forever change the way you think about the technology you, your friends, and family use. Readers will gain a new understanding of the rapid change taking shape around us and come away with critical tools to become part of this very necessary conversation.
About the Author
Dr Mary Aiken is an Adjunct Associate Professor at University College Dublin, Geary Institute for Public Policy, and Academic Advisor (Psychology) to the European Cyber Crime Centre (EC3) at Europol.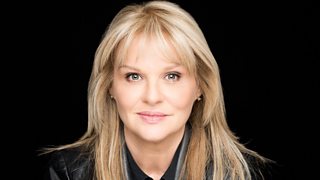 She is a lecturer in Criminology and Research Fellow at the School of Law, Middlesex University, a Fellow of the Society for Chartered IT Professionals, a Sensemaking Fellow at the IBM Network Science Research Centre, and Distinguished Professor of the Practice of Cyber Analytics at AIRS Hawaii Pacific University.
She is a member of the Hague Justice Portal advisory board and Director of the Cyberpsychology Research Network.