Main content
Beyond Reasonable Doubt?: The story of Michael and Kathleen Peterson
By Chris Warburton
I am very lucky to do my job - I know that. It is a privilege to present and report for a radio station I love, and my work has taken me to some great places.
But none has occupied quite so much of my mind and imagination as a wooden staircase in a big house in Durham, North Carolina.
The house is 1810 Cedar Street and it is so grand - a white wood 1940 colonial revival home - that this is simply one of the staircases, and was originally used for servants.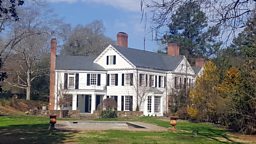 It was where Kathleen Peterson - a bright, successful, telecoms executive - died one cool night in December 2001 and her husband - novelist, newspaper columnist, war veteran Michael – was accused of killing her there.
The reason I was looking at that staircase 16 years later was that the tragic story was now coming to a legal conclusion, and I was going to be in court to see it.
When I first was told about the case and what 5 live intended to do with it I became obsessed, as did my producer Mark Sandell.
I learnt what a blow poke was (it's very important in this tale), where the Triangle is, and how long a person has to be dead before red neurons appear in their blood.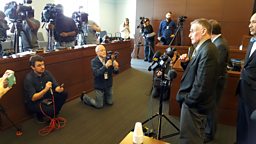 I also learnt that feelings about the death of Kathleen Peterson run very deep indeed. Kathleen's daughter is convinced Michael did it, but his sons aren't.
Ask people about the case in Durham and everyone has an opinion: some roll their eyes as if to say 'not this again', then tell you in precise detail why they *know* Michael Peterson is a killer or was framed.
Forty people were murdered in Durham in 2016, and another 200 harmed by gunfire - so violence and sudden death are sadly not rare events.
But this sudden death - Kathleen's sudden death; a mother, a daughter, a sister, a wife's sudden death - really captured people's attention and imagination.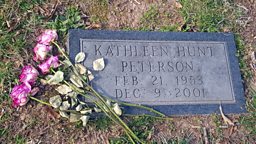 You'll have to listen to the podcast to find out all the twists and turns in this story - some of them read like something out of a novel (a Michael Peterson novel perhaps?).
However, I'm convinced after you start listening to Beyond Reasonable Doubt?, you too will be discussing whether this story is about one woman's death or two, whether you trust blood spatter evidence and whether you believe in something called "Owl Theory"…
Listen to the first four episodes of Beyond Reasonable Doubt?: