Main content
The Last Night of the Proms Selfie: the taking of...
At the end of the final rehearsal for the Last Night of the Proms, we gave conductor Marin Alsop a selfie stick. Marin provided a masterclass in the art of the concert selfie:
1. Take a selfie of yourself to make sure it works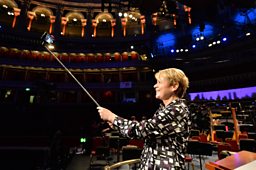 2. Try it with some musicians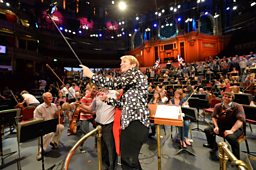 3. Make sure everyone's smiling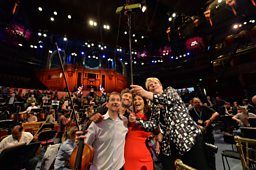 4. Take the selfie!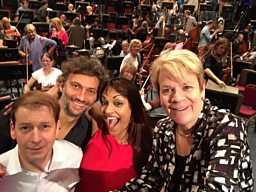 From left to right: Stephen Bryant (lead violin), Jonas Kaufmann (tenor), Danielle de Niese (soprano) and Marin Alsop (conductor).
5. And then take one with the entire Last Night of the Proms audience behind you...
More from the Last Night of the Proms