Main content
Why don't women get involved in public life?
As we celebrate 100 years since some (not all…) women were given the right to vote, we remember the efforts of the women involved. From the peaceful marches and petitions of the suffragists, to the arson attacks and hunger strikes of the suffragettes, their passion and commitment changed history. But what about women today? BBC Radio 4's Woman's Hour has polled British women about their current attitudes to, and involvement in, campaigning, activism and public life in 2018. The poll was conducted by ComRes and this is what we found….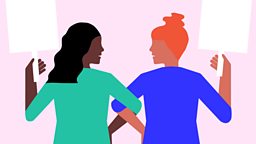 The Results
• 10% of women would consider getting involved in public life in a formal way.
• 42% of those women who weren't interested said it was because they're 'not that type of person'. Only 4% of women cited 'personal abuse or threats' e.g. trolling as the main reason not to get involved.
• 72% of women said they'd be prepared to take some form of action for a cause they believed in. However, less than a third of women have actually done so in the last year.
• 3% said they would be prepared to break the law.
• When asked 'which woman is most effective in campaigning for women's rights today' the majority polled failed to give a single name. Prime Minister Theresa May was the most cited, followed by the Duchess of Sussex (Ms Meghan Markle) and then Malala Yousafzai.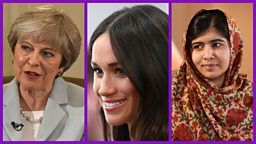 What should we make of these results?
Jansev Jemal is the lead on Politics and Media Research at ComRes. She says: "We really wanted to understand women's sense of efficacy, the extent to which their voice can, and will, be heard if they stand up and make a difference. I think that's very important as to how women will get involved." In response to the finding that 90% of women would not consider entering public life she added: "I think it's so sad to read that statistic."
A large proportion of women said 'I'm not that type of person' and and almost 6 in 10 women said that confidence was an issue.

Jansev Jemal, Lead on Politics and Media Research at ComRes
Jansev believes a combination of reasons are behind that figure but namely a lack of self-belief: "A large proportion of women said 'I'm not that type of person' and I think that's fascinating…I want to unpick what women generally think it takes to get into politics. We had a question about confidence and almost 6 in 10 women said that confidence was an issue".
Why I took action
So, what does it take to stand up and make a noise about something you believe in? What separates and distinguishes the women that do, from those that don't? We found that 3 in 4 British women would be willing to take some form of action for a cause they believe in (72%) but only around 1 in 4 have done so in the past year (28%).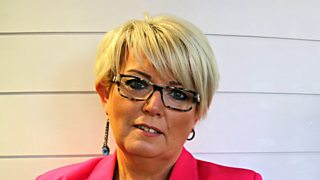 I just wanted people to take responsibility... for me it's about accountability and responsibility.

Baroness Newlove, Victims' Commissioner
Personal interest was cited by 26% of women as the reason they would be motivated to take action. So when the cause is close to home, is that what makes the difference?
In 2007, Garry Newlove was attacked by three teenagers outside his house in Warrington and killed. After a lengthy 10 week murder trial, his wife Helen Newlove spoke out for the first time in a press conference: "I just wanted people to take responsibility, children were getting feral, we had a lot of alcohol issues, for me it's about accountability and responsibility." It began with a single press conference but since then Baroness Newlove's campaigning and activism has propelled her onto a global stage. She has set up a number of foundations, worked closely with government and provided support to young people. In 2012, she was appointed the Victims' Commissioner and now sits in the House of Lords as a Conservative Peer.
So, what was it that gave Helen the courage to keep campaigning? She says: "I can honestly say I don't know! I got lots of support… people were fantastic. I kind of went on a journey… an education about why alcohol was an issue, went into schools, did a few documentaries, went into prisons. I did an education journey. I also wanted to give back for the young people who don't cause a problem, which is 99%, and I wanted to encourage them." Her work has not been without criticism, as she describes the backlash she has faced as a woman in the public eye: "Still to this day I get a lot of people saying bad things like 'how dare I' or 'what do I know' and I don't say I know everything."
How far would you go?
We asked women what types of action they had taken in the past 12 months? 25% of women said they campaigned online, 6% said they had taken part in a protest or march and just 3% said they had taken another form of non-violent direct action such as a strike or a sit-in. So what drives women to move their activism beyond online and into a physical space?
Mary Barton is 63 years old and from Welwyn Garden City. For the past 9 months, every Thursday, Mary has made her way to the Department for Environment, Food and Rural Affairs in Central London to protest against badger culling. She stands quietly outside the government building, waving to members of staff, watching them come and go, dressed as Betty Badger. Mary says: "I think there are lots of different ways of being active, everything from writing to newspapers, doing polls on the internet and simply being there. I'm doing a vigil. I'm trying to make people say, Mary or Betty why are you doing this? People ask the question and I am having an influence. I'm being noticed, I think it's quite amusing and it's light hearted…and Michael Gove, the Environment Secretary, always says hello."
Whilst Mary may describe her protest as amusing and light hearted it isn't without its challenges. She says: "It isn't easy to put your head above the parapet because you set yourself up for abuse and being shot down. But perhaps it is in my nature to take responsibility to solve problems I see around me and to and stop cruelty."
It isn't easy to put your head above the parapet because you set yourself up for abuse and being shot down

Mary Barton, Activist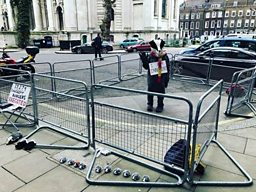 Mary Barton protests against badger culling dressed as a badger..
Is anybody listening?
According to our poll, raising media interest on an issue or cause is the most common motivation cited for taking action (63%) and it seems that influencing politicians was much more of a motivational factor for taking action for older women (aged 55+) than for younger women.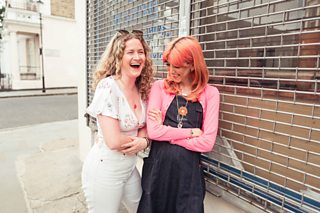 Grace Campbell and Scarlett Curtis
Grace Campbell describes herself as a feminist activist. She's 24 years old and alongside columnist Scarlett Curtis co-founded The Pink Protest, an organisation with the aim of "redefining what activism means to young people". Grace, the daughter of political aide Alistair Campbell and journalist Fiona Millar, says "growing up around people who wanted to make change" definitely had an impact on her but it was her own generation's activism that inspired her to get more involved. She says: "Young people are really active but we haven't got a bridge between physical activism and online activism. We wanted to put a face to that which was why we started The Pink Protest."
Grace believes online activism most definitely does have its place. She says: "I think online petitions are a great way to start a campaign. For sure, it's a great way to get noticed, if anything, it's good PR because when those campaigns spread like wildfire the more people that see them, the more people that know about the issue. But then you have to follow that through with a bit of a strategy - how can I bring this to parliament, how can I get actual change makers to follow this through? That's the bigger part of the game."
What are the barriers?
Just 10% of women would get involved in public life, in a more formal way, according to our poll. So, how do we change the perceptions of what that entails? Labour and Co-op MP for Feltham and Heston, Seema Malhotra thinks one of the issues is "the disconnect between community activism and political activism".
She says: "I think we have to open the doors much more to politics and to power…alongside a system failure, I think we have a social failure where the default seems to be 'it's not my place' and 'nobody will appreciate me' and 'I won't be good enough'. We've got to turn that around to be more the way men will think about it which is 'It is my place and I will be good enough'…it's an incredible challenge."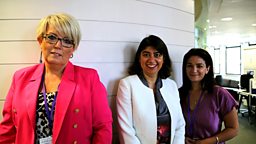 Baroness Newlove, Seema Malhotra MP and Jansev Jemal
Women in politics
• In 2017, 208 women were elected MPs – that's a record high up from 191 in 2015.

• 32% of MPs elected were women - Labour 45% , Conservative 21%, SNP 34%, Lib Democrats 33%.

• 5 women in the cabinet, including Prime Minister Theresa May.

• 206 female Peers make up 26% of the House of Lords.

• 32% of local authority councillors in England were women.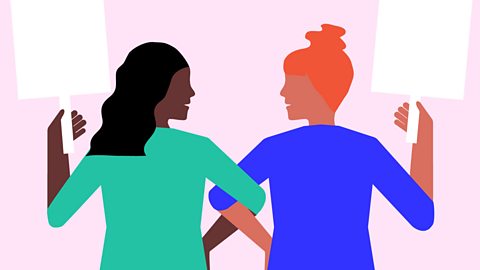 MP Seema Malhotra explains why she thinks many woman are afraid of the word 'politics'.