Main content
Lost and Found: The surprising history of lost property
In Free Thinking, Matthew Sweet learned that in 2016, some 332,077 items of property were lost on the Transport for London network. The most common items to be lost are mobile phones, followed by umbrellas. They are all sent to TfL's Lost Property Office below Baker Street station. However, this wasn't always the case – the history of lost property has very dubious beginnings...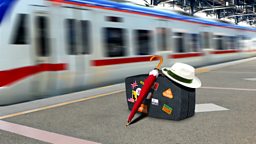 Criminal Origins
Lost property was not really a problem until the 18th century, when rapid developments in consumerism, transportation and the massive growth in the use of umbrellas led to many more items getting mislaid. Initially there was no centralised place to reclaim anything – instead, advertisements in newspapers were used to reunite objects with their owners.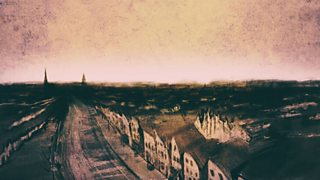 If you lost something, Jonathan Wild knew where it was
In 1714, Jonathan Wild opened a chain of businesses called the Lost Property Office (LPO). While many smaller lost property offices had opened up, the LPO dominated and quickly became the go-to place to reclaim lost possessions. It was a very efficient operation with only one slight problem – Jonathan Wild was a crook.
Although he had a reputation as a thief-catcher, Wild led a double life as an underworld crime boss. He used the LPO to fence the goods that were stolen, using newspaper advertisements to get victims to pay for the return of their own property. If one of the thieves tried to speak out against Wild, he arrested them and had them killed in his capacity as a thief-catcher.
In 1717, Solicitor-General Sir William Thompson helped pass a bill in Parliament which made it illegal to take a reward under the pretext of returning stolen goods, without prosecuting the thief.
Although it was created specifically with Wild in mind, it didn't end Wild's criminal enterprises. It did mark the end of his LPO.
Official Control
This was the end of the criminal control of lost property.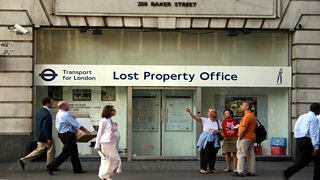 The current Lost Property Office on Baker Street
In 1869, the Metropolitan Police set up the "Central Repository for Lost Things". This was moved in 1934 to a separate, purpose-built location in Baker Street station, which included a room dedicated solely to umbrellas.
Today, the Lost Property Office is run by Transport for London and continues to receive thousands of lost objects. The office collects lost property from all TfL-run services - which includes the London Underground, London Buses and Victoria Coach Station – as well as anything left in a black cab. If you lose your possessions not on transportation, but in a public place, it will end up with the Metropolitan Police.
Social media, however, is turning the tide in reuniting people with their missing possessions. In 2016, a couple lost a diamond engagement ring while visiting St Ives.
The ring was returned to them only two days later after a massive social media campaign. While these stories are becoming more common, their impact on people recovering their possessions is minimal.
More Free Thinking on Radio 3
Comedian Janey Godley, historian John Gallagher and author Emma Byrne with Matthew Sweet.

From satire and the circus to gangs and "speaking truth to power"