Main content
Today Puzzle #608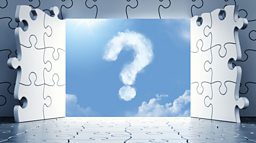 Puzzle No. 608– Monday 11 November
The first ever Maths Week England starts today and is a national celebration of maths. There is a Guinness World Record attempt on Wednesday for the largest ever maths lesson. The World Record will be broken if 4,600 students take part. With the lesson being 1 hour long, how many weeks of learning will this be in total if we assume a student has five hours of lessons a day for five days a week?
There's a quiz, competitions, prizes and more. Find out all about it at mathsweekengland.co.uk. Teachers can find details of how they can get involved with the World Record lesson attempt on Wednesday 13th November here: nrich.maths.org/14405
Today's #PuzzleForToday has been set by Bobby Seagull and fellow maths teacher Susan Okereke, who are both co-hosts of the Maths Appeal podcast.
Click here for the answer

184 weeks of learning

4600 hours / (5 hours x 5 days) = 4600 / 25 = 184 weeks of learning


More fiendish brain-teasers and quizzes on BBC Radio...