Main content
'Be bold and brave' as university deadline approaches
The deadline to apply for courses in most British universities is fast approaching, but what should you do if you're still unsure?
Time is running out to apply for a university course this year; applications must be sent to UCAS by Wednesday 15th January at 18:00. There are many factors to consider before applying — not least whether you think university is the correct path for you to take.
Student life is not for everybody — and the rise in the number of students dropping out of university suggests more young people are finding that to be the case. But with the clock ticking, what should be done if you're finding it hard to make a decision about your future?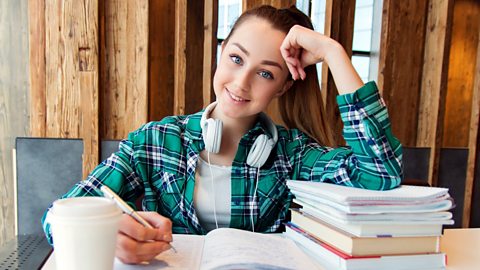 What should students do if they can't decide about applying to university?
"Any careers adviser will always say, 'Keep your options open'," says Anne Duff, Careers Manager at the University of Glasgow.
She shares her advice on Mornings with Kaye Adams. "I would say put an application in. It's far easier to drop out of the process than it is to try and get back in."
She advises that while that application is being processed you can continue your decision-making process.
"In two months' time [someone] can think, 'I've made my decision'. If they decide 'It's definitely for me' and they've not put the application form in by the 15th of January then they're knocked out of the process. There are always courses that come up through clearing but there's not the full range of all courses that you might be considering."
'University is for you'
Professor Colm Harmon, Vice Principal of Students at the University of Edinburgh also offers advice, encouraging prospective students to be fearless.
"It's critical that you don't not apply simply because you think university is not for you; that your parents didn't go, nobody in your family went, it's not what your friends did".
"University is for you," says Professor Harmon.
"Don't back away from applying to university through fear of the unknown; all of the help will be there when you get there. Be bold and brave and put in for it."
Latest features from BBC Scotland