Main content
Shona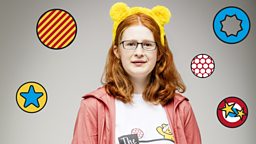 Say hello to seventeen-year-old Shona from Inverness!
At age 15 Shona was diagnosed with Niemann-Pick Type C - a rare neurodegenerative condition that causes her difficulty with many aspects of her life including movement, talking and eating.
Although she knows her condition may worsen, she is positive and optimistic about life.
Niemann-Pick UK, a project part-funded by BBC Children in Need, has been a lifeline to Shona and her family, giving them practical and emotional support throughout her diagnosis.
Inspired by Shona? Why not take on your own cycling challenge! Sign up here and log your miles.