Main content
Equality. Access. Power
The story behind an all-female Henry VI
To modern audiences it may feel like a remarkable but stark fact that William Shakespeare would never have seen a woman perform in one of his plays as it was to be 44 years after his death before a female Shakespearean took to the stage. Of course, times have changed. In February 2016, Omidaze Productions co-produced an all-female, immersive promenade production of Henry VI with Wales Millennium Centre which was staged in the venue's unused roof space.
Their aims: to increase gender equality in the industry and beyond, to make theatre for non-traditional audiences and create better access to Shakespeare, theatre and the arts generally and to use a 400-year-old text to raise questions around our responses to threat, conflict and sovereignty.
Here Producer/Director YVONNE MURPHY, tells us what inspired her.
A pioneering partnership produced by the BBC and British Council with partners The RSC, Shakespeare's Globe, BFI, Royal Opera House and Hay Festival.

Experience the genius of the Bard's creativity and its reinterpretation by artists in all art forms.
I decided to edit three Shakespeare plays down to one and attempt to tell the story of the Wars of the Roses in one production, specifically the story of one man and one family because I wanted to tell the story of the civil war and how and why it happened. I wanted to explore the deep resonance between these 400-year-old texts and our modern day conflict and war situations. When I first started reading the texts the migrant crisis across Europe was hitting the headlines and I was struck by how little we have learnt and wanted to explore issues of conflict and leadership through the lens of Shakespeare.
I wanted to explore the deep resonance between these 400-year-old texts and our modern day conflict and war situations

Yvonne Murphy, Omidaze
Having directed Richard III I was also reluctant to let go without telling his story properly and what made him that character and eventual ruler. What makes us who we are? If as a child you have only known conflict, what effect does that have on you? If you have watched your father, your role model, lead men in a battle for the crown and die doing so what ends will you go to in his memory? Leadership intrigues me. Henry VI was a child King. He is a reluctant and yet authentic leader who is surrounded by people who potentially want power and personal glory over and above peace and unity. I was drawn to his story, the fatalism of his downfall, the making of Richard III and the stupidity of war and conflict which I believe these plays highlight.
I wanted to make these plays all-female for the same reason as with Richard III. We hear these words differently when they come out of women's mouths. As if for the first time. We are struck by the violence and the futility and the grief.
Also, there is a shocking lack of equality in the theatre industry both on-stage and off which I believe reflects a continuing inequality in society. It takes time and energy to see and do things differently. I wanted to take some time to shift perspective just a little since the equal sharing of power across gender, class and all backgrounds and disabilities is I believe a question of justice that art can help us achieve.
I wanted to make this work as accessible as possible hence the audience engagement part of this production. The actors rehearsed parts of this production in schools all over Cardiff to open up our artistic process and allow young people to access it who may otherwise never experience theatre or Shakespeare. In the first school we visited 60 kids watched a rehearsal spellbound and when I asked how many had ever been inside a theatre before, three kids put their hands up. Hopefully next time we visit the number will be higher.
Queen Margaret rallies the Lancastrian troops on the plains near Tewkesbury
Henry is told of his son's death and then murdered in the tower by Richard, Duke of Gloucester
I wanted to produce and direct Henry VI because I felt there was more to discover about the world we had created in the roof void of the Wales Millennium Centre with our all-female Richard III the year before. Because that production sold out I thought there was clearly an appetite for challenging who Shakespeare is for and where and how it can be staged.
I can see no reason why women cannot play all the roles just as men did for many years (and still do) and do all the roles off-stage too

Yvonne Murphy, Omidaze
I became fascinated by the history which led to Richard's reign – the Wars of the Roses. The ridiculousness of war, human behaviour and the responses to threat and conflict felt extremely relevant to modern day. Is it any easier now for a leader to advocate peace and disarmament than it was then for Henry VI?
I want to produce and direct plays that make us think about our world and our place within it. Shakespeare deals with timeless subjects that are both epic and personal and private. I want to challenge preconceptions around Shakespeare and traditional staging and casting choices. I want to create different doors for more people to access it. I would like everyone to feel that Shakespeare, theatre, and the arts generally, belong to them.
We are developing our Open Rehearsal Strategy so we took the actors mid rehearsal into ten schools in Cardiff where they rehearsed scenes with young people who may not otherwise access theatre or Shakespeare. We invited those young people into our dress rehearsals and engaged Omidaze Ambassadors within surrounding communities and included them in our process and the production itself.
And why all-female? Why not? The plays were written with a single gender cast in mind. 400 years on why not female instead of male? When it comes to what audiences see and hear on stage, it remains overwhelmingly written, directed, designed and performed by men. If you don't believe me check it out here which shows the stats and the research and concludes that if you always do what you've always done you will always get what you've always had. We have a strong tradition in the UK of men playing women across all forms of culture and yet not the other way around. Why is that? As children we play all roles and ignore gender. When we go to watch our children in school plays we happily accept blind gender casting. When and why does this become an obstacle in professional theatre? I can see no reason why women cannot play all the roles just as men did for many years (and still do) and do all the roles off-stage too.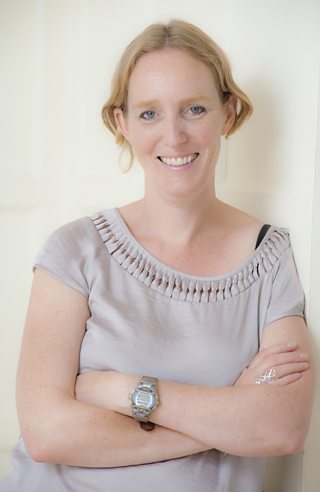 Yvonne Murphy
There are no villains here. Simply many years of habit and long lists of experienced and talented professionals that are predominantly male and that requires time and energy from all decision makers to ensure those lists become 50/50. Gender equality is just one part of the picture. We need more equality across the board – class, race, disability. It is a question of justice. Power sharing. Art can help with that. And it will not happen organically by itself. We must all take responsibility and look around us to see who makes up our boards, our workforces and our teams. Whose voices are being heard? Male, pale and stale is no longer acceptable as the description of our decision makers and gate-keepers. All sections of society must see and hear role models throughout the cultural sector and indeed society.
Omidaze (Oh My days!) Productions, A small theatre company with BIG ideas. Films produced by SSP Media