Main content
HORIZONS 2019 - APPLY NOW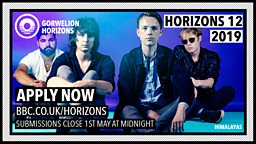 The search for the new 12 bands and artists begins here!
12 bands/artists will be selected by a panel of producers from BBC Radio Wales, BBC Radio Cymru, Arts Council of Wales and a producer of the Horizons 12 scheme as those most likely to make significant advances in their careers across the year. These bands/artists form Horizons 12.
The Horizons 12 bands/artists will be offered opportunities to perform at events across Wales and through BBC Cymru Wales' national radio stations – BBC Radio Cymru and/or BBC Radio Wales. Alongside this they will benefit from a programme of support to assist with the development of their music careers.
The main benefits of the Horizons 12 scheme are:
exposure across BBC Cymru Wales services
direct contact with a BBC producer overseeing the project
a BBC recording session
promotional tools including a professional photoshoot and video
career mentoring through a music industry development lab
opportunities to perform at a programme of Welsh festivals/events and BBC Cymru Wales events through the year which may be broadcast (subject to BBC's editorial discretion)
Who can apply for Horizons 12?
Horizons 12 will be open to Wales based bands/artists writing, producing and performing original contemporary popular music. These contemporary music genres include indie, electronic, urban, pop, rock, world, folk and emerging contemporary music genres.
How can you apply for Horizons 12?
Bands/artists can apply by submitting a completed Horizons 12 Application Form. Please send completed applications to horizons@bbc.co.uk
How are the Horizons 12 selected?
Completed Application Forms will be considered by a selection panel of producers from BBC Radio Wales, BBC Radio Cymru, Arts Council of Wales and producer of the Horizons 12 project.
Who is eligible for Horizons 12?
Eligible bands must have a significant proportion of the group living in Wales (for example, one in four, two in five, and three in six members of a group). Solo artists must live in Wales. Bands/artists must be able to prove that they are over 16 years of age on the date of entry. Bands/artists must write, record and perform their own original material. Bands/artists must also comply with the terms and conditions set out below.
The opening date for applications for the 2019/20 Horizons 12 scheme is Wednesday 3rd April 2019.
The closing date for receiving applications is midnight, Wednesday 1st May 2019.
Please note the deadline is final, no submissions will be accepted after the above closing date and time.
We intend to announce the successful Horizons 12 bands/artists in May on BBC Radio Wales and BBC Radio Cymru, online at www.bbc.co.uk/horizons and via twitter @horizonscymru.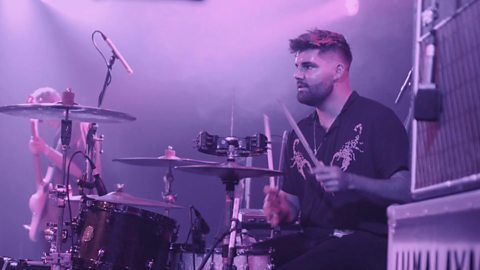 HIMALAYAS - Thank God I'm Not You - Live from TramShed Cardiff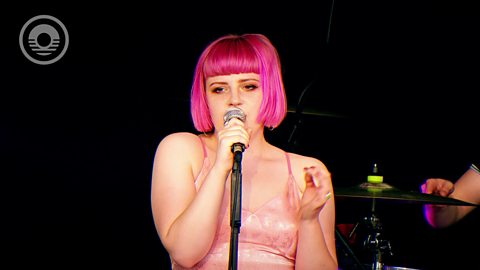 CHROMA live on the BBC Introducing / Horizons Stage at The Biggest Weekend, Swansea
Horizons 12 - 2018/19