Main content
Nine handy gardening hints for autumn
Summer flowers have faded and the days are getting shorter and chillier, but there's still plenty to be getting on with in the garden. In fact, autumn is the prime time to get a variety of tasks ticked off. Wrap up warm, grab that trowel, and enjoy the dazzling display of autumn colours while you work.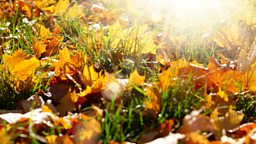 1. Give your greenhouse a spring (or rather autumn) clean
If you have a greenhouse then the autumn months present a great time to give it a bit of a facelift. Sweep out old plant debris, remove moss from the nooks and crannies and disinfect the paths, surfaces and glass to banish those tenacious overwintering pests and diseases. If you applied shading paint to avoid overheating in the height of summer, now's the time to scrub it off to maximise sunlight over the winter months.
2. Plant and transplant
Autumn brings with it regular rain but temperatures haven't yet plummeted. This means warm, moist soil, which helps plants to settle in and establish robust roots before going dormant for winter. As a result, it's a great time to move poorly placed plants or stick in some trees, hedging, fruit bushes or roses. With little growth going on above the surface, they can concentrate their energy on spreading their roots.
The wonder of secret gardens in literature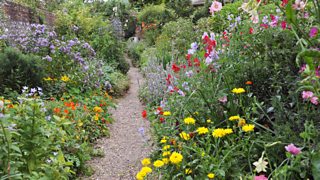 Historical novelist Natasha Pulley offers a tour of some wondrous fictional gardens.
3. Get bulbs in your beds
Spring-blooming bulbs – like tulips, daffodils and crocuses – should be planted in September or October, when the soil temperatures have cooled but the ground is still soft. You need to make sure they're all in before the first frost, so why not start early? With a trowel, dig a hole deep enough for your bulb (the general rule of thumb is to plant two to three times as deep as the bulb is tall). Pop the bulb in the hole with its shoot facing upwards. Replace the soil and gently firm.
4. Give your lawn some love
After the summer of sun we've had, your lawn may be looking a little sorry for itself. Fear not – autumn is the perfect time to revitalise it. If moss has got a hold then rake it out, and apply a moss killer if there's a lot of it. Improve drainage and aeration by making some deep holes with a garden fork. And apply an autumn lawn feed to prepare your lawn for the cold winter months.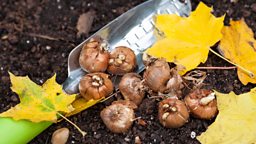 5. Make leaf mould
Fallen leaves can make your garden look messy. So rake them up and put them to good use by making leaf mould – a fibrous mulch that will nourish and add structure to your soil. Simply pack the leaves into a black bin liner, add some water, punch a few holes in the side and leave the foliage to decompose. Most leaves from deciduous trees and shrubs will rot down into a lovely leaf compost in a couple of years but if patience isn't your strong suit then shredding the leaves first can help to speed up the process. Once the leaves have reached a crumbly texture, spread the mulch throughout your borders.
Improve drainage and aeration in your lawn by making some deep holes with a garden fork.
6. Put netting over your pond
As well as making a mess, autumn leaves can be bad news for pond water and can cause havoc by blocking pumps. To avoid falling debris from rotting in the water, spread a fine mesh net across your pond and water features before the trees start to shed their leaves. Add any leaves captured by your net to the aforementioned leaf mould!
7. Build a bug hotel
The winter months can be tough for insects but you can help by providing them with somewhere to hide out. Autumn is the perfect time to construct a bug hotel: you can use straw, dry grass, hollow plant stems, twigs and bark – all abundant in late summer. The process is simple: create a sturdy structure with stacked layers with lots of nooks and crannies, crevices and tunnels for creepy crawlies. Bees, ladybirds and woodlice will be right at home. Don't forget to add a roof in the form of some old tiles or planks to keep your bug B&B relatively dry.
8. Collect seeds
Gathering seeds from your own garden is a cheap and efficient way to plant up your garden the following year. Pick the seedpods and heads of any flowers you want to grow again, store the seeds in brown paper bags in a cool, dry spot, and voila – your sowing for next year is sorted. Don't forget to leave a few seed heads around for winter – they look magical with a frost on them.
9. Clean, repair and paint
Make the most of the last dry days by painting, cleaning and fixing any fences, sheds or trellises that have seen better days before the frost and snow hits! A deep clean of structures, patios and decking will also rid disease and prevent any pests from camping out over the winter!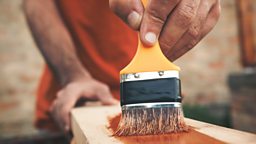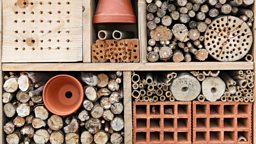 We have identified some classic horticultural hogwash so you don't have to.

Plants can do much more than we might think. So is it wrong to eat them?