Main content
Today Puzzle #611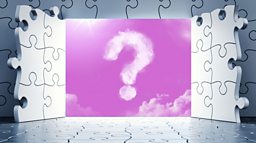 Puzzle No. 611– Thursday 14 November
It is world Diabetes day on 14th November. I have just seen BT in clinic today. He is well and 80 years old. He has had diabetes for 61 years having been diagnosed aged 19 in 1958. Between the years 1958 and 1966 he had 1 injection per day, Between 1966-1974 he had 2 injections a day and since then 4 injections a day. How many injections has he had to give himself in his life to date assuming he changed regimen each time on his birthday 30th June?
Today's #PuzzleForToday has been set by David Russell-Jones Professor of Diabetes and Endocrinology at the University of Surrey
Click here for the answer


More fiendish brain-teasers and quizzes on BBC Radio...