Main content
Trustpilot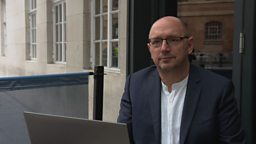 These days many of us use online review sites to work out where to spend our hard earned cash. One of the most well-known is Trustpilot. It's got over 71 million reviews and says on its website that behind every one of them is an experience that matters.
Watchdog Live has heard from people who said their experiences using the site really did matter- in the wrong way, leaving them wondering if the reviews on Trustpilot can always be trusted.
One Watchdog viewer told us he'd lost £20,000 after investing with a company which had positive reviews on Trustpilot. It turned out, the company was on a list from financial regulator the FCA- warning consumers against investing with them as they are unauthorised and unregulated. But when our viewer posted a negative review on the firm's page, the company reported it to Trustpilot and it was removed.
Watchdog's research found many more financial companies the FCA has put on its warning list on Trustpilot- and some of these had ratings of three stars or above, meaning customers would understand that they were "average", "great" or even "excellent". This is despite the fact that the FCA has warned people to be wary of them.
Tech expert Danny Richman told Watchdog: "I think one of the difficulties is that for Trustpilot as a business they earn their money from the businesses that use the platform, not from the consumers […] If you were setting up a financial services company and you wanted to very quickly paint a very positive picture of the company online, that really would be very simple to do- which is I think why it places even more responsibility on platforms like Trustpilot to make sure that what consumers see on the platform paints an accurate picture of the businesses they're looking at."
Statement from Trustpilot:
Trustpilot is an open, online review platform where any consumer with a buying or service experience can review any company and any company can invite and respond to reviews for free. We allow anyone to post a review as long as they comply with our guidelines. No company can edit or prohibit a review from being published.
People benefit when other consumers have the ability to freely share their opinions. Should their experience with a business be negative, they can use Trustpilot as a place to warn others about this poor experience.
Of the reviews on [the company our case study invested in] currently 18 percent are 1-star negatives where consumers do exactly this - share their poor experience both with the company and other consumers.
Regarding the positive reviews on [this company] our initial investigation in response to outreach from Watchdog has identified suspicious patterns. We are therefore conducting a fuller investigation now.
Since the page went live, our technology and systems have filtered 12 reviews, recognised as being fake or spam. This amounts to 57 percent of all reviews written - both positive and negative reviews that violate our rules.
Trustpilot is not a regulatory or licensing body, and so we don't make an independent determination about the regulatory status of a company. We do, however, acknowledge that more can be done to provide greater insight to consumers about businesses unregulated by authorities such as the FCA. Regarding [the investment company above] and other unregulated financial service providers the FCA has not in fact reached out to us to ask that we take any action. We are exploring how we can better cooperate and coordinate in the future.
Of the 422 businesses you highlighted to us who are unregulated by the FCA only 3% have a rating of 3 stars or more on Trustpilot. We don't have evidence to suggest that the information on those company pages is inaccurate, but we will look into this further.
When it comes to which companies have a profile page on Trustpilot, it is consumers who decide who they want to review. A company profile page on Trustpilot is automatically created when a reviewer posts the first review about that business. This enables consumers to share their bad experiences to warn other consumers, as well as good experiences.
We use considerable resources to protect our platform from misuse, including a combination of fake detection technology, review monitoring algorithms and robots and over 50 highly trained experts. Our systems work extremely well but are not foolproof - our work to uphold the integrity of our platform goes on permanently. We are constantly looking at new preventative measures, including the use of additional penalties and actions, that will be used against anyone that tries to manipulate reviews.
All companies on Trustpilot must abide by the same rules when they use the Trustpilot platform. The vast majority of companies use us for free and a smaller percent pay us for additional services such as automated sending of invitations and consumer insights gathering. Whether a company is a paying customer or not has no bearing whatsoever on how their reviews are treated. [The investment company above] is not a paying customer.
There will always be a few bad actors that try to game the system. Our systems and processes for tackling this are effective and we put a public consumer warning on the profile page of companies who consistently break our rules.