Main content
Margot Robbie actually went to see a Will Smith film on her first ever date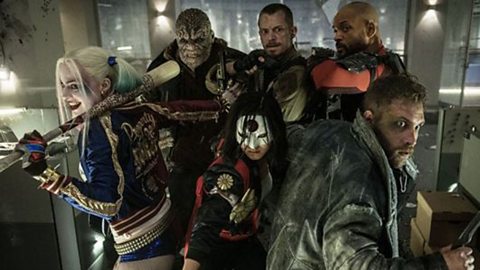 Will Smith and Margot Robbie chat about Suicide Squad with Scott and Chris!
Scott Mills and Chris Stark caught up with Hollywood royalty Will Smith and Margot Robbie to talk about their latest comic book film Suicide Squad, but the Aussie actress revealed some interesting details about her first ever date - and it involved none other than Will Smith himself.
When Chris asked whether their latest movie, about a gang of badass supervillains, was a good date movie, it quickly led to Margot revealing how she spent her very first date.
Hey, do you wanna feel really old? The first date I went on was to go and see Hitch...

Margot Robbie
Things got mildly awkward after that info slipped out, but Will managed to change the subject by pointing out that Margot wasn't even born when his show The Fresh Prince of Bel-Air was on television.
Margot also shared her amazing new skill she learned on-set, which was to hold her breath for a whopping FIVE minutes. Talk about super powers...
Suicide Squad is in UK cinemas now.