Main content
Unleash your creativity for Children's Art Week
Children's Art Week kicks off on 13 June and Get Creative champions engage promise it will be even bigger and better than before.

With over 100 events registered across the UK, children are being urged to switch off their screens and go and try something new: join in a wild rumpus, build a bridge, mould monstrous monsters or help recreate the camouflage on a World War 1 biplane.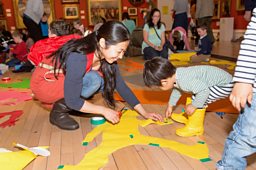 The week will kick off with a Big Wild Rumpus, a nationwide campaign to celebrate the nation's love of the Maurice Sendak book, Where the Wild Things Are.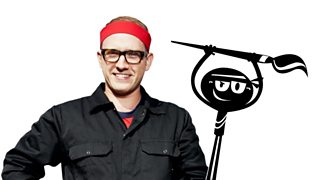 Children's Art Week is about releasing the creative child in all of us

Ambassador Ricky Martin, AKA Art Ninja
Wild things will be gathering in villages, towns and cities on the 13 June at 11am to read the book aloud and have a Big Wild Rumpus in the middle. Gnashing of terrible teeth, rolling of terrible eyes and showing of terrible claws will be actively encouraged as young and old alike unleash their inner wild things.
Elsewhere, and throughout the week, there are lots of events across the UK. In Bristol, the Clifton Suspension Bridge Trust want future designers to design their own bridge to cross a cardboard gorge.
At the Royal Airforce Museum, London, you can help recreate the camouflage pattern of one of the museum's most colourful aeroplanes, the Fokker DVII biplane, by block printing coloured shapes to create its fabric wing.
In Falkirk you can take part in a hands-on puppet making session to bring well loved stories to life.
And that's just a snap-shot of what's happening. Go to the engage's Children's Art Week website to find out what's happening near you.
Ricky Martin, CBBC's Art Ninja, ambassador for Children's Art Week says: "I had a lot of trouble with reading and writing at school, but found art as a great way to be understood and express myself. Children's Art Week is about releasing the creative child in all of us. There are so many great venues (big and small) involved in creating a platform for this brilliant event. Together we can empower kids with art and help them get their ninja on!"
You can afollow engage on Twitter @engagevisualart and use the hashtag #ChildrensArtWeek for updates, or search for 'engageinthevisualarts' on Facebook.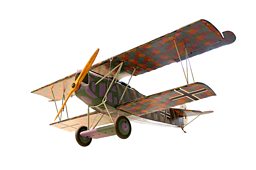 (c) Iain Duncan