Main content
BBC Introducing: What We Do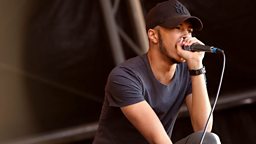 Yizzy, BBC Introducing stage at Reading + Leeds 2018
At BBC Music Introducing, our sole purpose is to push forward a new wave of unsigned,undiscovered and under-the-radar UK talent.
We are dedicated to giving new artists career-propelling opportunities. We are coming up to one million tracks (and counting!) uploaded to BBC Music Introducing, and over 240,000 registered artists.
The journey starts with airplay on BBC local radio, then onto Radio 1, 1Xtra, Radio2, 6Music, The Asian Network and Radio 3. We also give artists the chance perform on the legendary Introducing stages at key festivals including SXSW in Texas, Glastonbury, Reading & Leeds, Radio 1's Big Weekend, Creamfields, Winter Jazz in New York, Reeperbahn in Germany and many more.
BBC Music Introducing also offers TV opportunities with BBC Sport, The One Show and Jools Holland, live performances at our London residencies at The Lexington and the Southbank Centre, and our facilities allow artists to record live sessions at the iconic Maida Vale studios + Abbey Road Studios.
Our platform has elevated some of the UK's most prolific artists such as Nao, Loyle Carner, Celeste, Slowthai, Easy Life, Lewis Capaldi, Prospa, Aitch, Mahalia, Idles, Arlo Parks and Georgia.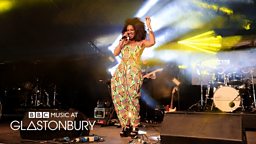 Nao, BBC Introducing Stage at Glastonbury 2015
How we hear your music
The process is the same for everyone – artists can upload their tracks to the Introducing website straight from their bedroom (no record labels, plugger or management needed), and they get it heard by someone at the BBC.
If the 36 local Introducing teams across the UK like what they hear, they'll play it and then send it up to Radio 1, 1Xtra, Radio 2, 6Music, Radio 3 and The Asian Network. Once they find a track suitable for Radio 1/ 1Xtra daytime play, they will forward it in the uploader.
All those tracks are heard by the Central team, filtered and sent to the R1/1X music teams who then select the tracks they feel will work best.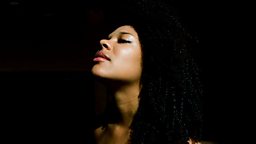 BBC Introducing Dance
Every week Introducing's Jaguar unearths the best underground dance music on BBC Radio 1. From RnB, to disco, techno to breaks, this is the destination for new producers.
Every track played comes from the Introducing uploader, and the show has championed ABSOLUTE., India Jordan, Pote, Adelphi Music Factory and Jossy Mitsu.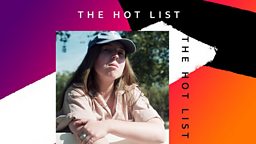 The Hot List
The Hot List is a multi-genre mix packed full of the freshest tracks found via the Introducing uploader.
The mix amplifies new voices, beats and styles to a huge audience on BBC Sounds. It goes live every two weeks and is shared across the Introducing socials. The Hot List has previously featured Oscar #Worldpeace, Easy Life, Zuzu, Sega Bodega & JGrrey.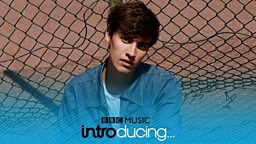 How It Works
Festivals
At key points across the year the Central team ask the network of 36 local BBC Music Introducing shows for their suggestions of artists that have uploaded their tracks at bbc.com/introducing.
We then pull together a BBC Music Introducing panel team, made up of Radio 1, Asian Network, 1Xtra, Radio 2 & 6Music presenters and music producers who listen to all the music and select their favourites to form the line-up.
International
For International stages we look for artists that are further along their career. They may have already played at one of the bigger UK festival stages. In this case we normally work directly with the networks (Radio 1/ 1Xtra / Radio 2 / 6Music / Asian Network / Radio 3) on who they would like at these events. All acts must have uploaded and have had local radio support. We still ask local shows to put forward their more successful acts which we then take to the network for final sign off.
Maida Vale
The Introducing Central team work with the networks (Radio 1/ 1Xtra / Radio 2 / 6Music / Asian Network / Radio 3) to book Introducing artists to perform at Maida Vale. The acts will only be booked once they have a national station to support the session.
Abbey Road
BBC Introducing is in partnership with Abbey Road to record acts at the iconic studios.The artists are invited to record two tracks and have them mixed and mastered by professional engineers. The tracks are then owned by the act themselves. Radio 1, 1Xtra, BBC 6Music and Radio 2 select the Introducing artists for this opportunity and give the recordings their first play.
GET YOUR MUSIC HEARD >www.bbc.com/introducing