Main content
Eight of the most unexpected moments from Desert Island Discs
Desert Island Discs has seen more than 3,000 eminent castaways on its shores, from all walks of life. The archive now holds more than 2,000 editions, all available to download, echoing back as far as the 1950s. The format of the programme is well known – guests choose eight tracks, a book and a luxury to take with them to a desert island – but this hasn't stopped some very unexpected moments during the programme's history…
1. The creator cast himself away... twice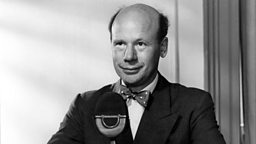 The programme's creator, Roy Plomley, twice swapped his presenter's seat for that of the castaway. His first appearance, in 1942, just four months after he launched the show, doesn't survive, but a recording of his second, in 1958, was recently discovered. Roy recalls his escape from occupied France, reveals how he came up with the idea for Desert Island Discs – and how he failed to foresee the programme's longevity. "I thought it would make six," he tells guest presenter Eamonn Andrews.
2. The singer who chose seven of her own recordings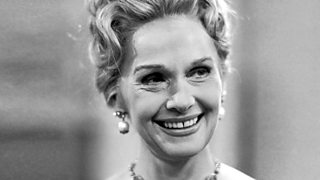 Elisabeth Schwarzkopf
Soprano Elisabeth Schwarzkopf famously chose seven of her own recordings when she appeared on the programme in 1958. Until recently, only written evidence survived, but 60 years later, a re-discovered recording lets us hear her voice as she explains to Roy, "I will stick to my own records... I would like to relive my life". Pianist Moura Lympany went one step further, choosing a full selection of her own pieces when she was cast away for the second time in July 1979, and singer Engelbert Humperdinck chose his own autobiography as his book – he, like Elisabeth Schwarzkopf, wanted to relive his life.
Listen to Elisabeth Schwarzkopf's Desert Island Discs.
3. The castaway who chose no music at all
Australian-born writer and creator of Mary Poppins, P L Travers, selected an entire list of spoken-word tracks to see her through her time on the island in 1977. She explains that, although music is important to her, as a castaway she would want above all else to hear the human voice. Her selection of poetry readings, she explains, would be the nearest thing to hearing the voices of her friends.
4. The poet who wanted the sound of silence
For his final track, poet and broadcaster Ian McMillan chooses John Cage's famous piece of "music", 4'33", which consists of silence, so that the listener can become aware of the sounds around them. The particular ambient noise in this case includes the rumble of Ian's stomach and his stifled amusement. In his 2010 appearance, he explains that he spends a lot of time on trains and park benches, and genuinely enjoys listening simply to surrounding sounds.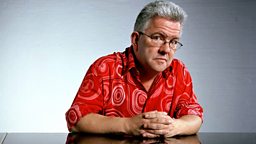 5. The 76 year old screen star who chose a chill-out track
"You expect an old duffer to come on and go playing Anne Ziegler and Webster Booth or something?" asked the British film legend Michael Caine in 2009 when presenter Kirsty Young described his music choices as "surprising". He says he's a big disco fan and so anything he picks is "liable to have a bit of a beat". For one of his tracks Sir Michael picks Chicane's No Ordinary Morning, explaining chill-out music is "good to listen to alone" – he has even produced his own chill-out music.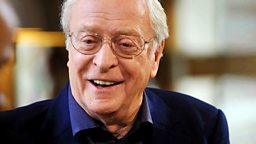 6. The castaway who gave his luxury to the presenter
Milliner and designer Philip Treacy's luxury item is his tailor's thimble. "When I get up in the morning I put my thimble on like I put my clothes on, it's like a comfort blanket, so as a result my finger is now the shape of a thimble." And he offers a thimble to presenter Kirsty. "It's such an honour to do the show that I wanted to give you something back," he says.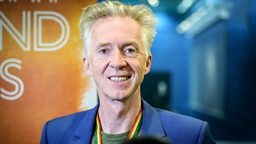 7. The episode which inspired a global stage and screen hit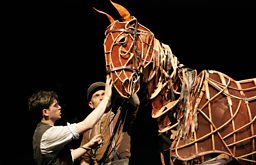 Enthralled by a 2004 Desert Island Discs recording in which Michael Morpurgo recounted his unusual life story, retired doctor Rosemary Morris resolved to buy his books. One of the books she went on to read was War Horse. When her son, Tom, who was then a director at the National Theatre, was looking for a story with animals at its centre, Rosemary knew just what to suggest. And so began the book's incredible journey from the National to the West End, Broadway, UK and world tours, and eventually the big screen.
8. The chef who refused to take a book
"I don't actually read books, which makes me sound pig ignorant… but I fall asleep!" Jamie Oliver explained in 2001. He suggests instead that he could take a notepad and pencil, so he could create a few good recipes from the island's ingredients before he "kicked the bucket", and leave it behind as a treasure for the next castaway to find. Jamie isn't the first castaway to refuse a book: show jumper Harvey Smith also declined in 1971, as he'd never read one.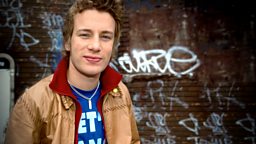 More from Desert Island Discs