Main content
Brexit - the view from small and medium sized businesses
BBC Radio 5 Live hosted a 'business breakfast' to find out how small and medium-sized businesses are preparing for Brexit.
Click here to listen to the Your Call programme, presented by Rachel Burden.
'Something similar to what we've got now would work for me'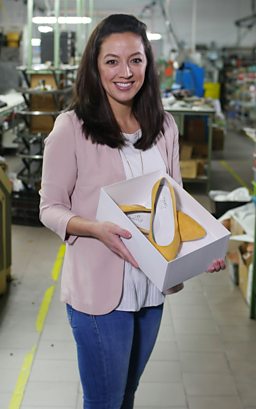 Jennifer Bailey makes specialist women's shoes. The shoes and packaging are made in Portugal, imported to the UK, and sold online.
"If we were to leave with no deal I know it'd be an absolute disaster for my business, because not only would I have to pay customs, I'd have to pay 20% VAT. We're going to have to deal with the customs, so there will be delays.
"I am a start-up so I have cash flow issues on the best of days and any delays in products coming in means I can't sell them to my customers.
"Something similar to what we've got at the moment would work for me. My factory in Portugal are quite frightened about us leaving too, because if my business goes under that is several thousand pairs of shoes they're not able to sell me."
'Be prepared or be prepared to fail'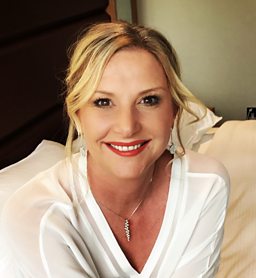 Victoria Hopkins is managing director of an engineering business in the food service industry.
"We haven't really seen a significant impact, the biggest issue is that our customers tend to be a little bit more cautious making investment decisions.
"A lot of our supply chain is UK based, we do import a few products and there were price increases but all in all we haven't seen any significant impact.
"I think you need to audit your business to make sure you're in a strong position should a "no-deal" take place, and make sure you're prepared.
"Businesses need to focus, and be prepared, or be prepared to fail.
"One of the areas I'm looking at is the Commonwealth, it's a largely ignored market. Exporting to emerging markets as well, I think there are huge opportunities for business out there, we just need to look beyond the eurozone."
'We've become an importer'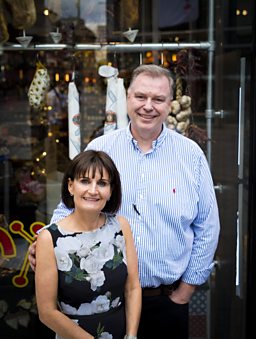 Peter Kinsella runs Catalan and Spanish deli restaurants and bars in Liverpool and Manchester.
"90% of everything we sell comes from Spain, and immediately post-referendum with the drop in exchange rate we suffered big increases in prices.
"So we're now an importer, and importing enabled us to go to direct to factories and manufacturers and buy at a lower price. That's a really good thing, so our incoming prices have dropped. We're an importer – we never planned to be.
"The problem is food doesn't last, so we can't stockpile. We now buy ham, cheese, coffee crisps, olive oil."
'We could do more to trade with people'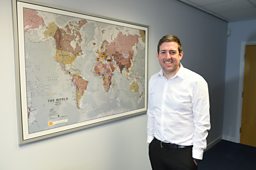 David Lenehan runs a Blackburn-based industrial automation company, buying and selling refurbished parts.
"We exported to about 132 countries last year, 60% in the EU. A lot of that is 'just-in-time', next day, so a delay in customs will probably really affect my business.
"In shipping terms, the difference in shipping to the US and shipping to Europe isn't that much really.
"Planning ahead, I am worried if there's a delay in customs clearance that would affect me, but then we'd have to open a second site in Europe which isn't a massive hurdle.
"It's like any trade agreement, there will be winners and losers and it's up to individual businesses to make sure they're on the winning side rather than on the losing side.
"We could do more to trade with people. Just because they're in South America doesn't mean you can't trade with people now, the same as when we Brexit it doesn't mean you can't trade with people in Germany and France.
"Trade will still happen, it just may be a bit harder."
'It's not just trade - it's also about ideas and collaborative working'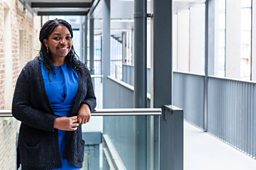 (Photo: South Bank Collective)
Naomi Mwasambil is the Chief Executive and co-founder of a professional mental heath service in Liverpool.
"We have a lot of partners based within the Netherlands, Germany and Greece. It's not just trade, it's also about ideas and collaborative working, and the difficulties with us being able to travel easily, and co-develop and work on projects.
"We're already seeing some funds for small businesses and social enterprises stop, we're seeing different partners maybe a little bit more reluctant to work with us and collaborate with us ... because we don't know what will happen after March 2019."
'We've seen increase in people staying with us this year'
Tim Basford owns luxury cottages in Derbyshire.
"We've seen an increase in people staying with us this year, people who would previously gone to Spain or Portugal now want to stay in the UK.
"We've had a fantastic summer of weather which has really helped us."
'As a restaurateur it's extremely worrying'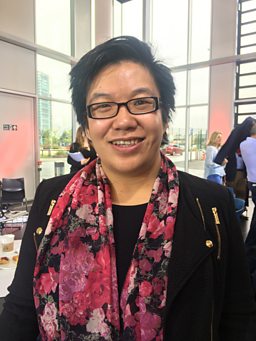 Helen Tse is a lawyer who also runs a restaurant in Manchester with her sister. After receiving investments on Dragon's Den, they branched out to sell their sauces too.
"As a restaurateur it's extremely worrying. We've got a staff shortage, a skill shortage and now we've got uncertainty.
"We'll find it very difficult to hire people who can cook really good Chinese food.
"As a lawyer, my clients are being advised to insert Brexit clauses into all their contracts - into share purchase agreements and asset purchase agreements. That helps them negotiate contracts so that if there is increased costs, they can cancel the contract or pass it on to the other party."
'I think we've done all we can'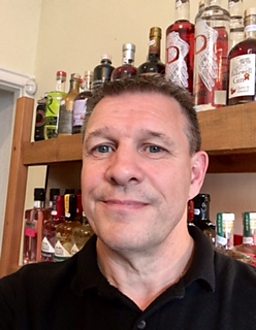 Peter Grainger-Mead runs a deli in West Yorkshire.
"We sell cheeses, chutneys, jams, and we also have a big drink section, beers, wines and especially gin. We completely changed the model when we took over the business just before the Brexit vote.
"We were in New York when the Brexit result came through, and we immediately saw the value of the dollar in our pocket diminish, so that focused the mind.
"When we got back, the objective was to change from selling the majority of imported products, to being British. Now about 80% of our sales are from UK products. We jumped on board the gin revolution, and have gone from there.
"I'm not certain exactly what will happen if we don't get a deal but we've minimised our exposure, we've gone British as far as we can, and will continue to do so.
"I think we've done all we can and we'll keep adapting and reacting to what our customers want."
'A lot of the curry houses are closing because of staff shortages'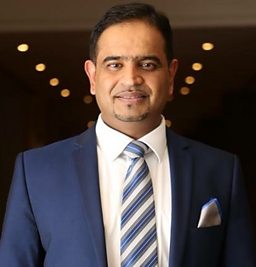 Oli Khan is a chef, and runs three curry houses.
"The curry industry is a great industry in the UK, but at the moment a lot of the curry houses are closing because of staff shortages.
"You can't get any people from South Asia so a lot of eastern Europeans are working in the curry industry. If we stop free movement it will have an impact on our curry houses.
"The immigration rules are quite strict, so we have to wait and see what's going to happen after Brexit, will more people be allowed from Commonwealth countries?"
Laura Kuenssberg, Katya Adler, Adam Fleming and Chris Mason with what you might have missed.

We ask female politicians about the moments that made them who they are today.

Actress Rhea Bailey shares her family's Windrush story.