Main content
Catfish and The Bottlemen's journey with BBC Music Introducing
25th April 2019
Ever since first sending us their music in 2010, we've been huge fans of Catfish and the Bottlemen. On 24 April 2019, they came to Maida Vale to record a special live session in front of an audience for Annie Mac's Radio 1 show. For old time's sake we filmed it:
Here's how their BBC Music Introducing story panned out...
The boys started putting their early recordings on the Uploader in 2010, along with a few words of intent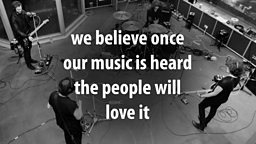 They also revealed a few of their influences...
The Beatles, Elvis, The Libertines, The Strokes, Bob Dylan... and Alan Partridge
Residents of Llandudno in North Wales, they were first supported in 2012 by our Welsh show, hosted by Adam Walton.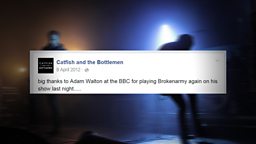 In 2013 they started to gain some notable fans, including Steve Lamacq, who featured Catfish as his new favourite band on 6 Music. Singer and guitarist Van McCann joined Steve in the studio, they talked chemistry, drum n' bass and broken reverb pedals.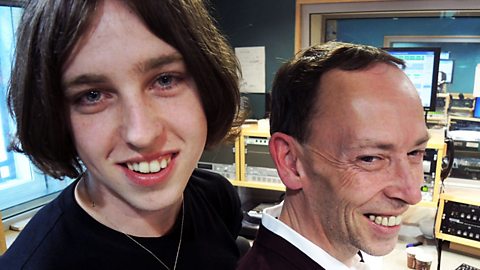 Van MCann from Catfish and The Bottlemen chats to Steve Lamacq.
Anthemic track Rango was chosen for the BBC Introducing spot on the Radio 1 playlist. The song is about Van's first ever girlfriend and trying to win her back. Sadly it didn't work, but apparently they're still mates, which is nice isn't it?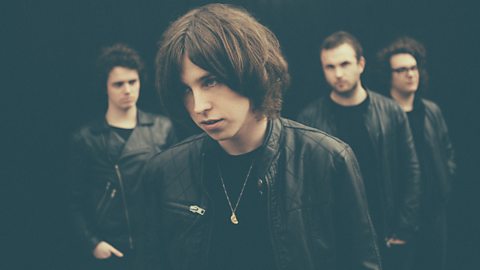 Listen to the BBC Introducing track on the Radio 1 playlist for the week starting 12/08/13
Towards the end of 2013, Huw Stephens invited the band to the legendary Maida Vale studios (for the first time) to record their first national radio session.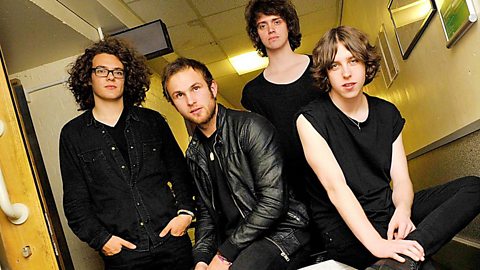 Welsh indie rockers Catfish and the Bottlemen join Huw Stephens for a live session.
The boys kicked off 2014 with a return to Maida Vale for Radio 1's Future Festival
We asked Catfish to return to our festival stage and close the tent at Radio 1's Big Weekend in Glasgow. They accepted the offer and blew everyone away.
After receiving their first plays on the station only a year previously, Radio 1 gave Cocoon an A-List spot on their daytime playlist:
Then the boys stepped up and turned in a blistering performance in front of 14,000 at Earls Court and millions more watching the BBC Music Awards 2014 UK on BBC One.
And the rest, as they say, is history.