Main content
***THIS COMPETITION IS NOW CLOSED***
Step 1 - SEE IT!
Pick one of the clips below to commentate on. You can choose from athletics, women's football, men's football, rugby union or tennis.
Choose a sport that will allow you to show off the four areas you will be judged on:
Enthusiasm - Does the entry show passion for the sport?
Knowledge - Does the entry demonstrate knowledge of the sport?
Picture-painting - Does the entry go above and beyond to paint a picture for the listener?
Delivery - Does the entry fit in with the style and tone of BBC Radio 5 Live?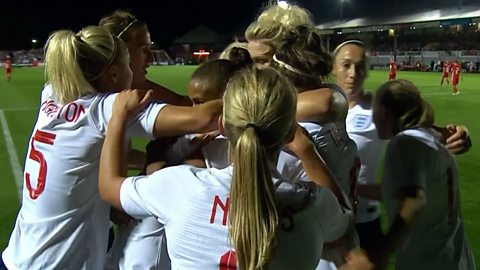 Toni Duggan scores for England against Wales in a World Cup Qualifying match in 2018.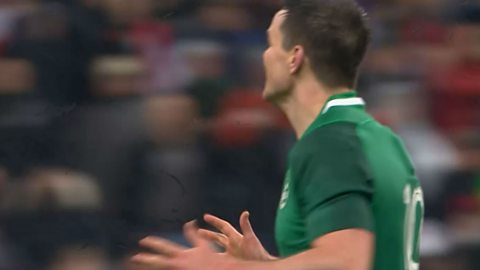 Ireland's Jonny Sexton's winning drop goal against France in Six Nations Championship.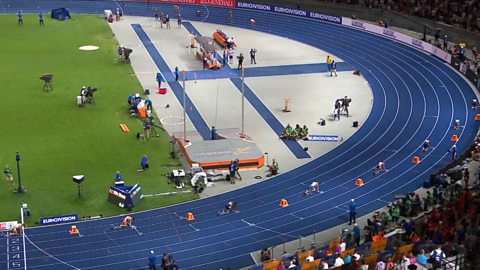 Great Britain win gold in the 4x100m women's relay at the European Championships in 2018.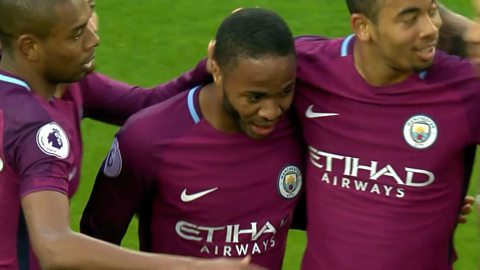 Raheem Sterling scores for Man City against Everton in a Premier League 2017/18 match.
Step 2 - SAY IT!
Next, you need to record yourself in action!
Simply watch your chosen clip and then commentate on what you can see.
Remember, you are commentating for radio so the judges won't be able to see what's happening for themselves.
The easiest way to do this is by watching the clip on one device, such as a phone, tablet or computer, and then recording yourself on another.
***This competition is now closed***