Main content
Love in a Day Soundtrack
The music featured in Love in a Day has been provided exclusively by Northern Irish musicians. Click on the links below to hear the full tracks from the programme.
Featured Music Tracklist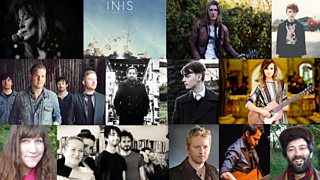 Our Story - IN-IS
Old Churches - Joel Harkin
Humble Pancake (Instrumental) - Great White Lies
We Are Miles Away- PORTS
Little Bird - Úna Clarkin
Give Anything (Instrumental) - Great White Lies
Crazy Bars & Fast Cars - Chris Madden
Wedding Bel - Catherine Hatt
Save Me - Peter McVeigh
My Friend - Geoff Hatt
Happy as Larry - Justin McGurk
Scary Things - Great White Lies
You and I - Triona
Opus Einn - IN-IS
Headstrong (Instrumental) - Robb Murphy
Closer to You - ROE
Love in Abundance - Robb Murphy
la la la la - Catherine Hatt
OLD CHURCHES by Joel Harkin
Joel Harkin is an ambient lo-fi folk guy based in Belfast. Originally from Donegal, Harkin writes about his experiences and surroundings. These emotive songs coupled with his unique performance style make the shows he plays intimate and thought-provoking.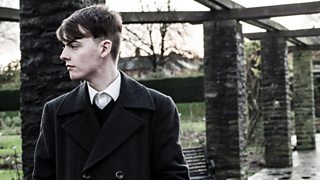 HUMBLE PANCAKE (Instrumental) by Great White Lies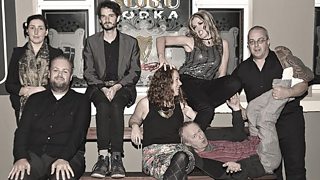 Great White Lies is an Irish band of jazzers, & soulful voices. Their highlights include international tours of Canada and Los Angeles and national TV coverage on RTE 1 for Bloom Live, performances at Gúth Gafa International Film Festival, headlining Galway Fringe Festival, Stendhal Festival of Art, Allingham Arts Festival, a nomination from Pure M magazine for "Best Ep" and winning VAI Song of the Year, 2015.
SCARY THINGS by Great White Lies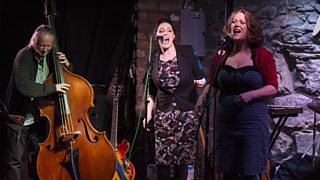 Sonically speaking Regina Spektor has dinner with Amy Winehouse and they all grab a cuppa with Frank Zappa; Great White Lies sound resides in the alley on the way back. Choral music, jazz, and funky soul permeate through their inventive sound, peppered with surreal imagery.
GIVE ANYTHING (Instrumental) by Great White Lies
OUR STORY by IN-IS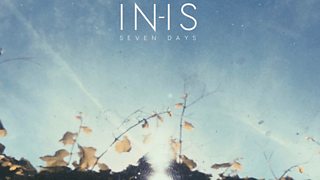 After years of composing for film and TV, Sheridan is exploring a different side to his artistry with his new music, drawn out of a need to create a body of work which represents something more personal, something which is solely his own. The result is 'Seven Days' - a blissful eight track collection which draws on a wide range of musical experiences, from orchestral and electronic to folk-influenced world music. Its music layered with the string swells of Vaughan Williams, splashes of colour taken from Debussy's manuscripts, Stravinsky's bold ambition and the purity of Mozart. All balanced with Sheridan's love of the artificial waves and pulses of electronic music. "I want my music to have a duality so it can mean different things to different people. I don't want to impose too strong a single feeling. I am more interested in colours, textures and layers in music over melodies than more traditional aspects of composing." IN-IS on BDI Music Ltd
OPUS EINN by IN-IS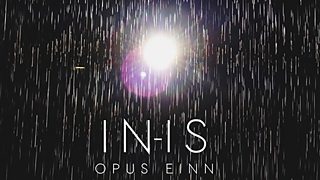 Five years ago Sheridan began work on the ambitious TV series Wonders of the Solar System with Brian Cox. By using guitars, drums, electronic and orchestra sounds he sound-tracked what was to become one of the most successful television shows of recent years. It may have been Brian Cox's personal journey and enthusiasm but this project also unlocked something, a musical voice which went well beyond the screen to somewhere else. He wondered if he could write something for himself, so took to the cocoon of his home studio and with his instrument of choice, the piano, began working on what would become IN-IS.
WE ARE MILES AWAY - PORTS
PORTS are a four piece band from Northern Ireland. They consist of Steven McCool (Bass and Vocals), Mark O'Doherty (Drums), Ryan Griffiths (Guitar) and Conor Mason (Piano).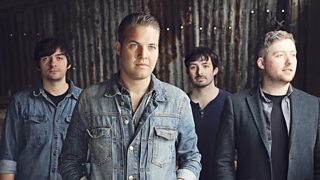 LITTLE BIRD by Úna Clarkin
Úna is a Singer-Songwriter from Belfast. Her affinity for song writing began at 14 years old, after learning her first three chords in a derelict Linen Mill in Belfast during the days of the 'Troubles'. During late 2013, after finally making the decision to air her own songs,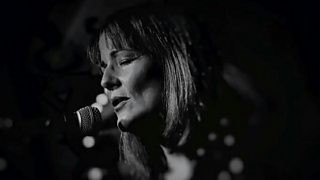 Úna's singing and decorative guitar playing soon began to draw attention. Úna launched her first self-penned solo project, "Little Bird" during August 2015. The "Little Bird" EP has been very warmly received by reviewers and radio alike. Úna continues to play the local songwriting circuit and is currently working on her next recording project.
CRAZY BARS AND FAST CARS by Chris Madden
Country & Rock N Roll, with a Punk state of mind. A purveyor of authenticity, Chris Madden seeks to deliver a sense of musical integrity in any live setting. Whether its acoustic, electric or in small pubs or festivals, Chris aims to draw in the audience with a mixture of musical ingenuity and a workmanlike approach to showmanship. Known for lengthy & energetic performances, with his unique blend of Alt. Country & rock n roll, a tailor made setlist with is delivered every night to suit any crowd.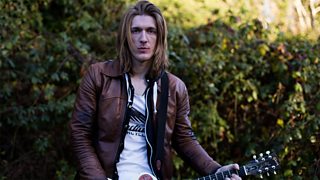 Released on March 9th, Chris' debut EP, Crazy Bars & Fast Cars, was released to acclaim from press outlets such as Maverick Magazine (hailing Chris' versatility as an artist) and Downtown Radio who drew particular attention to the EP's "amazing" second single, 'Danced in the Dirt.' The accompanying video, released on June 11th, has garnered further acclaim, debuting at No.4 on CM&T's international monthly music chart.
Follow Chris Madden Music on:
WEDDING BEL by Catherine Hatt
LA LA LA LA by Catherine Hatt
SAVE ME by Peter McVeigh
'Save Me' – is the closing track from 'PM' the debut Album from award winning Belfast based songwriter Peter McVeigh. "One of the finest songwriters operating anywhere on the Island" – Hotpress Magazine. "'PM' is a ridiculously strong hauntingly beautiful debut from Peter. Truly unbelievable," – Chordblossom. He's worked on tracks with artists like Busta Rhymes, Mike Malinin (Goo Goo Dolls) and played live on stage with Richie Sambora (Bon Jovi) in the Ulster Hall. He toured around Europe & was selected to visit Nashville with the Belfast Nashville Songwriters Festival. Peter played world famous venues like the Blue Bird Café, Music City Roots at the Loveless Barn & Belmont University & was invited back in 2016 to play a sold-out Bluebird Café.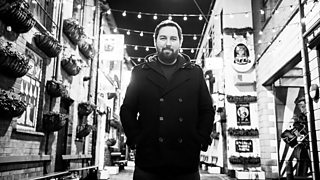 Peter's new album 'The Wolf & Peter' will be released April 2017.
MY FRIEND by Geoff Hatt
Geoff Hatt (Gatt before marriage) is a singer songwriter, playwright, actor, all hairy entertainer. With two critically acclaimed albums and a cult psychedelic musical under his belt, his third album will be released this year.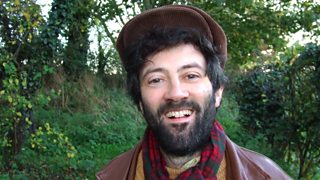 HAPPY AS LARRY by Justin McGurk
Justin McGurk is a singer-songwriter from Kildress in Co Tyrone. He is the front man with Justin McGurk & The Boogie Men band who tour extensively across UK, Ireland and beyond, playing festivals, concerts and corporate events. 2016 saw Justin release his tenth solo album entitled "Picked A Winner" + a Live DVD entitled "Justin McGurk Live @ Burnavon Theatre"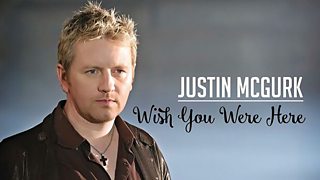 YOU AND I by Triona
Triona is a singer/songwriter from a small rural area called Teconnaught in County Down. In 2013 Triona was presented with the Cel Fay bursary award for young musician of the year. In March 2014 she was one of the four singer/songwriters chosen by Panarts to fly to Nashville to showcase her music. In July 2015 Triona released her first single "Flames". Triona was very honoured to be invited by the amazing Van Morrison to open for him at the 3 arena Dublin in November 2015. Triona on Facebook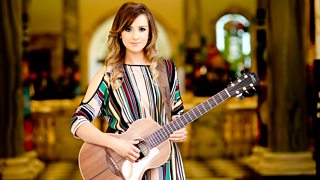 She also opened for Brian McFadden on his UK & Irish tour in 2015 and played the famous Ruby Sessions in Dublin. Triona has toured with Nathan Carter on his UK tour including an opening performance for Nathan at the London Palladium. Triona is currently working on projects with some of Nashville's top songwriters. Back home Triona has played St Patrick's Day at Custom House Square, The Belfast Nashville singer/songwriters Festival, Belfast Music Week, Flower Fields Festival and Generator NI "Output" showcase. Triona also supported the famous Willis Clan from Americas Got Talent and Tom Baxter on their Irish tours.
LOVE IN ABUNDANCE by Robb Murphy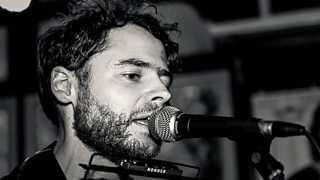 Robb Murphy's solo career began with the recording of his internationally acclaimed debut album Take A Stand, officially released in April 2012. His 2nd studio album, Sleep Tonight launched in March of 2015. Recent successes include a variety of sessions, festivals and competitions; 4 successful tours of The Netherlands, a feature on BBC Two, The Arts Show and appearances at the Belfast-Nashville Songwriters Festival.
HEADSTRONG (Instrumental) by Robb Murphy
The rhythmic undercurrent of Robb Murphy's music entices his audience to join him on a journey of traditional Irish storytelling punctuated throughout with elements of pop, country, classical and folk. His music illustrates personal memories along with the varied stories of his native Northern Ireland.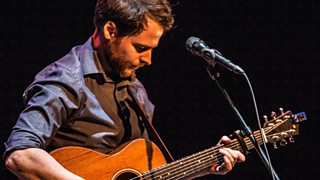 CLOSER TO YOU by ROE
ROE is the moniker of Irish artist Roisin Donald. Despite her youth, she has caught the attention of BBC Radio 6's Tom Robinson, opened for PORTS at their album launch and performed at Stendhal Festival of Art in 2016. Her debut E.P resulted in numerous accolades including; BBC Across the Line's 'Track of the Day', a collaboration with MOBO award nominated David Lyttle and a sync with a BBC documentary (set for broadcast in 2017). Subsequently, ROE has recorded her sophomore offering entitled, 'You Call It Art' set for release in Spring 2017 on independent record label, Fictive Kin.