Main content
About
We want you! We're giving you the chance to showcase your talent on air and on our social platforms.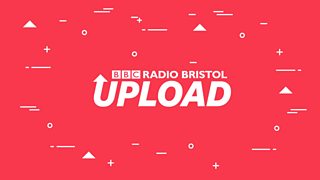 You can upload any kind of content: audio, video, text and images. We'll watch, read, or listen to everything you send and what catches our attention will go on air.
If you perform comedy or drama, make music, create any kind of audio, or want to have a go at making radio on any subject that you're into, and you want to get noticed: Upload it.
Maybe you write, comedy, drama, poetry, anything from a one line gag to a short story or play: Upload it.
Or perhaps you're vlogging, podcasting or making videos or more: Upload it.
Don't worry if you're not quite sure where it would 'fit', that's our job to sort out. And it doesn't need to be slick, content made on your mobile or at home is fine.
We'll get back to you if we'd like to showcase your work and we might even help you add some extra polish.
Anyone in our area can upload any kind of content, any time. Our area includes Bristol, Bath, North Somerset and South Gloucestershire.