Main content
7 stars who have personal experiences of online bullying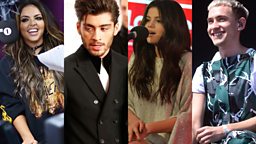 On Radio 1's The Surgery this week, Gemma Cairney and Dr Radha will be tackling the major issue of online bullying.
It's a huge problem in the UK and can have a catastrophic impact on victims.
And being a celebrity doesn't make you immune from the the power of cyberbullies - as these seven pop stars discovered for themselves, when they became targets of the trolls.
Zayn Malik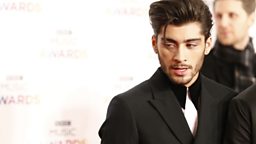 Despite being part of one of the biggest boybands of all time, Zayn Malik was targeted by cyberbullies while he was part of One Direction, who attacked him because of his race.
How can you call me that and get away with it?

Zayn Malik
"Nasty things [were said] like I'm a terrorist, and this and that," he told The Sun in 2012.
"How can you justify that? How can you call me that and get away with it?"
He told the newspaper that he was able to shrug off the comments but what really affected him was when the abuse reached members of his family.
"You can say whatever you want about me, I'm not really bothered," he said.
"But when it starts to upset people I care about or I hear about it from my mum, then that's a problem.
"I thought we'd moved forward. If that was said to me on the street or if someone said it to me to my face or whatever then something could be done about it."
Lorde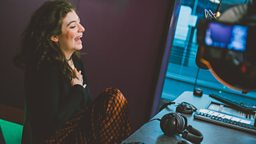 Lorde has made her mark as a glorious pop oddity but that place hasn't come easily, having experienced fierce online abuse concerning her appearance in the early days of her career.
I'm not completely impervious to insult

Lorde
"I'm not completely impervious to insult," she told Rolling Stone magazine in 2013. "I'm a human being."
She says people confuse her nervous character for something else, but that she is determined to stay strong in the face of bullies.
"I get paralyzingly nervous a lot of times, so I tried bravado," she said.
"The way I dress and carry myself, a lot of people find it strange or intimidating.
"I think my whole career can be boiled down to the one word I always say in meetings: strength."
Jesy Nelson, Little Mix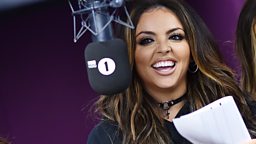 Jesy Nelson was targeted by trolls while Little Mix were still competing on X Factor in 2011 and long before they became the UK's most powerful, sassiest girlgroup.
Some of the things people said were disgusting

Jesy Nelson
"It used to make me cry. I was shocked at the time," she told Cosmopolitan in 2016.
"I was a young girl and I thought, 'What have I done to you? Why do you have to be mean to me?'
"I'm not a nasty person and I took it to heart. Some of the things people said were disgusting. It really affected me."
But Jesy says the support from her LM bandmates and best friends helped her through the hard times.
Olly Alexander, Years & Years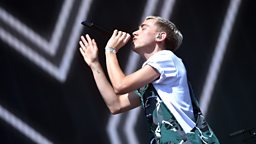 Years & Years frontman Olly Alexander says he avoids social media after the band have performed on television because of how much personal abuse he receives online.
I can't read too much anymore because I don't need to be seeing that

Olly Alexander
"I don't understand why people @ me on Twitter to say 'Olly Alexander can't sing' or 'Olly Alexander, you're ugly as ****," he told NME in 2016.
"If we've been on TV I don't go on Twitter for a while after."
Some of the comments he says he receives could be considered a criminal offence.
"I get some people who are really gross and make rape jokes about me. That's why I can't read too much anymore because I don't need to be seeing that."
Selena Gomez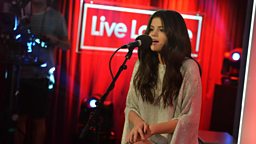 Selena Gomez is the most followed person on Instagram in the world, but she doesn't love using the app because she becomes obsessed with negative comments, despite thousands of positive messages she receives.
It's like they want to cut to your soul

Selena Gomez
"You can't avoid it sometimes," Selena told the New York Times in 2017.
"I delete the app from my phone at least once a week. You fixate on the [negative] ones. They're not like, 'You're ugly.' It's like they want to cut to your soul."
She says online bullies find a way to target exactly what she dislikes about herself already, making cyberbullying even more hurtful.
"Imagine all the insecurities that you already feel about yourself and having someone write a paragraph pointing out every little thing, even if it's just physical," Selena said.
Demi Lovato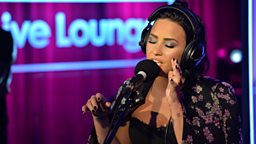 Demi Lovato has suffered personally at the hands of bullies and online trolls, but it was the suicide of Phoebe Prince in 2010 which inspired her to pen a letter for Seventeen magazine urging young people to stop tormenting others.
Verbal abuse is just as serious as physical abuse

Demi Lovato
"When will people understand that verbal abuse is just as serious as physical abuse? How many precious lives will it take to put an end to the hurt caused by cyber abuse?" She wrote.
"I think that some people use bullying as a way to fit in, and I've noticed it's not just the "cool" kids doing it anymore.
"Sitting behind a computer gives people a sense of anonymity, but everyone needs to realize that words—even the ones they write online—have a strong power to hurt people."
Nicola Roberts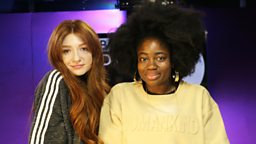 Nicola Roberts suffered something very similar to Jesy Nelson when Girls Aloud won Pop Stars: The Rivals way back when in 2002.
Cyber bullying is a way of getting to somebody at all times

Nicola Roberts
She was targetted for her looks when she was just 16 years old and has since campaigned against bullying in all its forms.
"Cyber bullying is a way of getting to somebody at all times," she said at an ant-bullying conference in 2011.
"It's not just at school, it can get to someone when they are at home, where they are supposed to feel the most safe."
"Speaking out about bullying is seen as not a cool thing to do but that mentality needs to change."
9 tips for dealing with online bullying from Dr Radha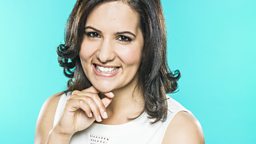 1. "Realise that the people who are bullying you are the ones who are insecure and try not to take it personally."
2. "Talk to an adult you trust like your parents or your teacher as soon as it starts. Don't keep it to yourself."
3. "Keep a record of the messages sent so you have evidence of what happened."
4. "Do not respond or reply to the messages."
5. "Report the people bullying you to the internet service provider or the website you are using so they can take further action."
6. "Consider coming off a website or suspending your account temporarily."
7. "Block messages or emails from the sender."
8. "There are lots of organisations that can help you with online bullying including Childline."
9. "If things get serious then you can report it to the police."
Listen to The Surgery on Radio 1 at 9pm on Wednesday night